Words and Photos by Andrew Parks
When Trent Reznor decided to shave Nine Inch Nails' live lineup down to a quartet earlier this year, the move wasn't made to balance his budget or rid the band of its weakest links. On the contrary; things were going just fine back when bassist Pino Palladino, multi-instrumentalist Joshua Eustis and two backup singers (Sharlotte Gibson and Lisa Fischer) helped Reznor earn rave reviews for the 2013 leg of his Tension tour. In fact, things were going too well.
"That tour was very focused," Reznor told The Quietus last spring. "At the end of that period I was like, 'OK, we've done that. I'm sick of that.' We whittled the band down to a four piece and so for the next few months of touring… I don't know if 'loose' is the right word… but it's going to be more malleable.
He continued, "There's always a balance. I feel some responsibility to the audience; I want them to leave feeling that they've had some kind of experience that was satisfying. But at the same time, as the guy onstage, I feel some responsibility to making myself feel like there's no safety net."
The irony here is that Nine Inch Nails' current incarnation is as tight as it's ever been; Friday night's Jones Beach Theater set found them plowing through every corner of Reznor's deep back catalog without taking more than a couple 10, maybe 20, second breathers. If there was any noticeable change in how songs presented themselves, it was in their pulse, which seemed to quicken and lock right into a death-disco groove outside of a few outliers ("Hurt," "Piggy," a welcome, rare appearance of "Eraser").
Maybe the lack of a safety net simply sparked the fight-or-flight response one of modern rock's hardest workers thought he needed? Either way, Nine Inch Nails are showing no signs of slowing down 25 years into their existence. If anything, they're speeding up…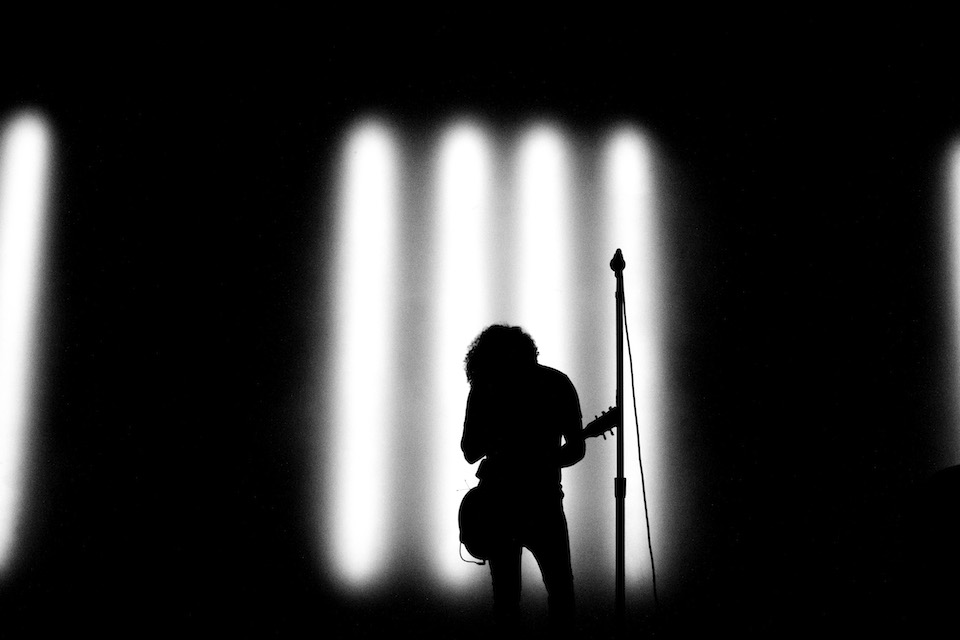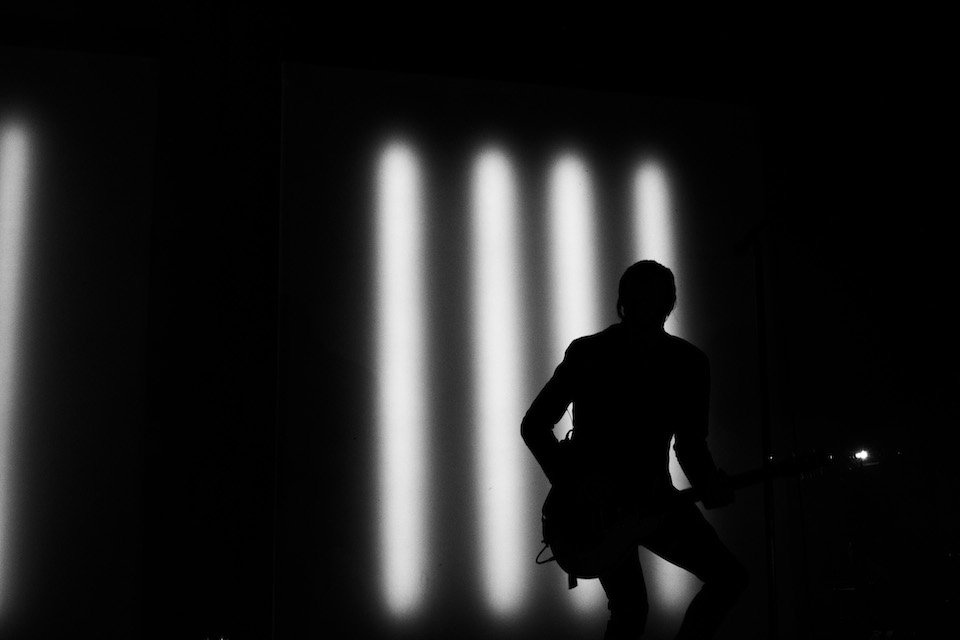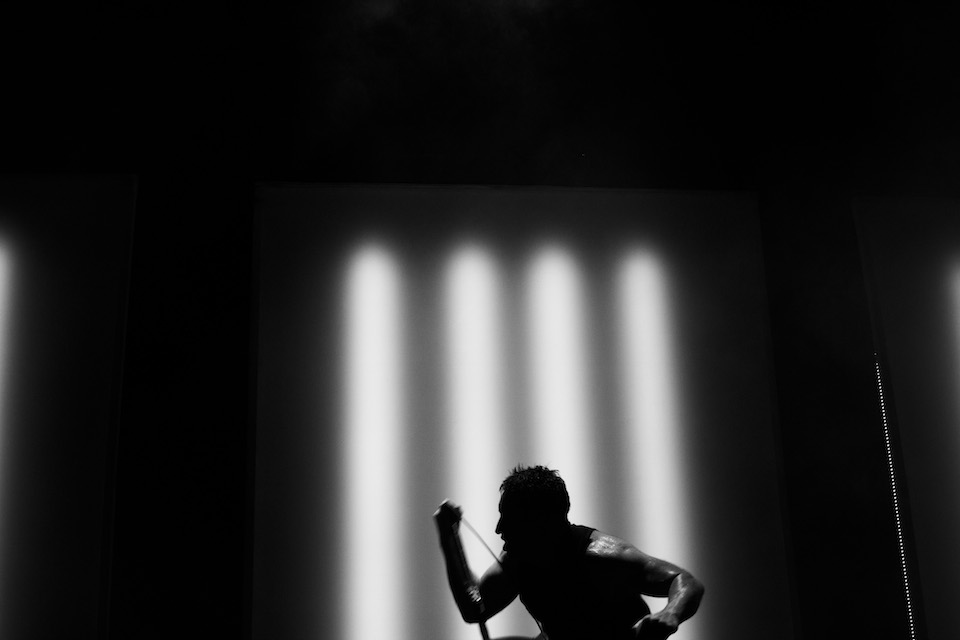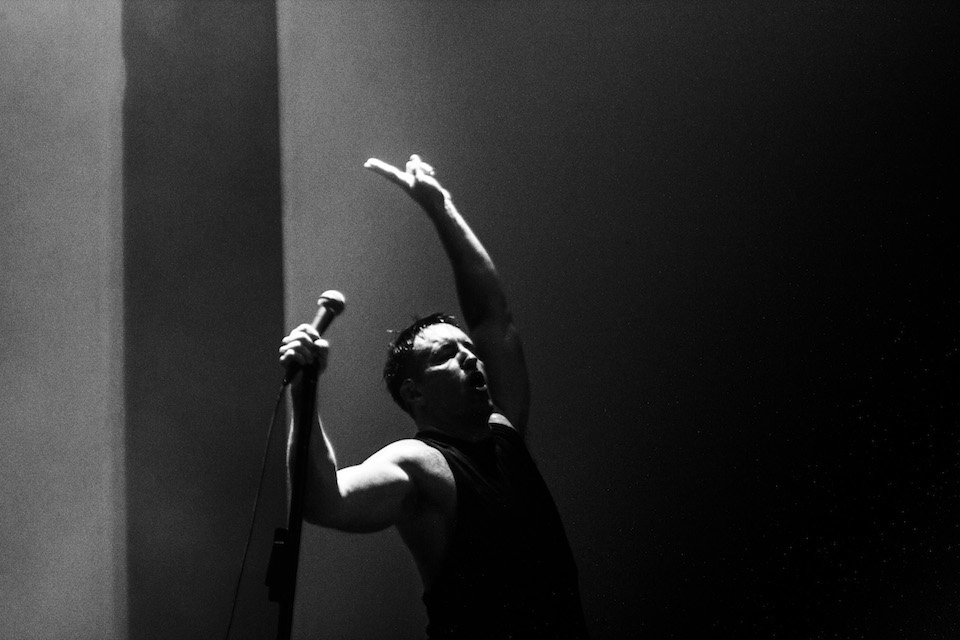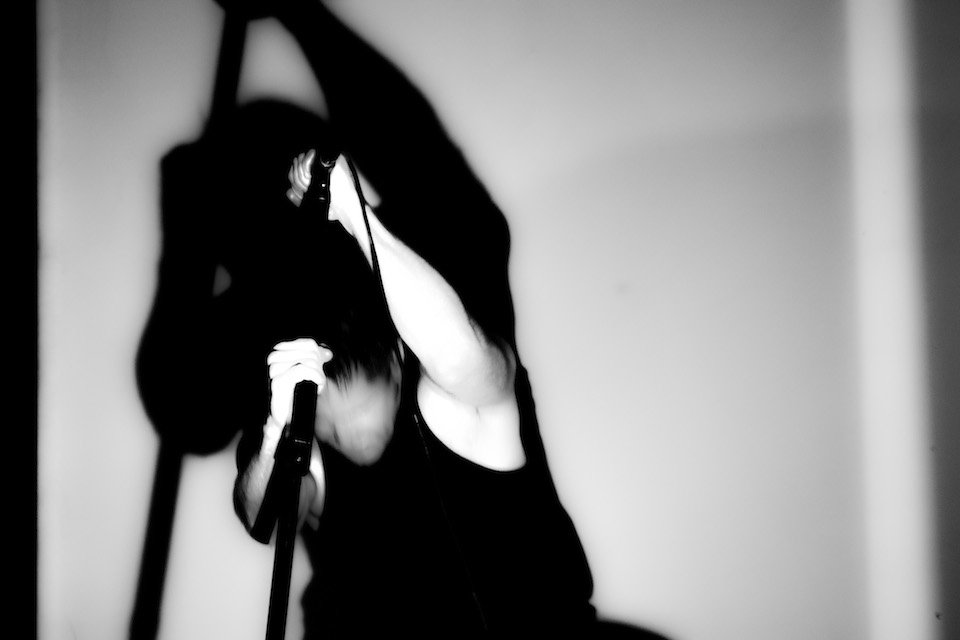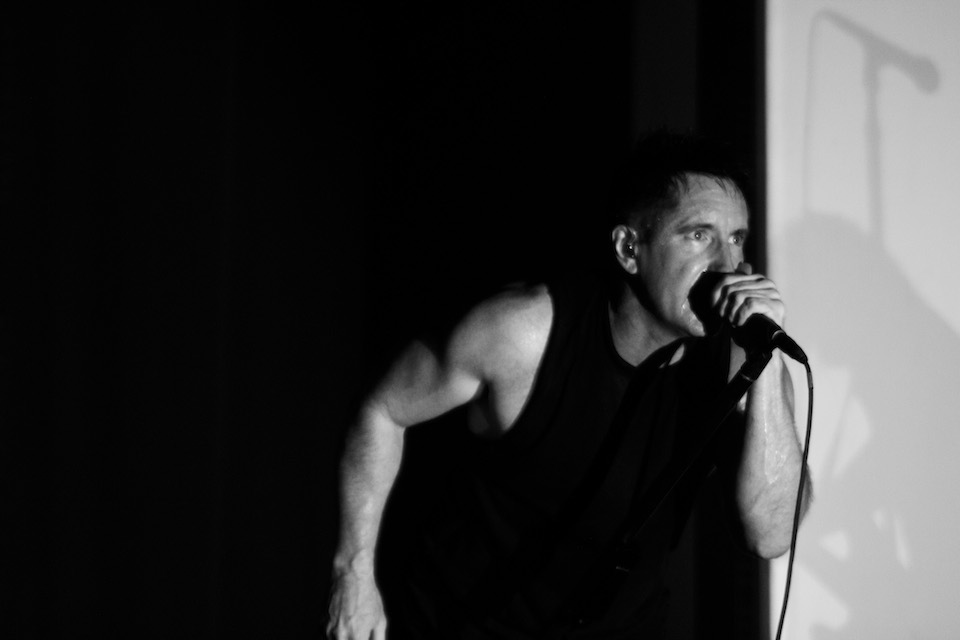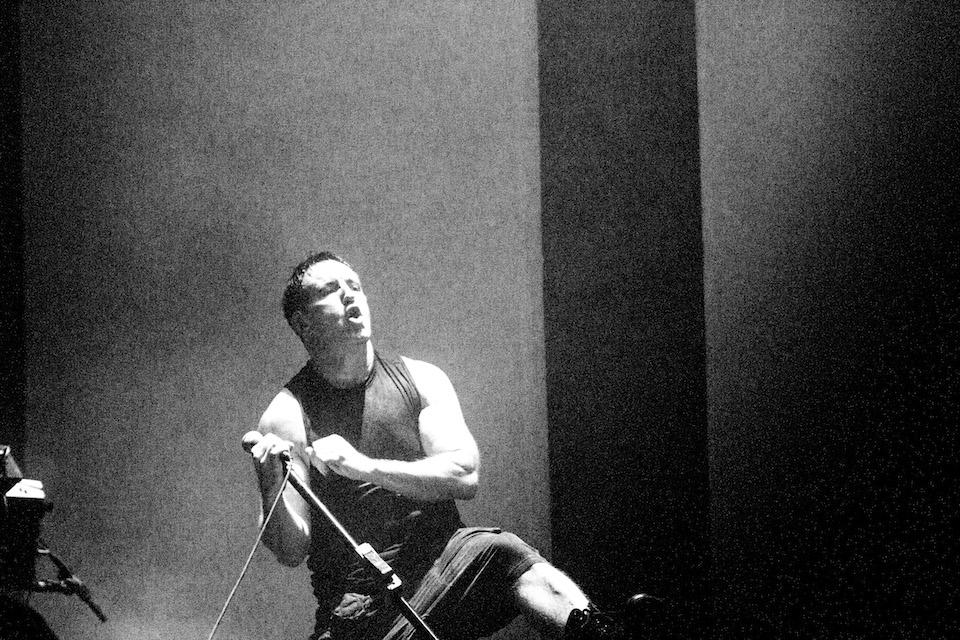 Nine Inch Nails, Jones Beach Theater, 8.1.14:
Copy of A
Sanctified
Came Back Haunted
1,000,000
March of the Pigs
Piggy
Terrible Lie
Closer
Gave Up
Disappointed
Find My Way
The Great Destroyer
Eraser
Wish
Only
The Hand That Feeds
Head Like a Hole
Encore:
Hurt