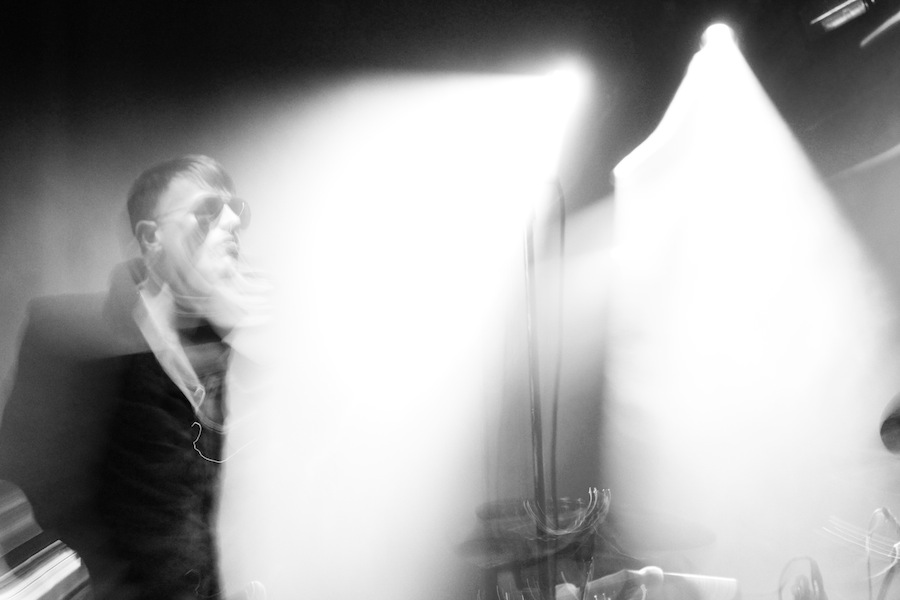 Words and Photos by Andrew Parks
As much as we appreciated the sheer audacity of Cold Cave's Guggenheim set this past spring–a set that was sparked by sheets of acid rain–it essentially spit in the face of fans who'd grown to love Wesley Eisold's deviant pop detours on Cherish the Light Years.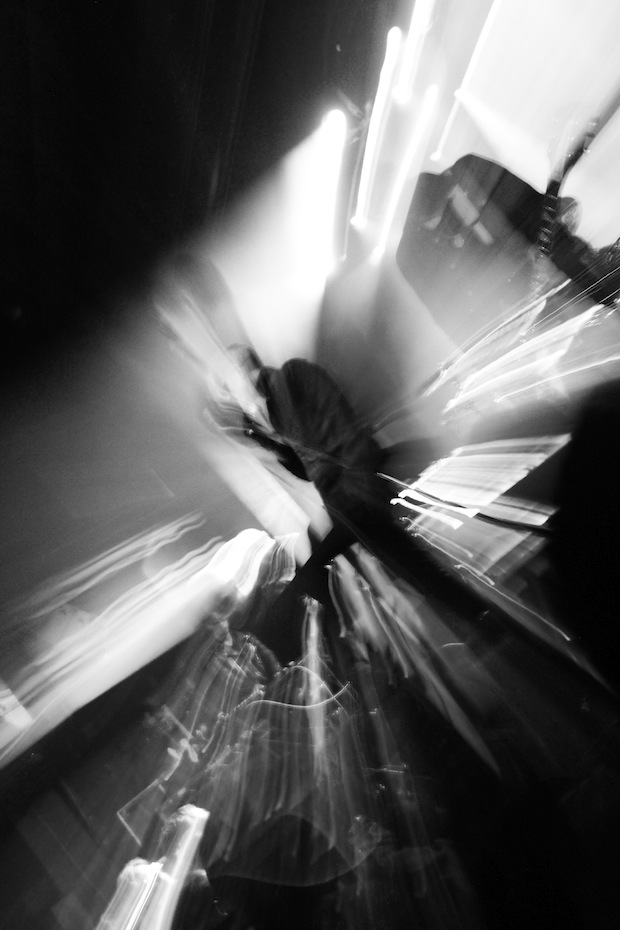 Now that he's left the ever-evolving group to focus on his increasingly amazing Vatican Shadow project, the easy thing to do here would be to blame Dominick Fernow for somehow forcing his Prurient past onto Cold Cave. Easy but most likely incorrect; after all, Eisold's earliest solo recordings (collected on Cremations) were murky, intermittently filthy explorations of nihilism and noise. And in many ways, that made Fernow and Eisold a bit of a dream team in the dark-wave department.
That said, if Cold Cave's only consistent member was serious about the inroads made on his Matador debut, something had to budge. Which is why it felt only natural to see Fernow play an absolutely vital Vatican Shadow set on Saturday–we'll have a review later today–and watch Eisold return to his full-on frontman role with a new live band on Sunday. Presented at Webster Hall alongside well-rehearsed hired guns from AFI (bassist Hunter Burgan) Samhain (drummer London May) and the Blood Brothers (guitarist Cody Votolato), songs like "The Great Pan is Dead," "Underworld USA" and "Icons of Summer" seemed to leap from the venue's speakers, fangs bared and halogen-lit pop hooks intact.
In fact, the only track that fell somewhat flat was Cold Cave's breakthrough single, "Love Comes Close." Tentative and drained of color, it's promising, yes, yet only a mere hint of the chromatic cuts to come. With another new album on the way in early 2013, it's possible that song won't even be played around this time next year. Either way, Cold Cave and Vatican Shadow are both artists to watch in the months ahead, amicable split or not.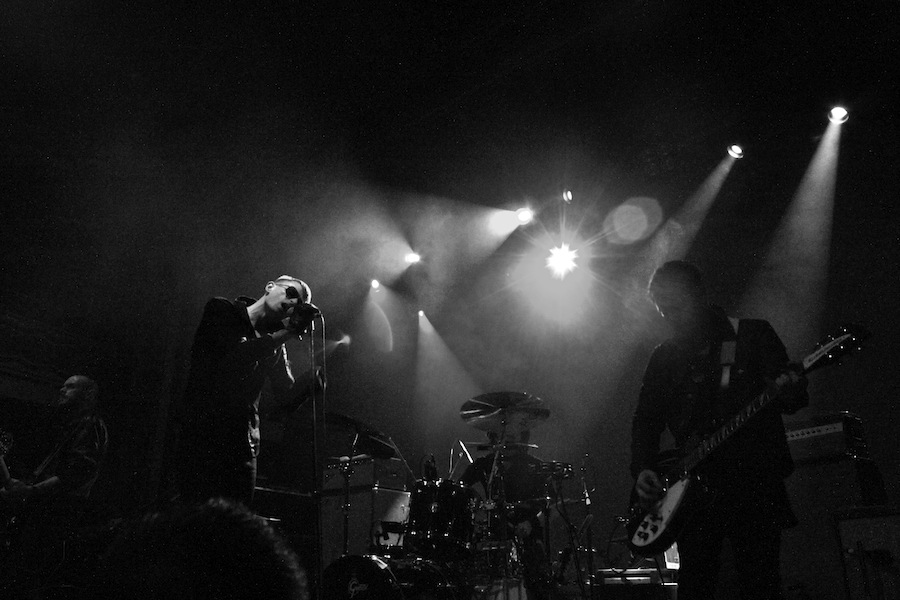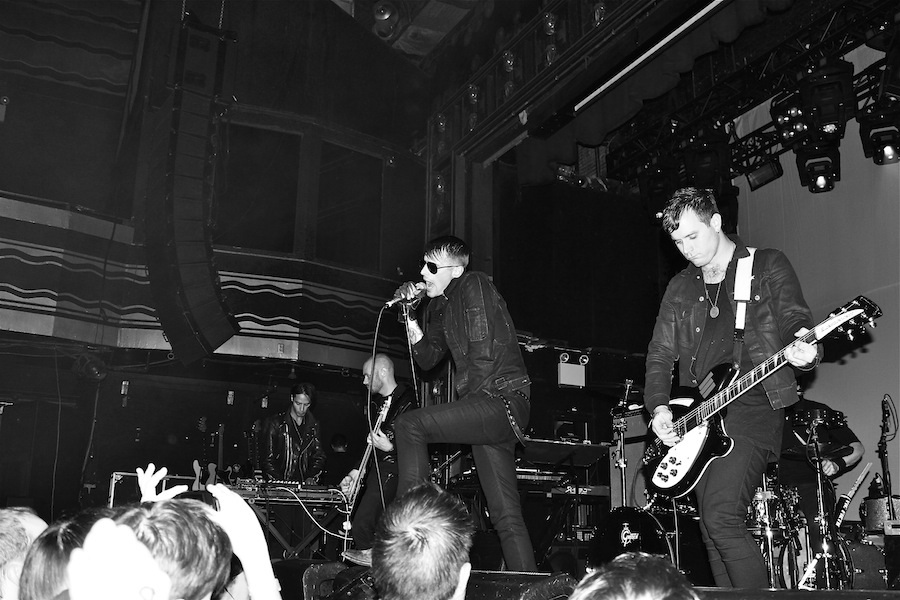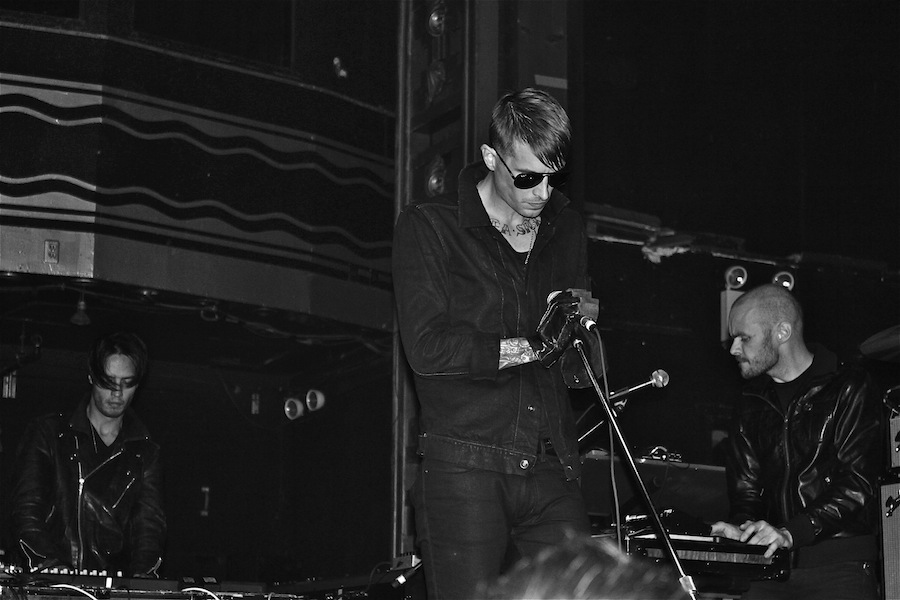 [Check out more photos here]