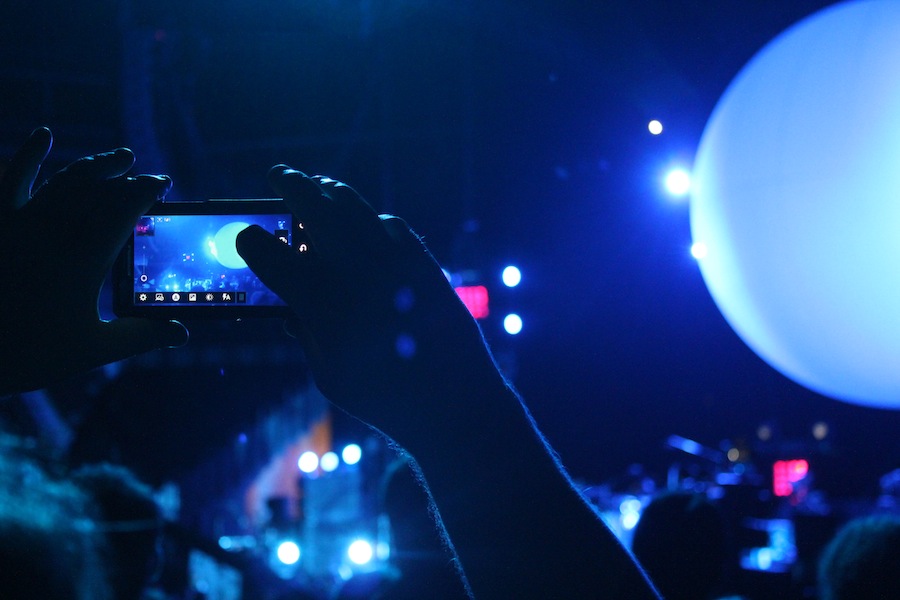 Words and Photos by Andrew Parks
A few years ago, I had the (some would say) pleasure of seeing a random Soundgarden reunion in Chicago. A slightly surreal display of stilted solos, forced smiles, and Jesus Christ poses–literally, not the song– that Chris Cornell had spent years perfecting in a hillside mansion mirror, it alternated between fleeting moments of guitar-guided reverie and the feeling that far too many Gen X dreams died spectacular deaths tonight.
Now don't get me wrong; like most children of the '80s who transformed into surly teenagers in the early '90s, I can recite molten grunge standards like "Rusty Cage," "Outshined" and "Black Hole Sun" from memory. So I was secretly excited to see the boys back in town to play a multi-purpose gymnasium on UIC's East Campus. The problem–and this was echoed a few years earlier when I saw Stone Temple Pilots during South by Southwest–was the inescapable chasm between Cornell and the rest of the band. Someone clearly didn't get the memo that the entire country thought his Timbaland collab was some kind of ego-exorcising joke, and he had to earn our respect back. This may have changed in their fall tour run, or on their first proper album in 16 years (the recently released King Animal), but to these eyes, Soundgarden and Stone Temple Pilots seemed to be fulfilling that age old cliche of getting the band back together for the sole purpose of paying one's bills.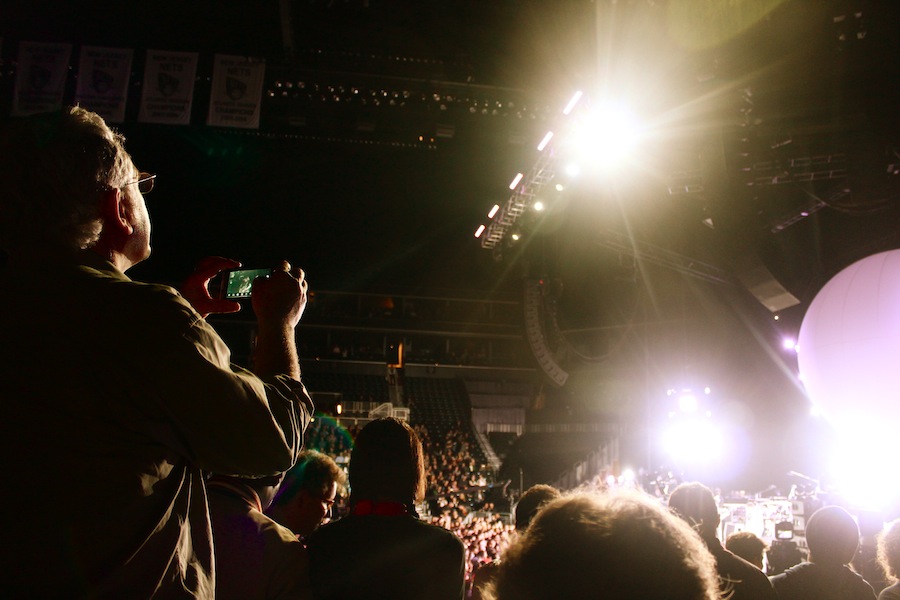 Not that there's anything wrong with that; if people are willing to pay for a freshly exhumed nostalgia act, going through the motions may be all they want in the end. (See also: every Rolling Stones show since Voodoo Lounge.) However, it does set up quite a contrast with the sometimes baffling (a synth-heavy solo album called TheFutureEmbrace, this Pitchfork interview, Zwan), something breathtaking (songwriting that remains stronger than most of his contemporaries, with or without the original Smashing Pumpkins lineup; live shows like the one I saw last night) turns Billy Corgan's career has taken over the past decade. You don't make those kind of decisions if you're looking to boost your bank account. You do them because you sold enough copies of Siamese Dream and the greatest CD-era double album since Use Your Illusion to do whatever you damn well please.
Lucky for us longtime fans, Corgan seems to be finally reclaiming some of the spark that's been missing since he made a Jimmy, D'arcy and James reunion sound as likely as Axl and Slash meeting under the mistletoe this Christmas. An understandable development since the frontman has been playing with his 'new' rhythm guitarist (Jeff Schroeder) for five years now, and the rest of his rebooted lineup for at least two. So, yes, the band's first proper LP (Oceania) is a step in the right direction, impenetrable storyline be damned. (Something about love, and stars, and the sun, and water, right? Or is that just the Mellon Collie and the Infinite Sadness reissue that dropped last week?)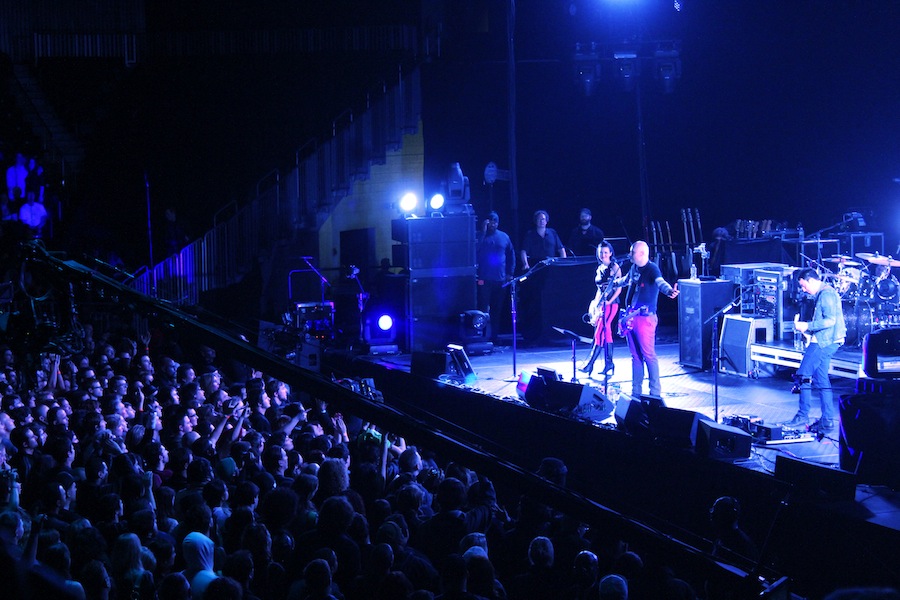 That much was clear amid the new car smells, short lines and previously unthinkable selling points (no ATM fees! charging stations for cell phones! dare-I-say-exciting food options that reach well beyond Yankee Stadium's one Parm stand!) of Brooklyn's Barclay Center on Monday. As Corgan led his well-rehearsed wrecking crew on the "long, dark journey" that is Oceania, I found myself thinking I'd heard a Siamese Dream B-side one second ("Quasar") and songs I'd surely revisit on Spotify later the next (the immediate melancholic melodies of "Pale Horse," a towering title track).
None of which equaled the raw power of the group's 15-minute take on "X.Y.U."–a deep cut from Mellon Collie–or the giving-'em-what-they-really-want rush one still gets from hearing "Disarm," "Tonight, Tonight" and "Bullet With Butterfly Wings" back to back, but Corgan already knew that. How else to explain his surprising sense of humor–the way he freely admitted that "some reputations are earned," and that he'd "get around to some dusty classics later"…if he felt like it. While he'd probably said the same thing in every other city on this tour (fairly consistent set lists suggest that much, from a triumphant David Bowie cover to a ripping version of "Zero" at the end), there's something refreshing about owning your mistakes and embracing the art you truly believe in–good, bad, or somewhere in between–especially when it probably wouldn't be much fun for the rest of 'Smashing Pumpkins' to take on more of a cover band role than a creative one. That's more than we can say about Corgan's closest antecedent in the cooky, lineup-shifting frontman department: Axl Rose.
Or as Corgan said with a smile later, "I'm killing my mystique right now, but you know what? I don't fucking care."
Smashing Pumpkins @ Barclay Center, 12.10.12:
Quasar
Panopticon
The Celestials
Violet Rays
My Love Is Winter
One Diamond, One Heart
Pinwheels
Oceania
Pale Horse
The Chimera
Glissandra
Inkless
Wildflower
Space Oddity (David Bowie cover)
X.Y.U.
Disarm
Tonite Reprise
Tonight, Tonight
Bullet With Butterfly Wings
The Dream Machine
Hummer
Encore:
Ava Adore
Cherub Rock
Zero