Considering how unclassifiable Leap Second is, we were eager to hear how M. Caye Castagnetto arrived at what Castle Face co-founder John Dwyer aptly calls "a truly interesting conglomeration of loose inspirations and conjurings," featuring a "sprinkling of Catherine Ribeiro, Dr. John, Terje Rypdal, and Nico."
Or as Bjorn Copeland of Black Dice puts it, "In my opinion it checks all the boxes, by checking none of them." As out-of-time as it is timeless, then.
When asked about their main non-musical influences, Castagnetto mentioned "the sadomasochistic robots of Cercai who speak a dialect close to English, and candid potatoes with an insatiable appetite for electro-domestics."
To help put things into perspective even further, we asked the elusive artist to decode their Castle Face debut, starting with the single ("Hands on the Business") that's featured in a new Ciriza video — a mesmerizing clip that's built around "rejecting the business of Business by remembering the erotic truths found in luscious tactility."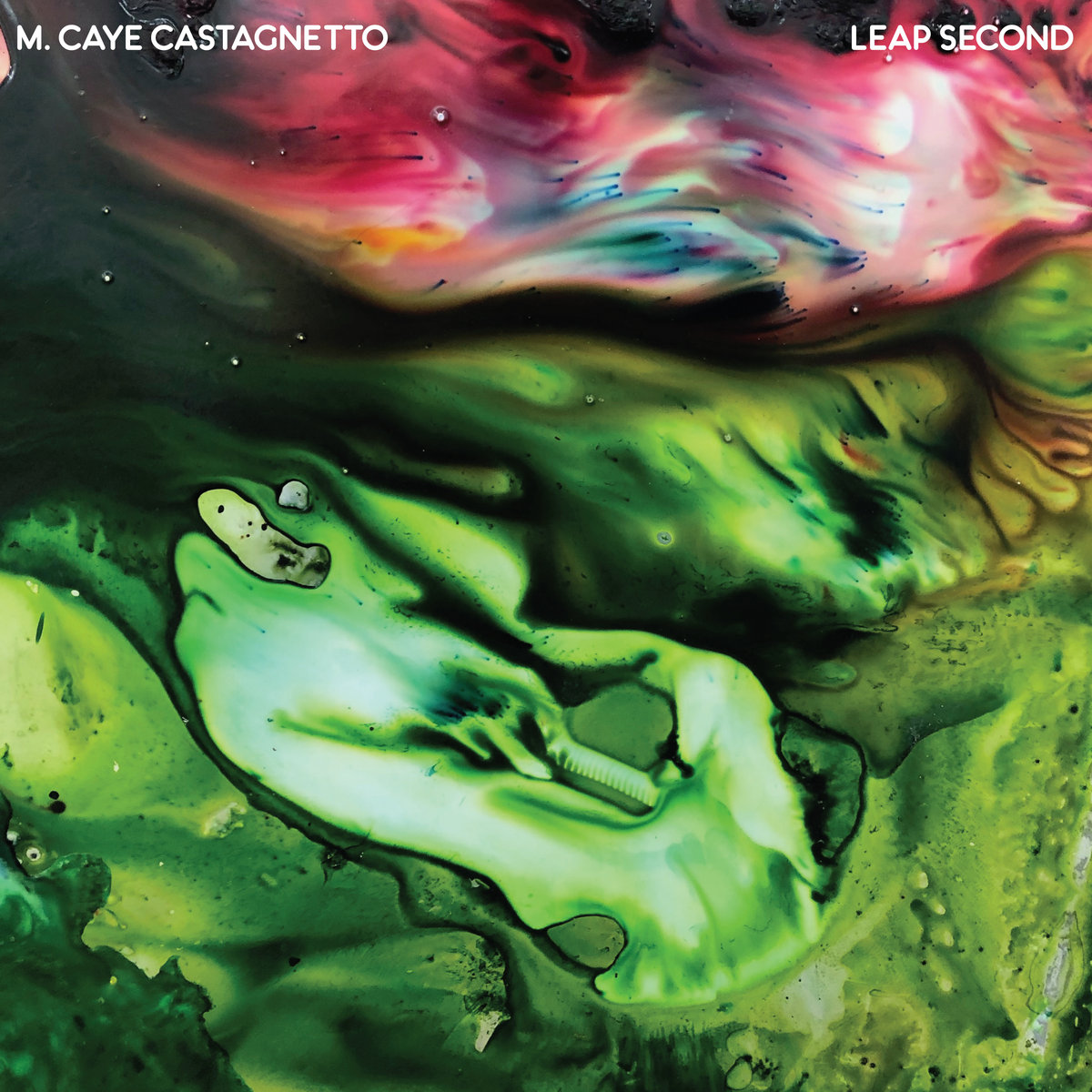 It's funny to have finished Leap Second in Los Angeles, and have two tracks ("Slippery Snakes" and "Hands on the Business") precede the album's release like a crash landing of surf horror bumping on seasick ballads.
Ahhh California.
"Hands on the Business" was written after going to an opening event at the state park in Chinatown, Los Angeles. After hearing real estate agents discuss the site's beautification — armed with portfolios of landscaping pathologies — plants separated from the ground, followed by animals and humans in unbroken sequence.
"I Invented Disco" started as a two-hour jam of joy in a rent-by-the-hour studio in London with Beatrice Dillon, Louie Stowell, Marina Vishmidt, and Tommy Barton. Five years later, the track ended up shedding its last coat, with everything song-like missing but a five-second loop of the jam — a courtesan rococo of desert scatter carcasses and spoken deliriums.
In working on all the parts of "All Points North," it was interesting how much I thought about the soundtrack for The Little Mermaid. Although "All Points North" speaks of the tragedy of migrating bodies at sea, the content resides in the Westerns of American cowboys and guitars. Something about it is very Walt Disney.
P.S. I really wish this track could exist in the continuum of protest songs. Maybe Democracy Now would add it to its collection?
If albums are personas, then Leap Second is an understanding that music is not mine so as much as it is a collection of different experiences with different people. In and out of different cultures with different friends. Brief and hard won jumps of sacral musical encounters, and countryside debaucheries….