Matt Christensen is going country. In spirit, at least.
While the dust hasn't quite settled from last year's Hold You Up record — the first album from Christensen's band, Zelienople, since 2015 — the singer/guitarist is already back with a lonesome highway LP "that puts the weight somewhere between Johnny Cash and Slowdive." Featuring recurring collaborators Brian Harding and Eric Eleazer on pedal steel progressions and monochromatic keyboard melodies, Constant Green is due out through Miasmah Recordings on June 18th. Just in time for the head-clearing road trips it channels so beautifully.
Check out the effort's latest single in video form below — as directed by Timothy Breen — along with a little commentary from Christensen….
I have struggles with anxiety, but where it really settles in its most obvious form (at least to others) is in my fear of flying. This song is about how much fear does, or doesn't play in our limitations or unwillingness to do things. What is chemistry, genes, and fate, and what is choice (if there is any)? In other words, this is a fantasy about free will.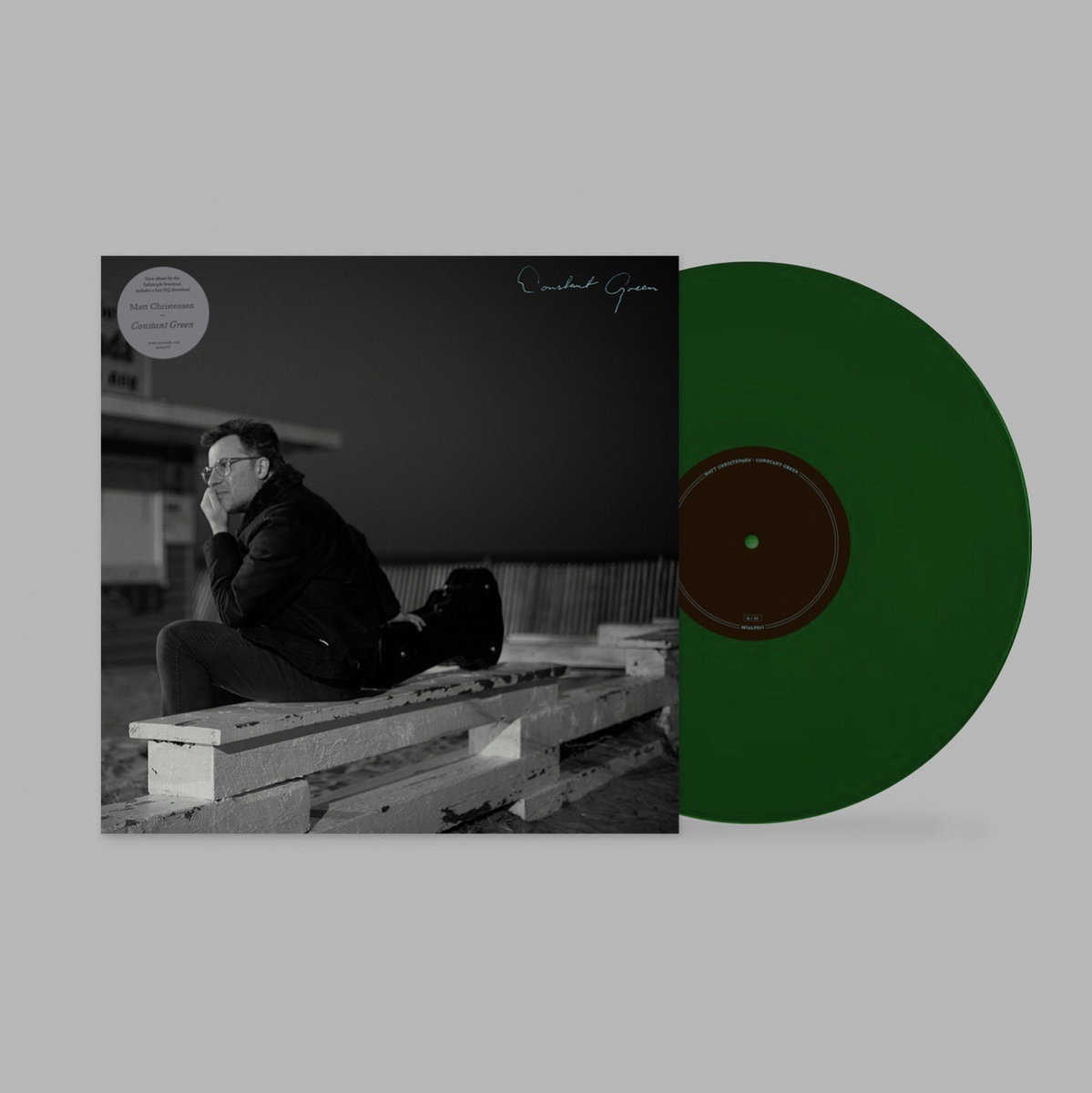 Matt Christensen
Constant Green
(Miasmah Recordings, June 18th)
1. I Listen To Country Songs
2. It's Hard Not To Love Everyone
3. I Had A Vision That I Could Move Anywhere
4. Tenement Square
5. Where Does My Sound Go?
6. Constant Green