Recent Danse Noise signing Meuko! Meuko! charted her own course as a solo artist three years back after about a decade of fronting the indie pop band The Shine & Shine & Shine & Shine. In the following exclusive, the producer/singer shares a special Needle Exchange mix and discusses everything from the trials and tribulations of Taipei's underground music scene to the abstract storyline of her new Ghost Island EP….
Can you start by telling us about your new record on Danse Noire? Is its storyline based on your own life growing up in Taipei?
The main story comes from my dreams. I have them regularly, so I always write down what happened as a source of inspiration or script for my work. The
Ghost Island
EP reflects my recent feelings.
I'm not sure if it comes from living in Taipei. Taipei is a noisy city, more or less, in which I often feel unable to breathe, so I often need to make and record music in the middle of the night.
I also like to go to temples and the outskirts of town. I'm not a religious person, but I do believe in a general metaphysical power of the universe. When I listen to the prayers in the temple I can feel the calm atmosphere and appreciate the spirituality of the traditional culture. In this environment I like to take note of the sounds that are pleasing to me.
What is the A/V component of the record NAXS.corp is helping out with? Is that something you're going to perform live throughout the year?
NAXS Corp are a visual group based in Taipei and also my very good friends. When I was planning out the Ghost Island EP, I shared the background story with them, which they really enjoyed. Their expertise is in Visual Reality, so we worked together to create a unique experience for the audience. During my recently finished European tour, we used Unity many times for my live visuals, so it kind of looks like a video game. With my live performance and vocals, we hope the whole experience becomes a provoking adventure for our audiences.
What's your earliest memory of falling in love with music, and when did you start writing and recording it yourself?
I think my first memory of falling in love with music is from when I was a baby. I saw a blue elephant music box I really liked and still remember. So I did a toy music box project early on, and fell in love with electronic music was when I was around 11 years old. I would usually go alone to buy CDs after school, and one day I found The Prodigy's Fat of the Land, Boom Boom Satellites' Out Loud and BT's Ima. These records really inspire me a lot still even now.
In my teenage years I was in bands playing experimental music live, and used some toys to do live, looping electronic music. In late 2015, I began to learn how to record at home and make mixes. Before that it was all live.
How would you describe how Taipei's music scene has evolved over the years?
I'm not the biggest expert, since I don't actually perform that often in Taipei. Taipei is still dominated by bands and pop / R&B / trap music. I began to DJ two years ago and made some club friends, but I still don't really know the club scene very well. My friends keep showing me more and more. They all know more about it than I do.
When I went to Europe, I felt like the vibe of some places was quite similar to Taipei, but they have the freedom to have these underground parties. It's sad that in Taipei there aren't many venues, so in turn there are so few parties. Some friends continue to try to organize parties in outdoor spaces, though; my friends and I are now more actively creating art and working together more, so a more lively art scene will hopefully return to us.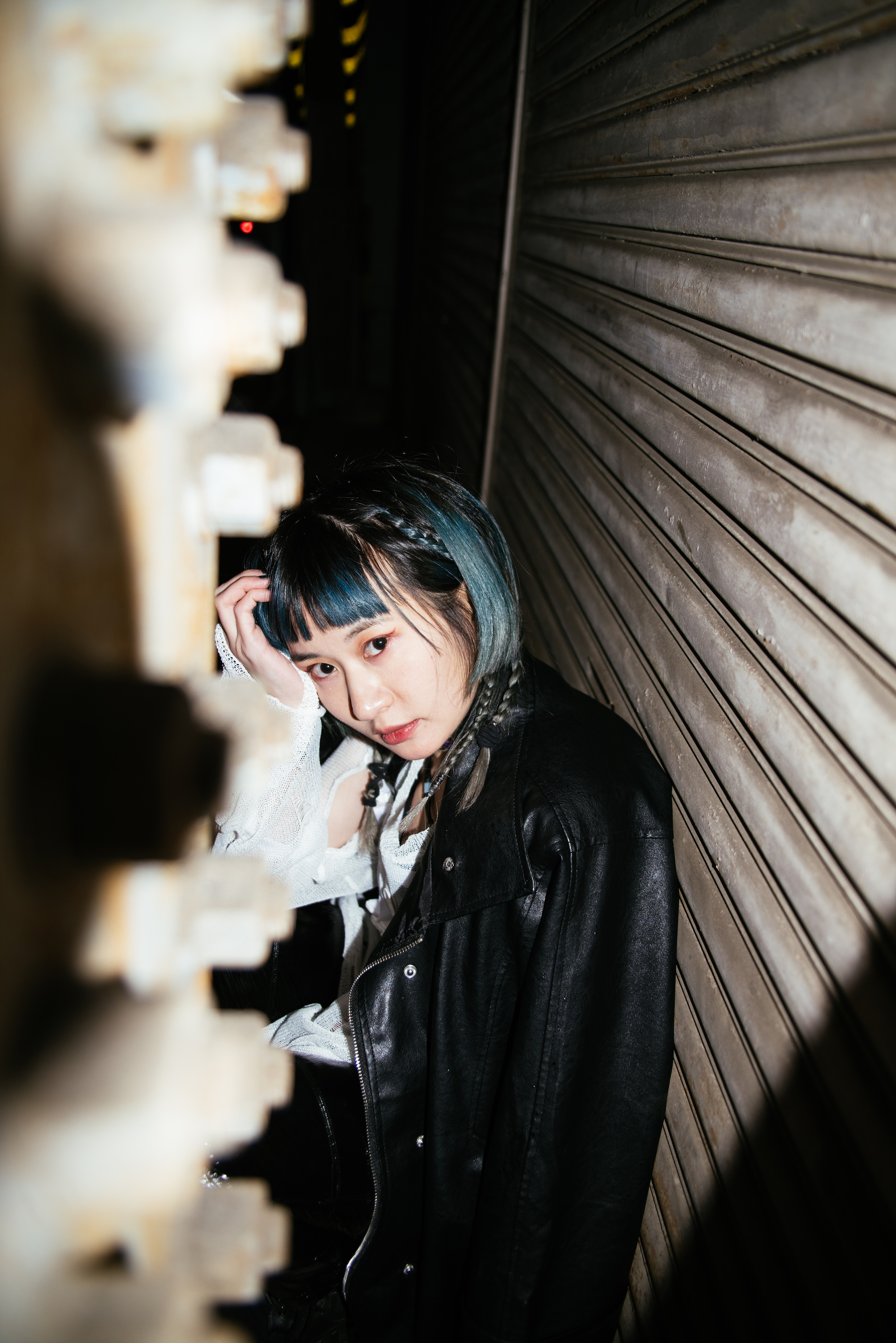 How does Taipei's scene compare to other major cities in Asia, like Tokyo and Beijing?
Since I speak Japanese, I have a few friends who live in Japan. According to them, Japan's music subculture is quite developed with a solid foundation. It's undeniably the product of a long-term effort.
In my opinion, Japan is still not free from the shallow idol culture, but when they support you, they will support you for a long time. Japanese electronic music as I see it is light-hearted and full of video game influence, just like the atmosphere of the country itself.
I went to China last year, and apart from political factors, I found that Taiwanese sounds are very popular in China, perhaps because in the '80s and '90s Taiwan was the main source of Chinese pop in Asia, and they still like many Taiwanese singers.
I feel like China's living conditions are more stressful than Taiwan's, too, but because of its large population and fierce competition, everyone in the underground scene is very active and fierce in their music. China is a place with a large population, so the ability to spread culture and music is quite high.
My friends in Asian Dope Boys have set up many events and many people come. The young people from China, Hong Kong, South Korea and Japan have a great unified strength and are actively collaborating. They are doing radio programs to cross-promote each others cultures. It's very worthwhile to look into.
Do you plan on putting a solo album out this year as well?
Before this EP I performed many live sets, and wrote many songs. After finishing this EP, I have an idea of the messages I want to convey. Right now I'm working on my debut album, but it still needs some fine-tuning and consideration. I will find a good time to release it.
TRACKLISTING:
1. Meuko! Meuko! – Mind Test
2. Eomac – Everything is Covered in Blood
3. Lujiachi – 炸轎
4. Eaves – Exegesis (GIL Remix)
5. Meuko! Meuko! – 都市念佛法會 Metropolitan Sutra Gathering
6. Meuko! Meuko! – 狗戰 Dog War
7. Meuko! Meuko! – 鬼島 Ghost Island
8. SHINKARON – JUKE SHIT №21
9. Cong vu – 太平簫
10. Aisha Devi – Throat Dub
11. Meuko! Meuko! – 眾神廟 The Temple
12. Tzusing – Flow State ft. Illsee
13. M.E.S.H. – Coercer
14. AQXDM – Ballad 002
15. nathanashersherman – obsession
16. DJ Spooky Vs. the Freight Elevator Quartet – Downtempo Manifesto
17. Alex Zhang Hungtai – Divine Weight
18. Dutch E Germ – IntroXXXWar
19. 柯智豪 Blaire Ko – 拍譜 Beatmap
20. Meuko! Meuko! – 希卡公主 Princess Sika