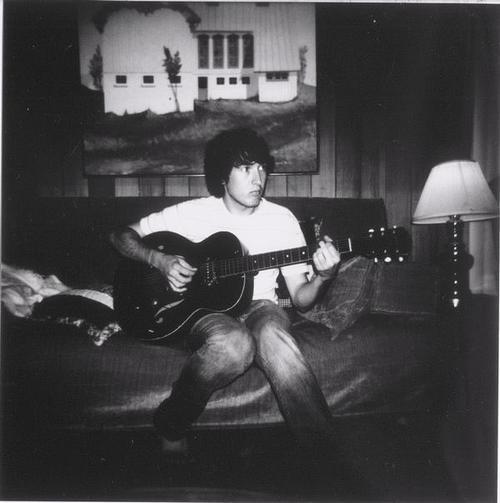 Mikal Cronin has shared a couple totally '90s tracks with Aquarium Drunkard, taken from a collection of ukulele covers he recorded for a long-distance girlfriend.
"I recorded these songs a little while ago to send to my girlfriend when we were living in different states," he explained. "We share an affinity for cheesy '80s and '90s pop songs, and since she can play ukelele well we could trade cover songs back and forth. On my computer I titled the album these songs belong to as (F)ukin' around with Mikal Cronin, which I stand behind as a mildly funny name for a dumb uke cover album."
Check out his spare, lo-fi takes on the Proclaimers and Sixpence None the Richer below, alongside the singer's commentary…
The trickiest part of recording this song is not trying to sing with their awesome thick Scottish accents (may be my favorite accent of all the world). My favorite part of this recording is when the phone rings right before the break. This is a really really brilliant simple and affective song.
I'm not sure if I first heard this on the radio or in the movie She's All That. Either way I was probably 11 or 12 and it would periodically get stuck in my head up until today. Looking it up on wikipedia right now it was stuck on number 2 in the charts behind TLC's "No Scrubs" and Ricky Martin's "Livin' La Vida Loca". That's pretty rough. My favorite part of this recording is the out of tune melodica solo.