Words + Mix MOLCHAT DOMA
Photo KANAPLEV+LEYDIK
With this playlist, we would like to show iconic bands from our country. The playlist is subjective….
LEPRIKONSY – HALI-GALI
One-hit band, but what a banger! It seems to us that everyone knows this song.
LYAPIS TRUBETSKOY – TY KINULA
Another posthumous hit from a legendary Belarusian band. Now they have a kind of reunion (Lyapis-98) and play all those old hits at concerts.
ADDIS ADEBA – LOVE
For reggae lovers, here's an interesting band from Belarus, and our favorite track.
CLOVER CLUB – DIVE LOUDER
There was once such a very interesting band with very stylish music. It was a "wow" moment for the Belarusian scene!
SANG SATTAWOOD – PREACHER
Super stylish blues-rock. A Belarusian The Dead Weather. It is too bad that this team did not survive to this day; now it would be very cool.
SOYUZ – EC-2 JAZZ
No less stylish, modern band from Minsk. The guys have a fine sense of the style; they definitely know how such music should sound. Bravo!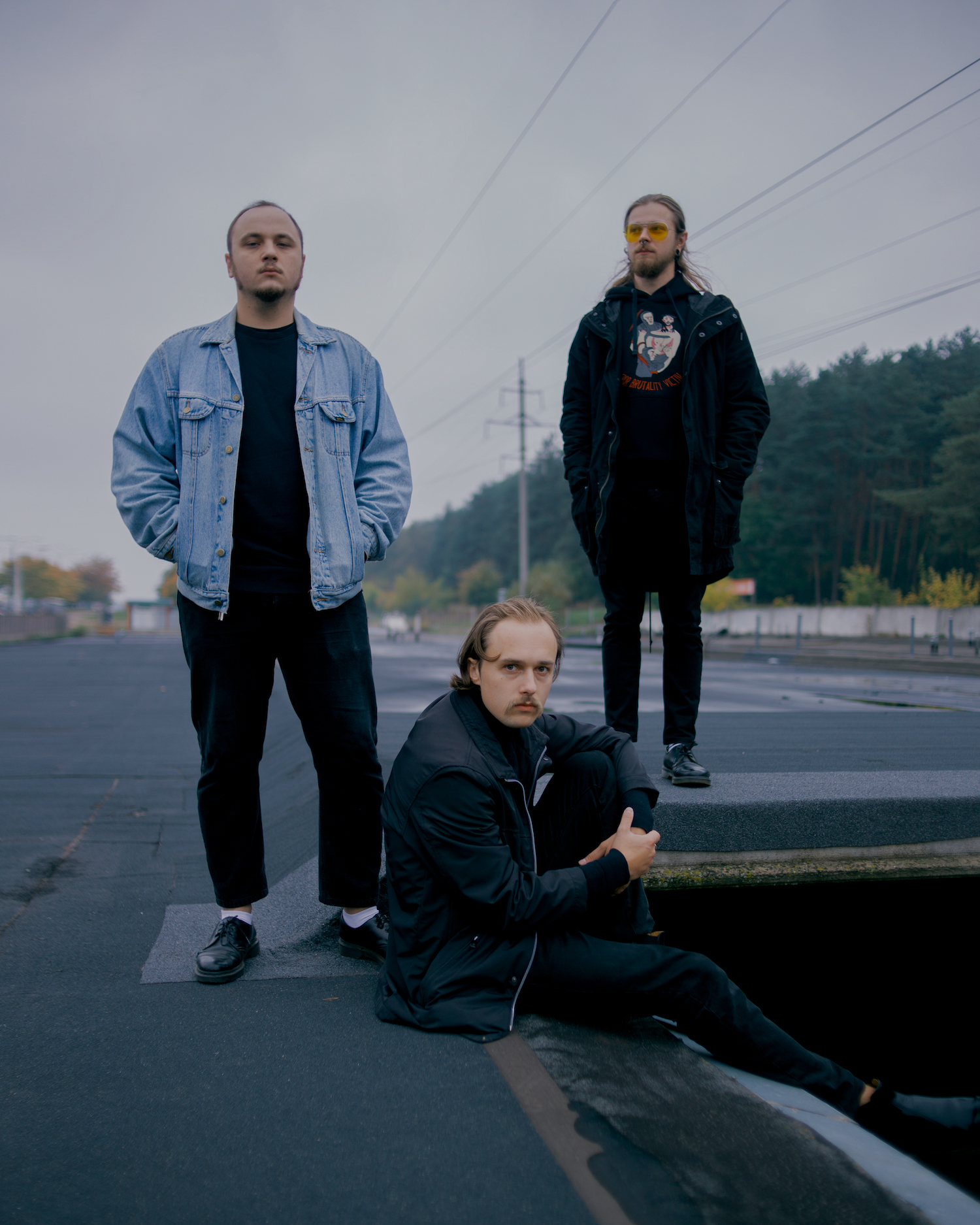 PETLIA PRISTRASTIYA – AUTOMATISM
Favorite band of many Belarusians. We really love their lyrics and live performances, which are always energetic!
THE TOOBES – FOLLOW ME
One of the iconic bands of the 2010s for the Belarusian indie scene. She has played a lot abroad. It's a pity it doesn't exist now. The participants dispersed to different bands; Radio Slam, SOYUZ, and Poshlaya Molly.
THE BLACKMAIL – RUNAWAY
The previous band of members of the current Super Besse band. Great post-punk in the spirit of Interpol.
YELLOW BRICK ROAD – S.Y.S.T.R.N.R.
As if Deep Purple were born in Belarus. Now they no longer exist. The music is intelligent and interesting.
NIZKIZ – INTROVERT
Cool pop-rock band from Mogilev. The stadiums give great shows! Recommended.
N.R.M. – THREE CHARAPAHI
We are not fans of this band, but every Belarusian knows this song and it would be foolish not to mention it.
Molchat Doma's latest album — 'Monument', easily one of the year's strongest post-punk records — is now available through Sacred Bones. Stream it and the rest of the Minsk trio's synth-laced, Minimal Wave-caliber back catalogue below.