Considering how conceptual Joe Williams' new Motion Graphics guise is, we thought we'd ask the Lifted/Co La collaborator (and occasional film composer) what really inspired his debut record for Domino. All those high-gloss hooks and clean synth lines suddenly make sense don't they…
1. MARIO PAINT
Someone recently described the MG LP as sounding like an effect from Mario Paint, so I revisited the game and can definitely see a thread there. It's a video game that's like 80-percent interface. Sort of a primitive mix between Photoshop and Sibelius? Has an amazing soundtrack as well. One of my favorite VGM tracks:
2. MIKE BELL SMITH'S "DEMO REEL"
This video is a trailer for my friend Mike's mbs_fp_090712 show at Foxy Production from 2012. I was happy to get to see a lot of this work at full res/size. The sound design is awesome; a lot of familiar foley here. Mike is an amazing artist and his vids definitely had an influence on this record.
3. YMO COMMERCIAL MUSIC COMPILATION
Here is a compilation of [Yellow Magic Orchestra] TV appearances, commercial music, advertisements, and album announcements from Japan. Most of these commercials also include original music from YMO, predominantly Ryuichi Sakamoto. Because it's 45 minutes, I bookmarked the timeline at a few moments to showcase some of the highlights:

The range of products from these commercial appearances is vast. You can find advertisements for home stereo equipment, handheld camcorders, telephones, automobiles. From Mazda, Toyota, and Nissan to Sony, Fuji Film, and Namco.
The lines between their perspectives on music and their celebrity become so blurry when you take into account all of this media. I think that blurriness is a good argument for their type of pop music.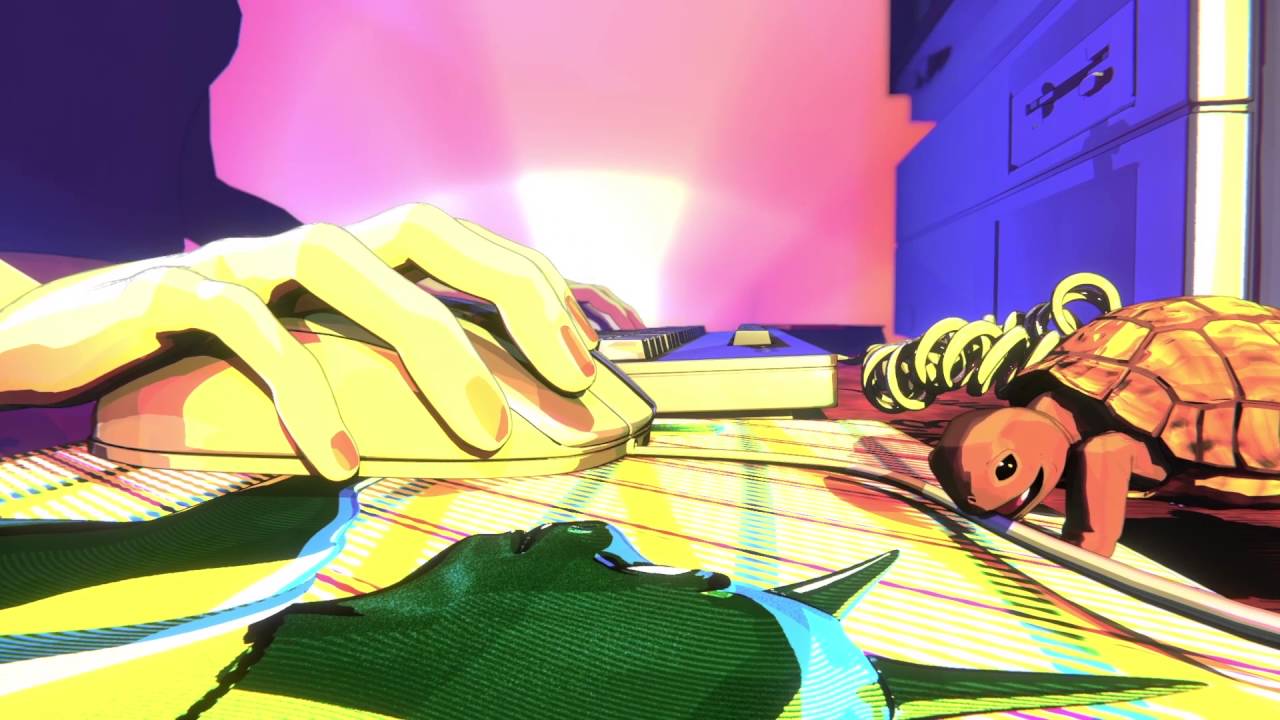 4. CULTURESPORT / ARE.NA
I worked with CULTURESPORT on the MG album art as well as three music videos. CULTURESPORT is an animation team on its way to creating an episodic TV series. Their work is amazing.
John Michael Boling of CULTURESPORT is an insane talent and a self-taught blender god.
John also was part of creating his own social networking website called Are.na. It works as a bookmarklet + image organization/research tool. We used the website to upload and organize images to help plan the MG album artwork.
Peep their Instagrams:
5. A LOUNGE LIZARD ALONE
A nice snapshot biopic of John Lurie touring through Europe. There are several intimate solo performances and some gigs played with an amazing 15-year-old percussionist. There's a lot of conversation here, and some anecdotes about his TV show Fishing With John. He's funny/charming—one of my fav musicians.
FURTHER LISTENING