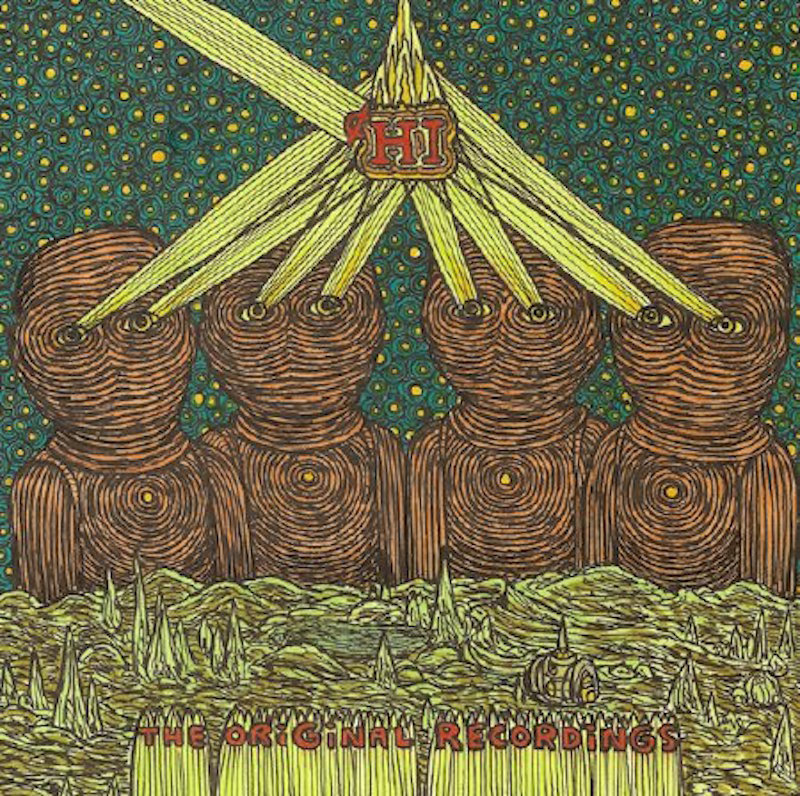 CHI
The Original Recordings
(Astral Industries, 2016)
A master class in moody ambient music—cut at a communal Dutch farm right in the middle of the Regan era and dusted off three decades later by the London imprint Astral Industries. In a lot of ways, The Original Recordings sound like something CHI's new labelmate (Kompakt co-founder Wolfgang Voigt) would listen to while running through Germany's Black Forest and dreaming up the next GAS album. (If there'll ever be such a thing. We'll settle for this long-overdue box set if not.)
Hypnotic and heady without relying on overwrought New Age nods, the Dutch collective exists in a dream world of their design. Which makes sense once you hear the album's back story.
"We started doing sound experiments in an old farm in Moordrecht," explains founder Hanyo van Oosterom. "In the summer all doors and windows open, birds flying in and out. In the distance we saw the highway to Rotterdam. In the winter we sat close together, no heating, only blankets, candles and brandy.
He continues, "Usually we played from the late morning until sunrise. Fyko [van Leeuwen] was playing his spacey videos and projecting trippy slideshows. Jurgen [Brouwer] was creating all kind of effects and recording everything…. Basically the music is half electronic, half acoustic. What made it special is that we also performed it live."
It shows, especially in an extended take of "Mahat" that could go on for another 20 minutes without anyone noticing. This is about as deep as downtempo gets, existing in the ether between darkness and light.