Lots of musicians have side gigs, but we can't think of one more apropos for Halloween than Rainbow Arabia's role in the review site Haunts of L.A.. With that in mind—and the duo's L.A. Heartbreak LP looming on the horizon—we thought we'd ask the Prestons to share 10 of their favorite scares along with an exclusive mix of synth-laced horror scores. Not only that; they'll also be staging a spooky #selftitledtakeover on our Instagram account over the weekend.
But first—music. Here's what the couple had to say about their set, followed by selections from their back catalog and new album:
Most of these movie soundtracks are from the '70s and '80s—created with synthesizers by composers like John Carpenter and Tangerine Dream. More recent horror movies seem to be going back to this sound. The most obvious ones would be 'Stranger Things' and 'It Follows'. Playing this mix will instantly transport you into an eerie, yet intense mood.



Tracklisting:


1. John Carpenter – Extended Theme (Christine)
2. John Carpenter – Theme (Assault on Precinct 13)
3. Dynatron – Cosmo Black (Cold in July)
4. Disasterpiece – Title (It Follows)
5. Mica Levi – Love (Under the Skin)
6. Jonathan Snipes – Chrysalis (Starry Eyes)
7. Tangerine Dream – Stealing the Silver Cross (The Keep)
8. Nathan Whitehead – Commencement (The Purge: Anarchy)
9. Mike Oldfied – Theme (The Exorcist)
10. S U R V I V E – Main Title (Stranger Things)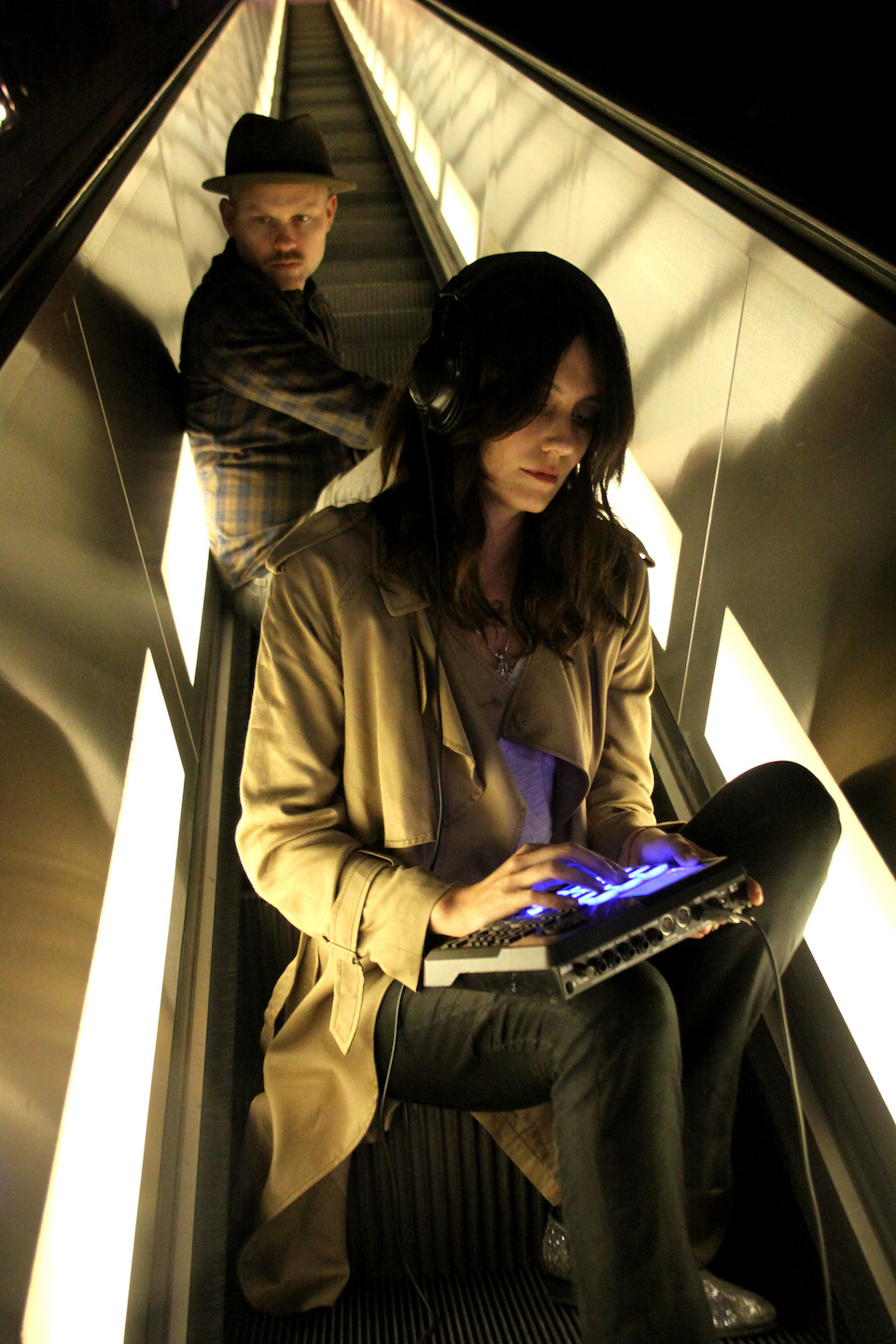 TOP 10 SPOOKIEST LA SPOTS
1. Rotten Apple
2. Motel 6 Feet Under
3. High Desert Haunted House
4. Reign of Terror
5. All Saints Lunatic Asylum
6. Delusion
7. Backwoods
8. Coffin Creek
9. Beware the Dark Realm
10. Fear Farm