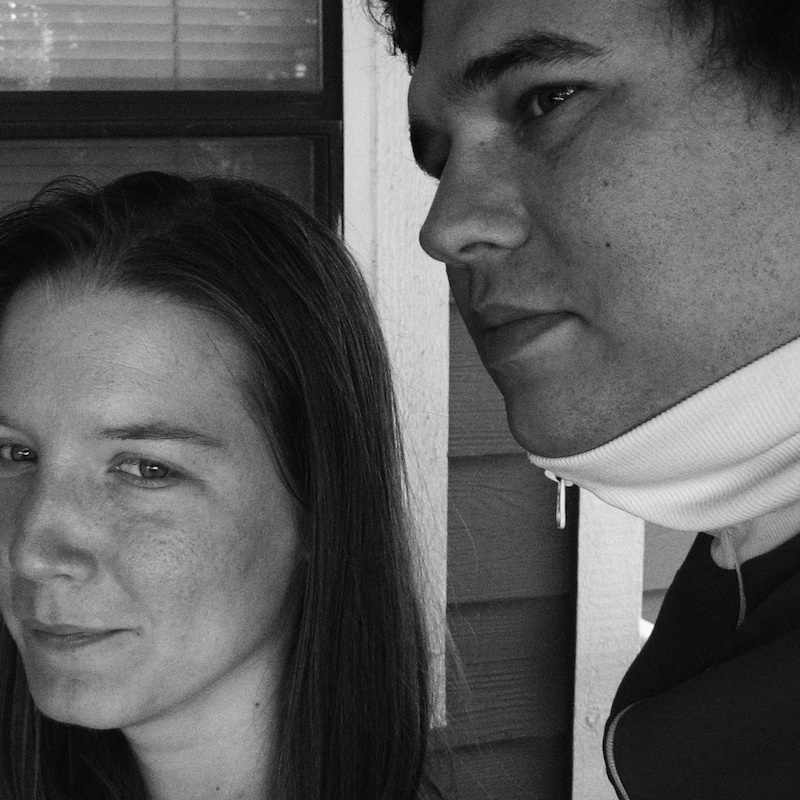 We've already told you why Altar Eagle's one of our favorite deep cut discoveries of the year, so let's get right to their mix–probably the first, and last, Needle Exchange to grab tracks from Kanye, Joker and Antony–shall we?

1. Welcome to Heartbreak – Kanye West
I was late to the party with Kanye, but 808s & Heartbreak is probably my favorite thing I've heard in the past five years. The opening lines of this song are just beautifully brutal.
2. One Draw – The Lovejoys
Proof that there really should be/have been more reggae acts fronted by two women. If this song doesn't make your day just a little bit better, it might be time to rethink things.
3. It Went Westward – Jeff Mills
When I was pointed in the direction of Mills' Something in the Sky 12-inches, I knew from the beginning I'd be all over it. Repetitive minimal techno with a heavy sci-fi bend? Yes please.
4. Sunlight Dive – Panabrite
There's a glut of synth projects these days for sure, but I'd still rather have an overabundance of those vs. boring guitar drone projects. That being said, Seattle's Panabrite has to be one of the most underrated of them all.
5. Centroid – Harpoon Pole Vault
The other side of the synth fetish. More drawn-out tones bathed in hiss, like finding yourself on some far off planet with no life raft. Also from Seattle, in fact.
6. Cellar Door – Ira Rat
Ira Rat is a dream that you can't distinguish from a nightmare, the perfect cinematic encapsulation of the dark hallways of your own mind. With "Cellar Door" in particular, they manage to be both threatening and soothing at the same time.
7. Tron – Joker
Two things: (1) Nobody can approach Joker's bass sound. It's so fucking immense. (2) His Twitter feed is one of the most entertaining reads around. Drop an album P L E A S E!
8. Wondaland – Janelle Monae
I hope Janelle Monae is the future of mainstream music. Combining pop, hip-hop, and experimental music with a sci-fi storyline through the whole album…how could you NOT love that?
9. Let's Float (excerpt) – Eagle Chalice
Just had this tape show up in our P.O. Box recently and was pretty floored. Perfect late summer tunes.
10. Breast Stroke – Gareth Williams & Mary Curie (a.k.a. Flaming Tunes)
Flaming Tunes may be the single biggest influence on the beginnings of Altar Eagle. Our obsession with this record never ends.
11. Houstatlantavegas – Drake
I love Drake and the fact that if you took away all the vocals on so many of his tracks, they'd sound like any number of the tapes we've put out on Digitalis.
12. The Sounds and Forms of the Universe – Motion Sickness of Time Travel
My favorite discovery of 2010 is, hands down, Motion Sickness of Time Travel. Her blend of Kosmische-esque tones and obscured, flickering vocals is a match made in heaven.
13. Giant Bread – Polymer Slug
Another great 2010 discovery is Adam Tramposh's Polymer Slug. This is from his Warm Forms album, which was entirely composed on a Casio. It's still hard to get my head around that fact.
14. One Dove – Antony & the Johnsons
If I could pick one person to sing me to sleep every night…
15. Discipline09-01 – Ras G
Love this tape–more sci-fi goodness, heavy on the fuzz. That beat just drills itself deep into your skull. So good.
16. Untitled – Mandlebrot & Skyy'
The only thing included here that is actually on a Digitalis release (forthcoming LP). M&S is the duo of Rene Hell & Daren Ho (Driphouse, ex-Raccoo-oo-oon), giving you the perfect mix of synths and beats to take you straight into fall.

17. Vessel – Grouper
Judging by her tracks on the Roy Montgomery split and new Room40 7", Liz Harris' next Grouper album is going to be painfully good–one for the ages. Four minutes of perfection.
18. Dream Baby Dream – Bruce Springsteen
Two of my life's biggest musical obsessions wrapped into one. As always, THE BOSS just kills it.