Words + Mix EMIL AMOS
Library music (see also: this guide) is usually thought of as film music that was made for TV channels to have on hand, filed by mood, to pull out when they needed to score various broadcasts, soap operas, etc. The records were never made available to the public, and it's heyday was largely restricted to the '70s. In terms of the caliber of the professional studio players, the innovative production/composition, and the scarce availability of the records now, library music could be considered the hidden pinnacle for those who can afford to dig around in the upper echelons of obtuse record collecting in these troubled times. The next Grails record is loosely based on the library music era, so I've been wading back through it's murky history. Here's a…
Friendly Introduction to Library Music: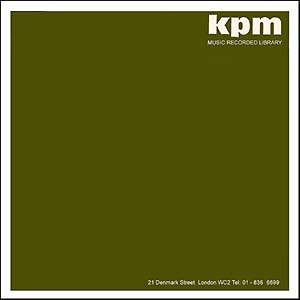 1. Alan Hawkshaw & Brian Bennett, "Dossier" (Hot Wax, KPM, 1976)
This track showcases two of the gods of British library music: Alan Hawkshaw (piano/Clavinet/Moog) and Brian Bennett (an excellent drummer/composer, also of the Shadows). This is a great example of how soundtracking affords an artist freedoms that can give birth to odd stylistic masterpieces that would never have fit in, or been initiated financially, for any other genre in music history. As usual, the production on any record by these two players is nasty and ultra-visceral.
2. Siegfried Schwab, "Night Stop" (Sound Music #14, Golden Ring, 1977)
Whereas the funk-based songs included here can exude a sort of over-professionalism in the playing that can distance the listener, "Night Stop" by Mr. Schwab shows that behind the curtain of TV music, a real artistry lurked that would never meet any conscious acknowledgment from the greater public. This song could easily fit into the repertoires of Robbie Basho, Davy Graham or Sandy Bull…and I like it more than some of what they did. There's a darker shading still when you picture that Siegfried was pouring his heart out late at night for what would most likely only end up in a cheese commercial.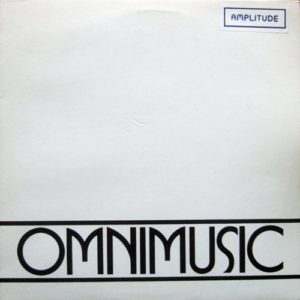 3. Marc Rosen, "Intensive Care" (Tension, Omnimusic, 1983)
What begins as just another 'Magnum PI-sneaking-through-some-office-files' jam steps up into greater library history when an urgent hi-hat drops and an ill General Hospital mood is secured by the strings. There's definitely some sonic elements they picked up from Morricone here and the classic Italian cop drama blueprint. (Omnimusic is an American library label that's still operating now.) This is a cold/antiseptic masterpiece, further hitting the bull's-eye by being immaculately titled.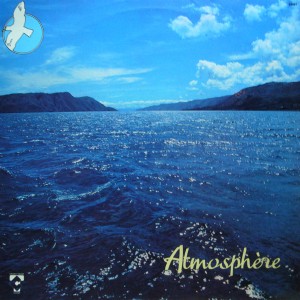 4. Christian Chevallier, "Neptune Grot" (Atmosphere, Charles Talar, late '70s)
This is from probably my favorite series in the library genre: Flash Resonance on the Charles Talar label. These records are always foreboding, pensive and minimal. Most of them land somewhere in between the most brooding Vangelis/Tangerine Dream/Cluster stuff. This song sounds like it's straight out of Faces of Death or Cannibal Holocaust. It's a perfect execution of a place beyond sadness. The record's description reads "Nostalgic/Funeral," but it sounds gorier than that–a zone of total morbidity, realizing a true hell on earth!
5. Alan Parker, "Ice Breaker" (Afro Rock, KPM, 1977)
This is why it's worth digging through old porn soundtracks. Records from this period benefit from being produced at the height of analog equipment. As you move into the '80s, a massive part of the teleology of analog music culture began to be technologically destroyed. Our collective sonic understandings started to be dominated by producers with new visions that discarded a lot of the virtues of the old. (Giorgio Moroder is a good example of what was simultaneously good and bad about this transition.) "Ice Breaker" is a nice last gasp of minimal zen riffing that sounds a lot like Cymande. Unfortunately, I started getting so into some of these soundtracks that I tried watching just one of the original movies and almost vomited. I guess '70s porn is just not standing the test of time for my tastes.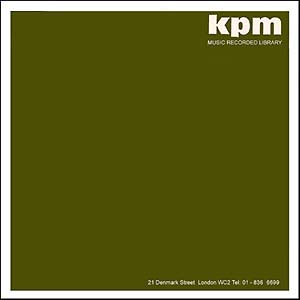 6. Brian Bennett & Alan Hawkshaw, "Name of the Game" (Hot Wax, KPM, 1976)
Performances like this seem to have an intrinsic understanding that they will be sampled later. It's a masterpiece of minimal British funk production that updates Roy Budd's efforts. The way the piano enters only to stomp down the turnaround devastates! These Hawkshaw & Bennett tracks always feature extremely complex mixes for their sonic subtleties and the engineering's lab-like frequency shelving. How many hands were on the faders during mixdowns? Brian Bennett's composition skills were really nice and well compiled on a CD called Aim High if you want to get further into this.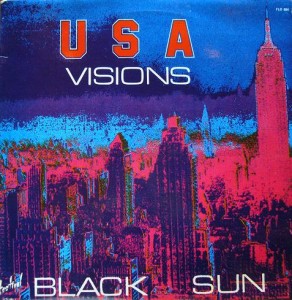 7. Serge Franklin, "Miami Beach Blues" (USA Visions, Black Sun)
This is a B-movie style stab at imitating American beach culture from one silly man alone in a studio in France. Sounding a little like the Shaggs covering Joe Meek, this is the kind of track that would pop up on a deteriorated VHS of Mondo documentaries or an old black and white Arch Hall Jr. drive-in picture.
8. Allan Feanch, "Hiroshima's Resonance" (T.V. Scoop, Charles Talar, late '70s)
A nice blend of Fabio Frizzi's synth-horror vibe with a very spare and narcotic In a Silent Way-era trumpet solo, which had sort of already been done by Vangelis on "L'apocalypse Des Animaux." Maybe this is what a sad disfigured man hears while he hides away up in a bell tower somewhere as the town retires for the night below. I have deep respects for true graveyard-lurking musics. This one is a bit like Taps for lepers.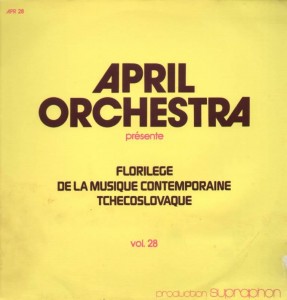 9. P. Klapka, "Oci nevidomych zrcadel" (Florilege De La Musique Contemporaine Tchecoslovaque, April Orchestra Vol.28, 1978)
This track is outrageous not only because of it's great playing, but for how unabashedly similar to Mahavishnu Orchestra this song is. The drummer even managed to tune his drums exactly like Billy Cobham's. Little is known about this comp of Czech prog bands…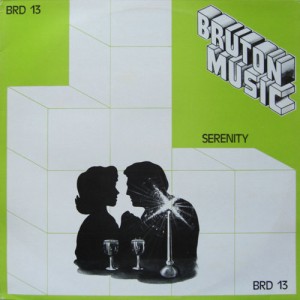 10.  Duncan Lamont, "Funky Flutes" (Serenity, Bruton Music, 1980)
One of the many comical aspects of library records are the descriptions included beside each track on the back of the records. They often read something like "encouraging and hopeful, rising to a climax of masculine achievement." This song comes from a pretty famous record–probably owned by most big name DJs–that features music recommended for a romantic night out with a nice lady. It's basically the music you sit on hold to when your waiting to pay your electric bill. I get autumnal visuals of Billy Dee Williams laughing and walking his girl through a park in NYC before sharing martinis at a late night jazz club and retreating back to the penthouse for a soft fadeout that implies various unmentionables…