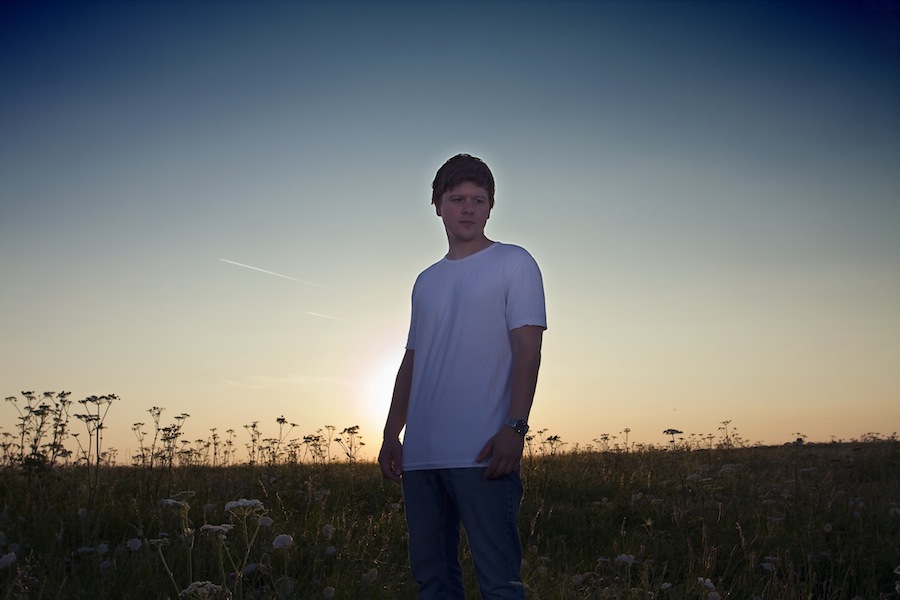 After taking a brief break from our Needle Exchange series, we're back with our second mix this week: a steady-handed survey of the uptempo tracks Ital Tek has been dropping in his sets lately. Which means that–much like his new album, Nebula Dance–dubstep and hip-hop breaks have been brushed aside for limb-loosening takes on the juke/footwork scene that put Chicago back on the dance music map in recent years…
Ital Tek – Needle Exchange 111:
Ital Tek – Hyper Real
Ital Tek – Hyper Real (Deft Remix)
Ital Tek – Pixel Haze VIP
The Host – Daylight Saving
Young Smoke – Let Go
Deft – The Count
Ital Tek – The Flood
Ital Tek – Glokk
Ital Tek – Solar Sail
Ital Tek – Intercruise
Ital Tek – In Motion
Ital Tek – Yesterday Tomorrow Today
Ital Tek – Gonga (loop)
Ital Tek – Days Illusion
Machinedrum – Rise n Fall
Fracture – Bad Habit (Om Unit Remix)
Ital Tek – Re Entry
Ital Tek – Glacial Momentum
You've obviously gotten really into footwork/juke music in the past couple years. What drew you to that scene in the first place–was it a particular record or producer? And what's kept you interested in it for a while now?
[Planet Mu founder] Mike Paradinas who got me into footwork just over two years ago now. He was just about to sign DJ Nate to Planet Mu and sent me a whole load of tracks and YouTube links. I remember getting really excited about it; it had the raw energy of hardcore and grime, but this proper futuristic vibe as well. It definitely struck a chord with me and made me think differently about how I could approach my production.
What are some other footwork records you'd recommend to people interested in exploring that kind of music?
Well I'm not really an authority on footwork music, but one label I [like] is Moveltraxx  from France. They have been putting out some wicked tunes. Also Lit City Trax–which is Rashad and Spinn's label–and my mate Deft who is on Rwina Records is a really talented producer, definitely one to watch out for next year.
What else has been inspiring you lately? 
I think my favorite album in the last few months is Young Smoke's Space Zone. I've not really ever heard anything like it–really trippy, gloopy footwork tracks. He's only 18, a really original producer. Right at the moment, I'm listening to a whole load of Georgio Moroder. He just uploaded a collection of unreleased tracks on SoundCloud; there's some real gems in there. I've been listening to the soundtrack from the film Drive recently too.
– Did you have any conceptual/sonic goals going into your new record?
I wanted to write a record which pulled together opposing concepts–fast/slow, vast/intimate, heavy/emotive. It's challenges me to find the balancing point between different styles and techniques. I've always been a bit of space and astronomy nerd since I was little. I wanted to make this album have a sense of space and grandeur but with a personal touch.
How would you describe Brighton's music scene these days? How has your environment influenced your music? 
I've started going out a lot more recently here. There is a really good music scene, but for a while I just focused on writing and playing shows, so didn't really feel like being in clubs when I didn't have to be. Also when I first moved here I just went out all the time for about two or three years and I guess I got kind of bored of it. But there is a new wave of decent promoters here at the moment so it's a cool place to be. Brighton is pretty chill compared to London; I enjoy not being in a super busy place when I want to focus on writing music.
If you had to point out three tracks from the new record that best represent it, what would they be and why?
I think the title track is a good bridge between where I've come from and where I'm going. I tried to bring a different kind of energy to it. My favorite track on the album is "Intercruise." I don't really even remember writing it really, and that's often a good sign. I know I did a really short 30-second demo which got forgotten about. The label heard it and persuaded me to finish it. I think often the best tracks are the ones that you write really quickly and then forget what happened. It's definitely the most epic track on the record for me. The third would be "In Motion." I wrote it quite early on in the album sessions, and it was the one my friends loved the most. I find it quite hypnotic. There's barely any melody in it–just a really dense atmosphere–and it sounds way faster than it actually is.
What are your plans for your label, Atom River, in the coming year? And will you have any other Ital Tek releases on the way in early 2013? 
I've actually got another record coming out in 2012! It will be announced very soon. It's an EP on another label that are doing great stuff at the moment.
As far as Atom River is concerned, I don't have any solid release plans yet, but no doubt there will be new music coming in 2013. I've been writing a fair amount since I finished the album and going into next year, I'll start thinking about sorting it into a release.