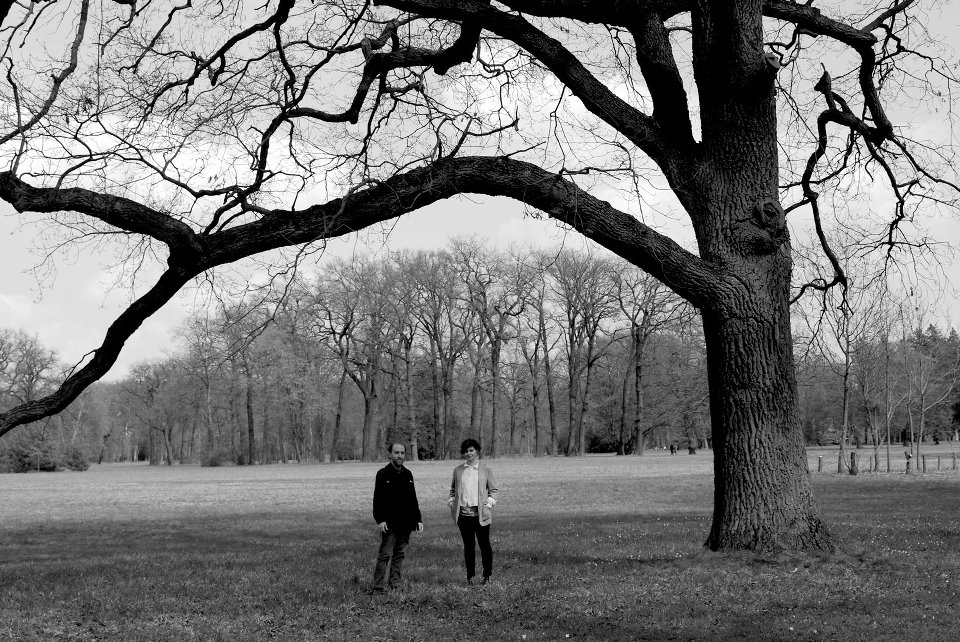 Words and Mix by Aidan Baker
Summers in Berlin are pretty quiet.
Autumns are busy; I was on the road in October for three weeks doing a solo tour with Noveller and later this week, Leah and I head out for a two week Nadja tour to promote our new record, Dagdrøm, which we are releasing on our own label, Broken Spine Productions (with some kind assistance from Badabing Records, Dekor Labor, and Bis Auf's Messer). These last few months I've been busy rehearsing, mixing and mastering new material, assembling record sleeves, packaging up mailorders, installing art exhibitions, trying to find the time to see other people play shows and, of course, playing my own shows.
I'm not complaining; it's good to be busy. But my mental focus and energies are maybe a little bit scattered…and maybe that's reflected in my disparate choice of tunes in this mix. But these are all bands and songs that I've been listening to recently for whatever reason–mixing heaviness and spaciousness, wistfulness and aggression, whimsy and seriousness–and corresponding to a mercurial time, place, and season…
Aidan Baker of Nadja – Needle Exchange 112:
1. Neil Young – Guitar Solo One (Dead Man Soundtrack)
2. Swans – Mother Of The World (The Seer)
3. Stereolab – Jenny Ondioline (edit) (Transient Random-Noise Bursts With Announcements)
4. My Bloody Valentine – Cigarette In Your Bed (You Made Me Realize EP)
5. Nico – Frozen Warnings (The Marble Index)
6. Thrones – Obolus (Sperm Whale)
7. Bailter Space – Hard Wired (Thermos)
8. Trans Am – Carboforce (Surrender To The Night)
9. The Flaming Lips – The Sparrow Looks Up At The Machine (Embryonic)
10. Public Image Ltd – Flowers Of Romance (Flowers Of Romance)
11. Wendy Carlos – Rocky Mountains (The Shining Soundtrack)
12. Angelo Badalamenti – Moving Through Time (Twin Peaks – Fire Walk With Me Soundtrack)