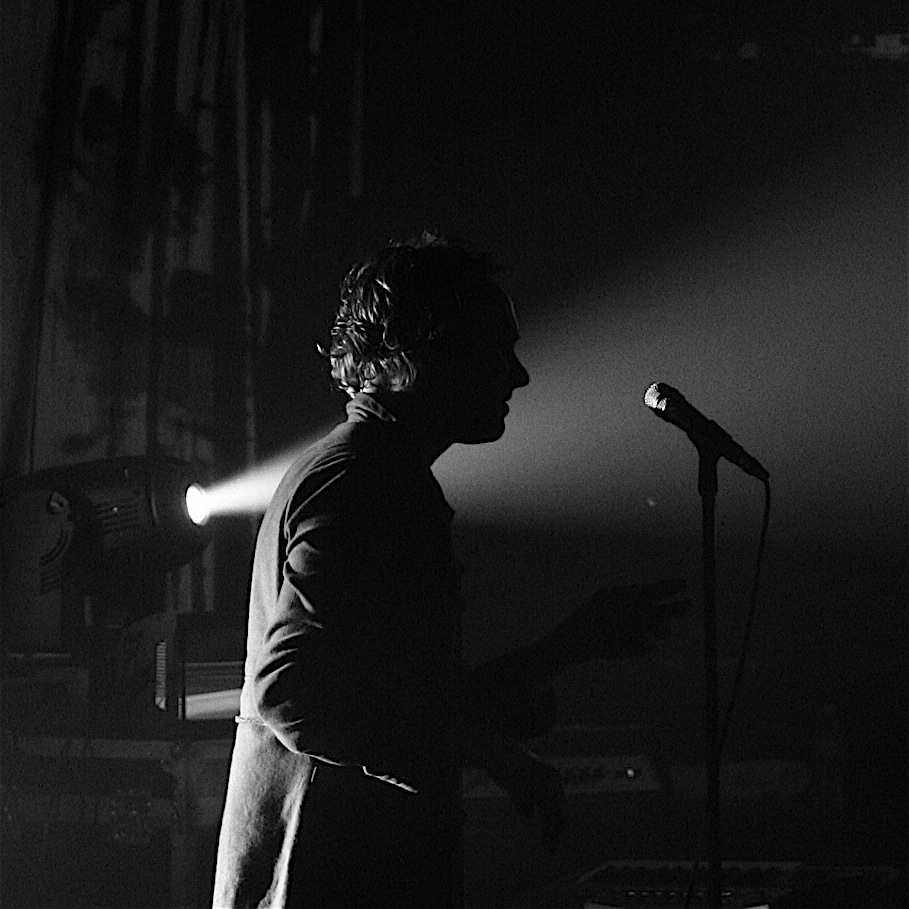 Words and Mix by Todd Fink
So, for starters I should say that The Faint is just coming back from a hiatus. I was totally burnt out on song-based music and was quite happy to indulge in the new underground electronic styles that were emerging. I listened to and DJ'd electronic/instrumental stuff almost exclusively for years…until now. Something changed. A switch has been flipped. I'm super psyched on song-based music again.
This mix is a song-heavy hour of current favs, early influences, bands we're excited to be touring with (Icky Blossoms, Trust), and even one from my wife's new band (Harouki Zombi)…
Todd Fink of The Faint, 'Needle Exchange 113 – Time Rider':
Giorgio Moroder, "Einzelganger"
Phedre, "Aphrodite"
Bot'Ox, "Theme From 'Mineurs 27′"
The Presets, "Youth in Trouble"
Soft Cell, "Insecure Me (Heat Remix)"
Grauzone, "Eisbär"
Charlie, "Spacer Woman"
The Tear Garden, "Romulus and Venus"
Kap Bambino, "Rise"
Beak>, "Yatton"
The Cure, "A Man Inside My Mouth"
The Human League, "Crow and a Baby"
Icky Blossoms, "Forest"
Harouki Zombi, "Objet Petit A"
Trust, "Candy Walls"
Brainiac, "Fucking With the Altimiter"
–
The Faint's black-lit 'Danse Macabre' LP–one of our favorite post-apocalyptic dance-rock records–will get the remaster/reissue treatment through Saddle Creek on November 19th. Pre-order the deluxe LP pressing here, or check out a Spotify-powered stream of the digital version below, alongside the band's upcoming tour dates.
The Faint tour dates:
11/8 Denver, CO – Ogden Theatre *
11/9 Salt Lake City, UT – In The Venue *
11/10 Reno, NV – Knitting Factory *
11/13 Vancouver, BC – Commodore Ballroom *
11/14 Portland, OR – Roseland Theater
11/16 Sacramento, CA – Ace of Spades *^
11/17 San Francisco, CA – Regency Ballroom ^
11/20 San Diego, CA – House of Blues ^
11/23 Phoenix, AZ – Crescent Ballroom *^
11/24 Las Vegas, NV – House of Blues *^
11/27 Dallas, TX – House of Blues *#
11/28 Austin, TX – Emo's East #
11/30 Nashville, TN – Cannery Ballroom *#
12/1 Atlanta, GA – The Masquerade – Heaven Stage *#
12/2 Asheville, NC – The Orange Peel #
12/5 Washington, DC – 9:30 Club *#
12/6 Philadelphia, PA – Trocadero *#
12/7 New York, NY – Terminal 5 *#
12/8 Boston, MA – Paradise Rock Club *#
12/9 Montreal, QC – Club Soda *#
12/11 Toronto, ON – Sound Academy *#
12/12 Chicago, IL – Metro *#
12/13 Minneapolis, MN – First Avenue *#
12/14 Omaha, NE – Sokol Auditorium *#
* = with Trust
^ = with Casket Girls
# = with Icky Blossoms