The following story is taken from our quarterly iPad magazine. Download our new app and get your first issue free here…
The visionary avant-pop vibes of Arthur Russell. The synthesized psych transmissions of Silver Apples. Pockets of post-punk, cold-pressed industrial, and extraterrestrial dub techno. Nurse … With … Wound.
They all have a place in the mix with Optimo, Glasgow's reigning underground selectors thanks to sprawling live sets and carefully curated compilations (Psyche Out, Sleepwalk, Walkabout) that are stripped of irony or name-that-tune nods. Like Soulwax's genre-jumping 2 Many DJs guise, only subtle; as if your favorite friendly neighborhood record snob decided to share their secret stash, white labels and all.
Optimo's skills don't begin and end in the DJ booth, either. Now that they're several years removed from the final installment of their beloved Sub Club party back home–a party that saw nothing wrong with booking TV on the Radio one week and Whitehouse the next–Keith McIvor (aka JD Twitch) and Jonnie Wilkes (also of Naum Gabo) are busy balancing a tireless tour schedule with side projects, production gigs, remixes and their very own Optimo Music imprint.
As we get set to see one of their marathon sets at Brooklyn's Output club tonight, self-titled thought we'd ask the only DJs we'd trust with a wedding reception or warehouse rave to share the records that have shaped their lives…
[youlist pid="PLlxVAExh_bYZxdnUbsGHhkzkiJOsu3XgF" width="601″ height="338″]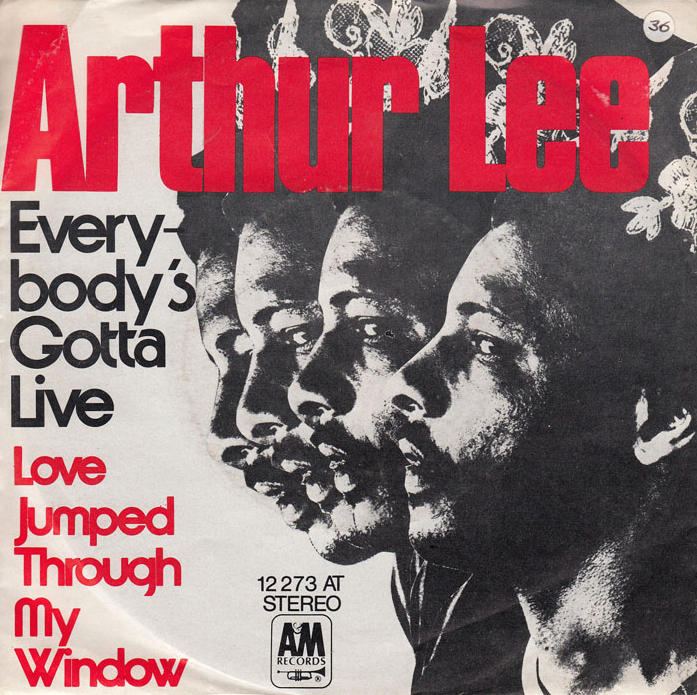 THE RECORD THAT WAS REALLY, REALLY HARD TO WORK INTO ONE OF OUR SETS (BUT WE DID IT ANYWAY)
Love, "Everybody's Gotta Live" (RSO, 1974)
JD Twitch: I was obsessed with this record, so I played it at Optimo one night and it completely cleared the floor. So I played it again the next week, and every week after that. We had such a regular, dedicated audience that after about three or four weeks, people would ask me if I was going to play 'that song.' Before long, people were going crazy for it, singing along from start to finish despite the fact that almost nobody knew what it was or how to find it. It became a genuine Optimo anthem, and a Glasgow anthem in general as other DJs in the city picked up on it. Then when we put it on our How To Kill the DJ mix CD, people in other places would ask for it when we played. One of my favorite memories is playing in Tokyo and having most of the crowd singing along rapturously to it even though they probably didn't even understand the words.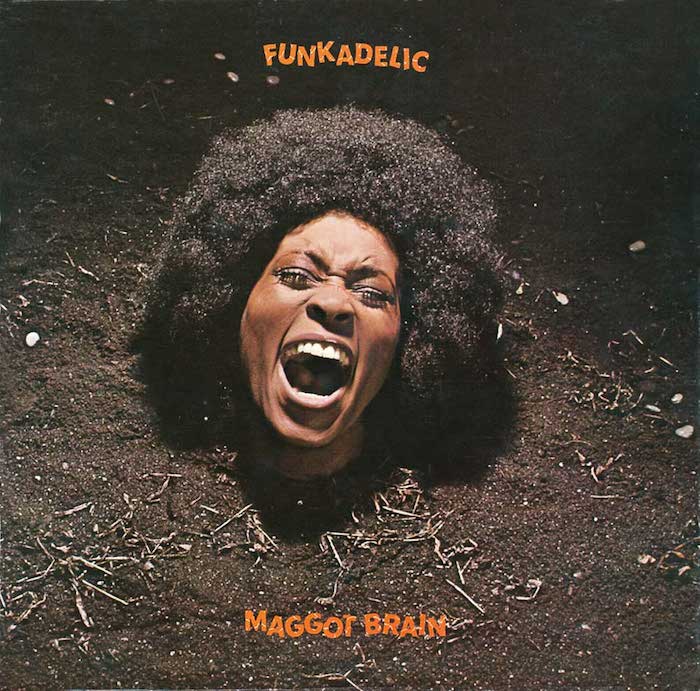 THE RECORD EVERYONE SHOULD OWN
Funkadelic, Maggot Brain (Westbound, 1971)
Jonnie Wilkes: Just last week in San Francisco, we took a short taxi ride and the driver was playing Funkadelic–later stuff than this, maybe a compilation of hits–and I complimented him on his good taste. I was enthusiastic and asked if he'd heard. He said he hadn't. I then went on to give a drunken, crude description of one of my favorite records ever, telling him how George Clinton was out of his mind on LSD and told Eddie Hazel to play the first half of the song like his mother had just died, and the second half as if he had found out she was alive.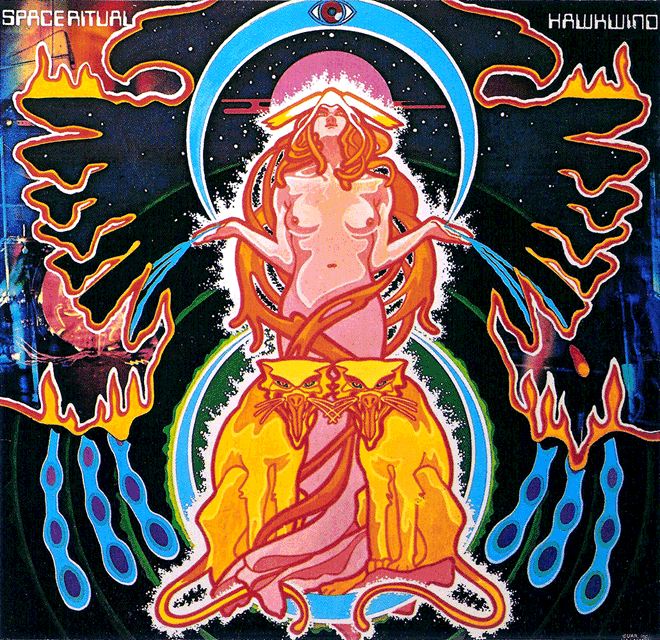 THE PSYCH RECORD THAT'S BETTER THAN ANY DRUG COULD EVER HOPE TO BE
Hawkwind, Space Ritual (United Artists, 1973)
Twitch: Drugs and music go hand in hand, right? Or do they? I was heavily into dub reggae before I ever got stoned, yet getting stoned didn't seem to make any difference to how I heard it. And I never really liked Ecstasy, as it made dance music I didn't like sound a thousand times worse.
Hawkwind aren't generally regarded as a psych band, but their early records genuinely alter my state of mind whenever I listen to them. I will boldly state that is the greatest live album ever recorded. It's a monolithic beast of a record that I've probably listened to over a thousand times. When the first cheap Walkman clones came out I made a pause button edit of the track "Orgone Accumulator" that lasted the full length of a C90 cassette. As a teenager with next to no money, I'd have to find cheap thrills, so I'd explore the city or the countryside listening to that track until the batteries ran out. It took me to a place no drug ever has.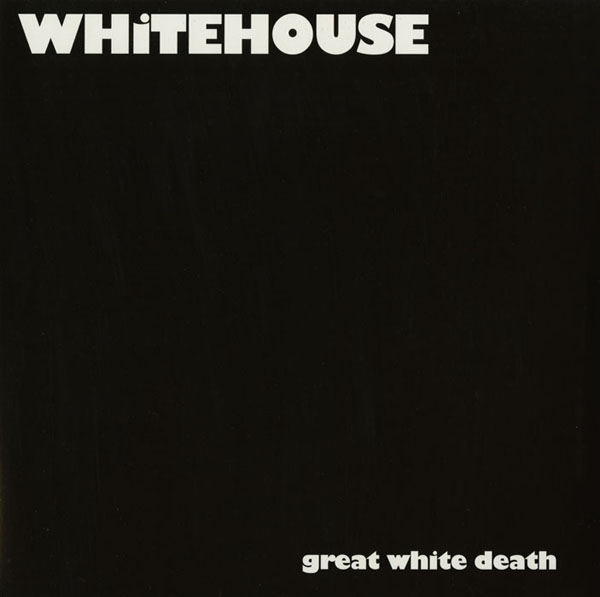 THE GREATEST MUSIC-FOR-AIRPORTS RECORD THAT ISN'T REALLY MEANT FOR THAT KIND OF THING
Whitehouse, Great White Death (Come Organisation, 1985)
Wilkes: I'm always in airports, and unfortunately relaxation is a skill that I just don't possess. I'm a worrier, I'm easily distracted, and I'm usually running late. I've tried meditation, noise-canceling headphones, stroboscopic brain machines, Buddha Machines and, of course, ambient music to try and diffuse tension while I travel and have had little success. I know Eno's intention was to create ambient pieces which didn't force listening–music that could or should be as "ignorable as it is interesting"; music that puts one in a different state of mind. For me however, there's just too much up ahead. I'm likely to become more anxious listening to Music For Airports as I queue for security or immigration. I was thinking instead I would try something from my most extreme records: total power electronics, something actually sonically closer to the sounds of the aviation industry.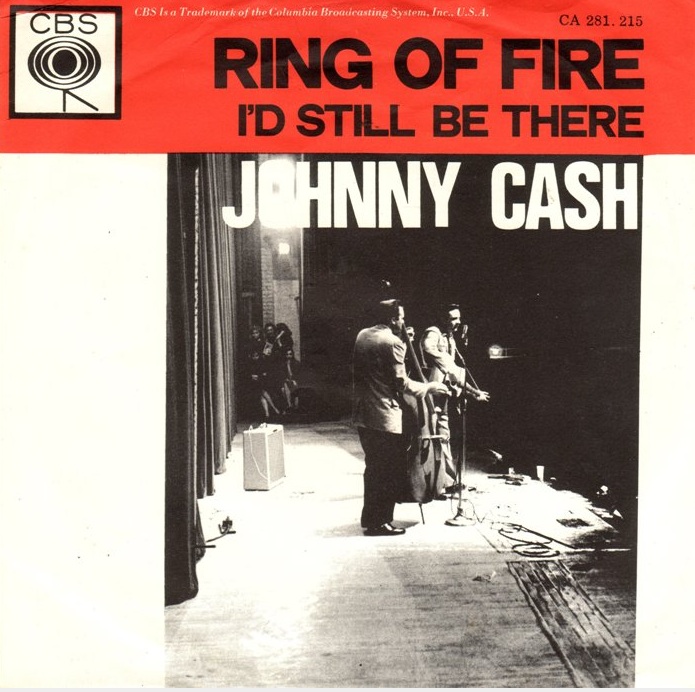 THE RECORD THAT HELPED ME APPRECIATE COUNTRY MUSIC
Johnny Cash, "Ring Of Fire" (Columbia, 1963)
Twitch: Growing up on the east coast of Scotland, we weren't really exposed to country very much. I'd only really know the MOR songs that would breach the Top 40, and I would literally tune them out. In the late '80s in Edinburgh, there was a wildly energetic band called Swamptrash who played bluegrass and country music with a punk intensity. I must have seen them dozens of times, every time thinking they were the best live band in the world. They also introduced me to Johnny Cash, with an epic, turbo charged version of "Ring of Fire" that was always the highlight of their set. I remember telling a friend it was my favorite Swamptrash song and him looking at me like I was an idiot–I was!–only to inform me it was by the Man In Black. So another door opened and I explored a lot of rebellious country music. Moving to Glasgow a little later, I discovered that country music is deeply entrenched in the local psyche. There's even a Grand Ole Opry here. At Optimo, we'd play a lot of Johnny Cash, Hank Williams and very old Americana, particularly early on or towards the end of the night. It's the original punk music, isn't it?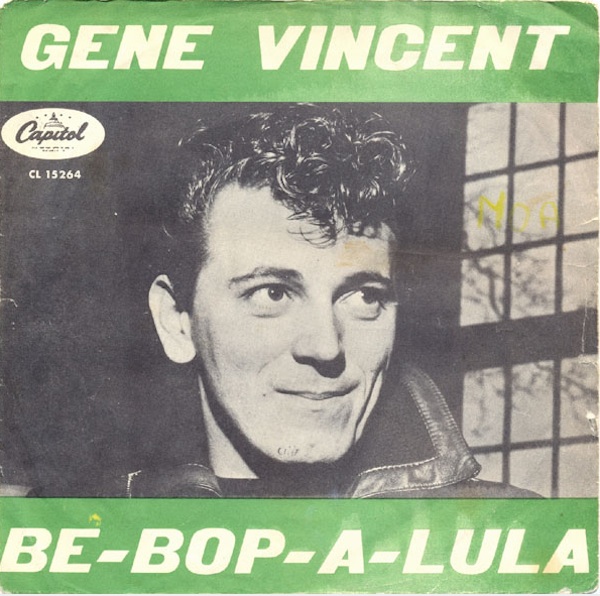 THE RECORD I LOVED AS A KID AND RECENTLY REDISCOVERED
Gene Vincent, "Be-Bop-A-Lula" (Capitol Records, 1956)
Wilkes: Over the last 10 or 15 years, I've bought a lot more rockabilly music. (I dabbled as a teenager and went to a few rockabilly clubs with my mates, but didn't explore the music that much really.) Gene Vincent's version of "Be-Bop-A-Lula" is a song I remember from way before that, at my parents house in the early '70s. A lot of daytime Northern Irish radio DJs would play '50s rock 'n' roll records alongside country music and Ulster "showbands," so I got to hear some stuff like this. For me, this record was just funny and I loved it for that. It sounded funny, it had funny words, and I thought I was funny doing bendy-legged dancing while my mother peeled the potatoes at the sink. I often play this now if we are playing a few records in a bar or after-hours with friends.
THE RECORD I NEVER QUITE 'GOT' THE APPEAL OF
Daft Punk, Discovery (Virgin, 2001)
Twitch: I don't understand the huge amount of love there is for this record, or Daft Punk in general. I don't actively dislike it–I like a couple tracks, actually–but it remains a mystery to me why they are regarded by many as the masters of dance music or to use a term I loathe: EDM. While Daft Punk openly admit their influences on their earlier track "Teachers," most of their output feels like a cheap copy of the real (Chicago) deal. I'm not a purist who thinks only those born in the Windy City have a right to make Chicago-style house music, but the records that are the blueprint for Daft Punk's sound will always sound better to my ears than their take on it. Perhaps it is merely proof positive that a good image and marketing combined with reworking an American blueprint can lead to iconic status. It just doesn't sit quite right with me.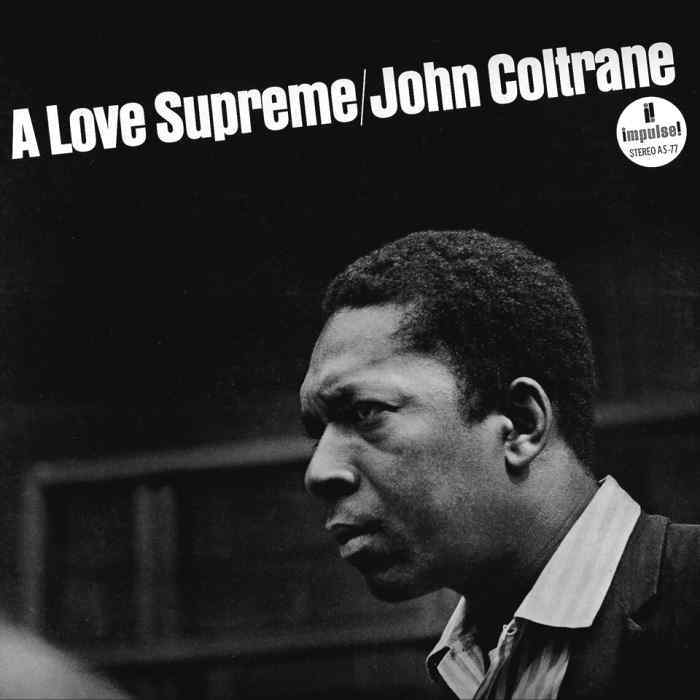 THE RECORD I FINALLY LEARNED TO APPRECIATE
John Coltrane, A Love Supreme (Impulse!, 1965)
Wilkes I found this while digging in second-hand stuff and had to have it; it looked so special and it weighed a ton. When I played it, though, I wasn't that excited. I'd already found freakier free stuff like Pharaoh Sanders and Sun Ra, and Coltrane's hard-bop sound just wasn't crazy enough for my taste. I wanted the trippier stuff; everything had to be 'out there.'
A couple of summers ago, I bought some more Alice Coltrane records. Having previously only owned Journey to Satchidananda, I read about the relationship between John and Alice Coltrane and decided I should revisit. Although it's not what Alice Coltrane's music is to me, I would certainly say I 'appreciate' the record now and realize that things had already begun to slowly head towards the cosmos.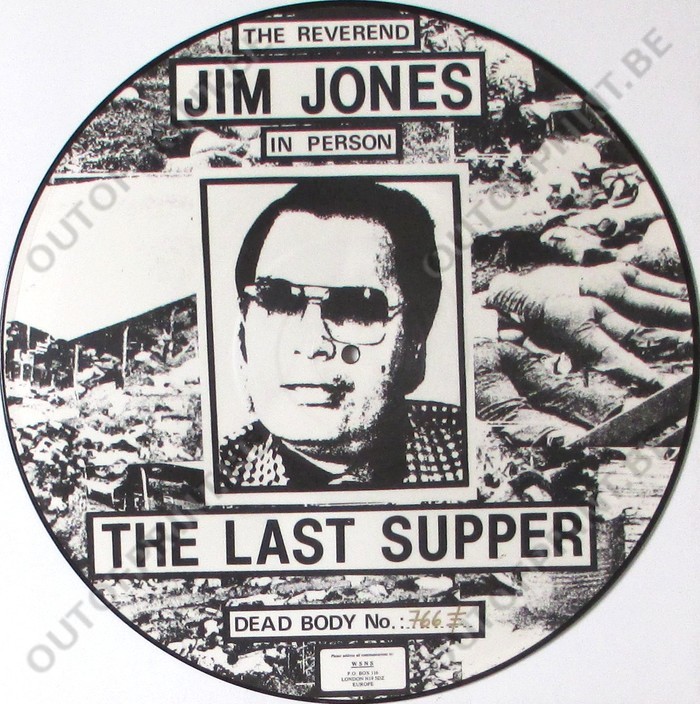 THE CREEPIEST RECORD I OWN
Vagina Dentata Organ present Jim Jones, The Last Supper (WSNS, 1984)
Twitch: This is a recording of the last moments at the People's Temple in Jonestown, where Jim Jones talks his followers into drinking cyanide-laced Kool-Aid. The tasteful picture disc came in an edition of 912 copies–one copy for everyone who died. The recording was allegedly made by the CIA and ended up falling into the hands of Throbbing Gristle/Psychic TV associate Monte Cazazza, who helped facilitate this release. It is a deeply disturbing recording of a patently paranoid, delusional individual, and a scary indictment of how far the cult of personality can go towards controlling others. I can't say I've listened to it very often but it is genuinely disturbing and creepy.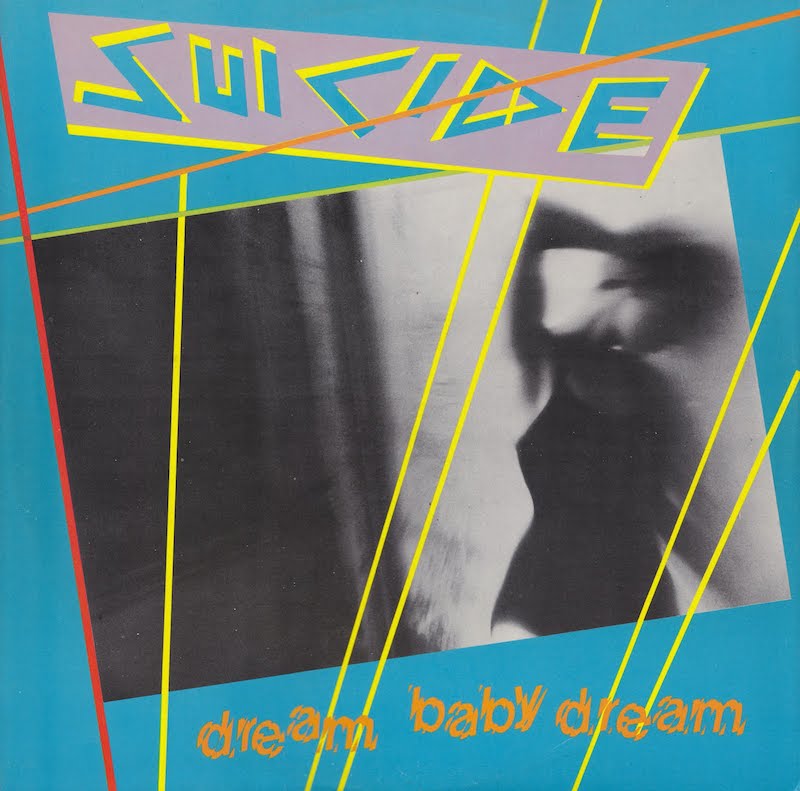 THE RECORD I WISH I'D WRITTEN
Suicide, "Dream Baby Dream" (Island, 1979)
Wilkes: The simplicity in the composition of "Dream Baby Dream" and the emotional purity of the song is incredible. When something is repetitive like this, but gaining in strength as it repeats, it's rarely purely musical.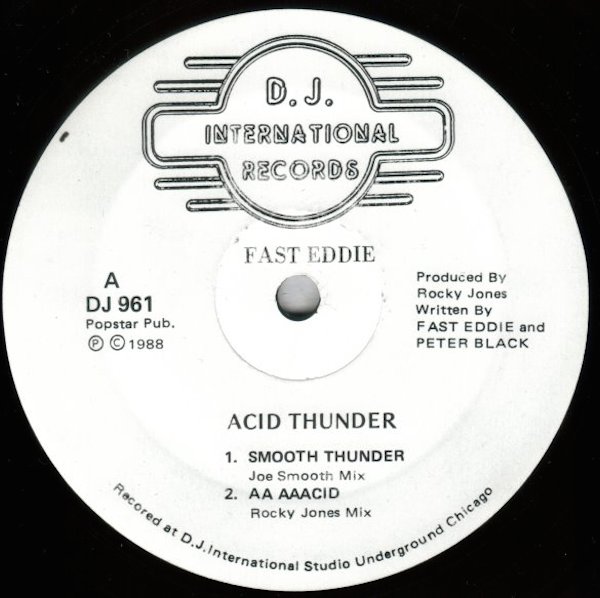 THE ACID RECORD THAT'S SO GOOD I'D PUT IT IN A LATE '80S TIME CAPSULE
Fast Eddie, "Acid Thunder" (DJ International, 1988)
Wilkes: If we're going to try and describe the sound of a great club around that time, this would be the record I'd choose. I've always thought this track had a narrative more than most 'acid tracks.' I love its structure, even though it's kind of clunky. It has an intense start–an insane 303 just repeating and repeating until that extended fill on the kick leads to the hooky 303. Then the use of simple sound effects and the melancholic pads that come in towards the end. This record is kind of like the story of a night out back then, and maybe it's the right record to tell that part of our story.
THE RECORD THAT NEVER LEFT MY CRATE DURING THE SUB CLUB'S WEEKLY RUN
Dinosaur, "Kiss Me Again" (Sire, 1978)
Twitch:When I first listened to this record, I thought it was a bit of a mess and pushed it to the back of the pile for a few months. Then I put it on again late one night, and it was if a lightning bolt went off in my head. I realized the first time I'd played it, my mixer had been set to mono and I hadn't heard the vocals. But now I had discovered the magic in the record, and I stayed up all night listening to it on repeat.
The A-side mix that Sire demanded be made–they thought Arthur's mix was too weird–is okay, but Arthur's 13-minute B-side mix is a thing of wonder, and possibly my favorite 12-inch ever. People in Scotland clubs have short attention spans, so I had to make a shorter edit. "Kiss Me Again" ended up becoming one of the most beloved Optimo songs, with a full audience singalong and much clapping and cheering every time it was aired. I'd also end up hearing it at almost every post-Optimo party I went to, where it would be drowned out by late night revelers crooning along to the lyrics.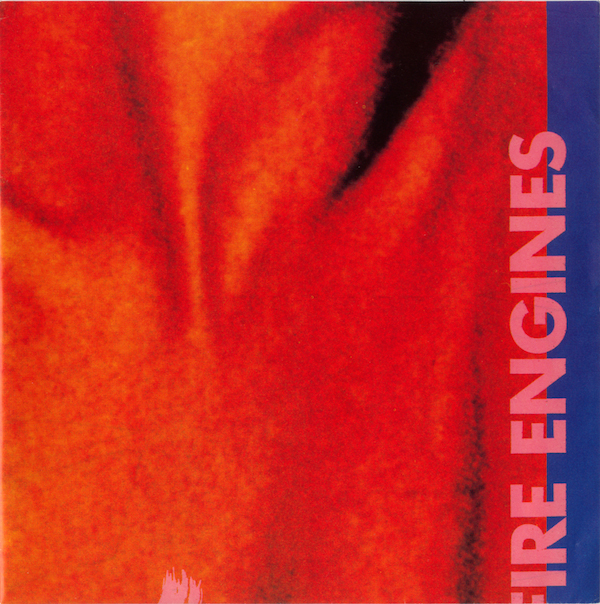 THE RECORD THAT MAKES ME PROUD OF BEING SCOTTISH
Fire Engines, "Candyskin" (Pop Aural, 1981)
Twitch: For such a small country, Scotland has produced an incredible amount of great music. It's really hard to narrow my favorite local artists down, but if pressed, I think I'd have to pick the Fire Engines. Glasgow has always overshadowed Edinburgh when it comes to great bands, but in the early '80s Edinburgh held its own with a huge number of amazing bands, labels and clubs. Sadly I was too young to appreciate this, but was vaguely aware of it when I went into Virgin to buy Blondie records and saw all the posters for upcoming gigs. A few years after the fact I picked this 7" up secondhand and was bowled over by it. I later discovered the band hated the fact that the label had added strings to it, but I love the combination of somewhat shambling dissonance with blatant pop aspirations. I always wished I had been born a few years earlier so I could have seen them live, but then they briefly reformed around 2005 and played at Optimo. Most of the crowd had no idea who they were and were looking suspiciously at this group of middle aged men setting up on stage, but they went on to play an astonishing (and astonishingly short) 15-minute set that literally blew everyone away.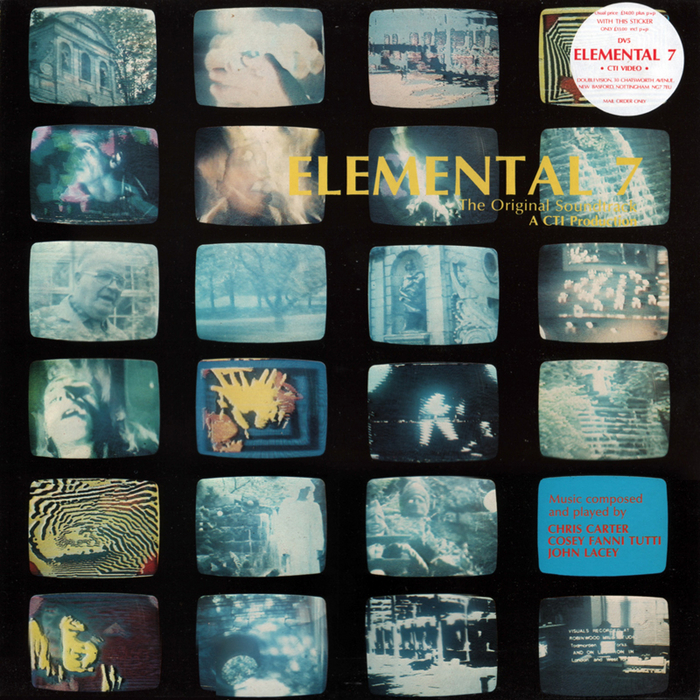 THE RECORD THAT WAS SO AHEAD OF ITS TIME YOU'D SWEAR THE ARTIST WHO MADE IT HAD A GODDAMN TIME MACHINE
CTI, "Dancing Ghosts" (Doublevision, 1984)
Twitch: Recorded in 1982 for the soundtrack to a video piece, this track by Chris & Cosey is one of the most beautiful, ecstatic pieces of electronic music I know. Chris Carter is a total gear head, so he got his hands on the very first Roland 808s and 303s to reach the UK. This is perhaps the first recorded piece of music to utilize both machines, and if it wasn't for the fact that I'm averse to using the term 'proto,' I might well describe it as proto-acid house.
I started DJing in 1987 and would play the warm up set at a club in Edinburgh where this was the perfect track to set the mood for the night. When the first house records started arriving here, they didn't sound shockingly new to my ears, as they used a very similar sonic palette to this. To my ears, they were part of a continuum rather that a sonic revolution. I licensed this for a compilation in 1994 and a lot of people at that time asked me if it was a new recording. I still play it out today and am on occasion asked if it is something that has just been released and am always tempted to answer that it was beamed into the future by Chris & Cosey 30 years ago.