Words PETER GORDON
Like many of us, I have been having dark thoughts about the direction politics and society have been taking lately, most poignantly in last year's elections in the UK (Brexit) and USA (Donald Trump). When I started making this list, I initially included music from authoritarian societies (i.e. Soviet electronic music, North Korean pop music, etc.), but I quickly realized there was a subjectivity to this I wanted to avoid.
Instead, I began to making a list of music associated with the incarceration of its creators. The first composer on this list was an inmate at a German POW camp during WWII. The rest on this list have committed crimes—some incredibly reprehensible and heinous, to be sure.
It should be noted that mass incarceration and the private prison industry is a great problem in the United States. I strongly recommend the documentary 13TH, which reveals how the incarceration society today is an extension of the legacy of slavery. ("13TH" refers to the Thirteenth Amendment to the Constitution, which prohibits slavery.)
MUSIC & INCARCERATION: A LIST

OLIVIER MESSIAEN – "QUARTET FOR THE END OF TIME"
The great French composer Olivier Messiaen wrote this piece while he was a prisoner of war in a German camp during World War II. He composed it for piano, clarinet, violin and cello because these were the instruments his fellow prisoners played. The whole composition is a reflection on the Book of Revelations; this extremely slow movement, for cello and piano, is staring into the abyss. The piano pulse heard is a sixteenth note—the piece is at 15 BPM. Slow down and surrender to this; I think it's one of the most beautiful pieces ever written.
C MURDER – "MY LIFE"
New Orleans rapper C Murder—the brother of producer and No Limit label owner Master P— recorded the rap and video for this track surreptitiously while in prison.

CHARLES MANSON – "LOOK AT YOUR GAME GIRL"
THE BEACH BOYS – "NEVER LEARN NOT TO LOVE"
Before he committed the Tate-Polanski mass murders in 1969, Charles Manson was an aspiring songwriter, collaborating with Dennis Wilson and the Beach Boys on a track. Here are examples of Manson singing, as well as the Beach Boys performing a Manson song.
BOBBY BEAUSOLEIL
Continuing with the Charles Manson connection, Bobby Beausoleil was a musician/ songwriter who was part of his cult. He had earlier been associated with the filmmaker Kenneth Anger, providing the soundtrack for Anger's Lucifer Rising after Jimmy Page and Anger had a falling out on the set.

GUCCI MANE – "EVERYBODY LOOKING"
Producer/performer Gucci Mane has spent a lot of time in and out of the slammer. According to DJ Holiday, "he rapped a cappella over the phone" to every beat on Burrrprint [2] HD and "we matched up the beat to it in the studio."

CARLO GESUALDO DA VNEOSA – "TRISTIS EST ANIMA MEA"
This is vocal music from the Renaissance—good for slowing down. Gesualdo was a Neapolitan prince who spent time in prison for killing his wife and her lover on the spot, as he caught them in the act. What is notable in his music is his unique use of harmony; his chord changes are different from everyone else at the time.

DEREK & THE DOMINOES – "LAYLA"
This is a very sad story. Jim Gordon was a leading L.A. studio drummer, but is best known for composing the outro music to the class Derek and the Dominoes song "Layla." He later developed a severe mental illness and is currently incarcerated for life for killing his mother.
Peter Gordon's latest EP, 'Condo', is now available through Foom. Stream it below, along with other key reissues and collaborations from the cult No Wave composer.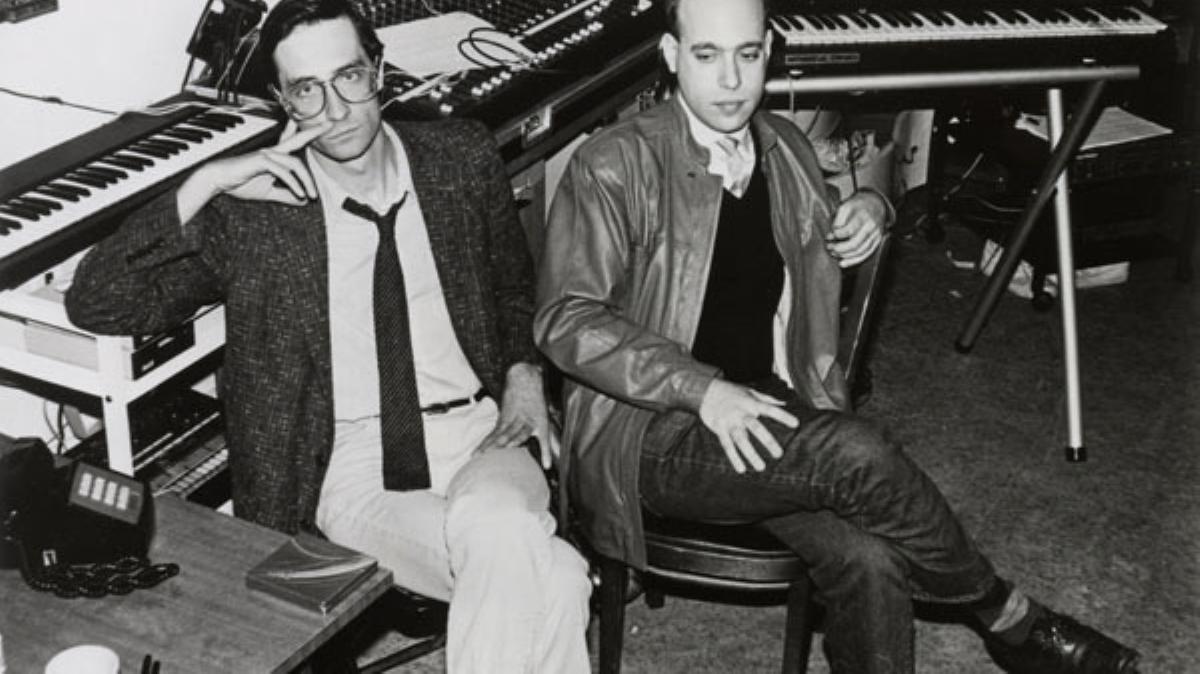 FURTHER LISTENING