As if Keith Kenniff wasn't busy enough wrapping imminent records for his neo-classical project Goldmund and the dream-weaver duo Mint Julep—a collaboration with his wife Hollie—the composer/multi-instrumentalist now has a new album on deck from his longtime solo outlet Helios. Due out September 11th through the Kickstarter-funded Unseen Music imprint, Yume includes pieces that were developed over the past decade, including today's #selftitledpremiere. Here's what Kenniff had to say about its slow burn:
This track has had a bit of a long journey, I initially wrote this back in 2006 to be part of my EP 'Ayres' (which got released in 2007), which had vocals on it and some different sections/instrumentation. I played it out live on a tour I did in the EU/UK and after I was done I left the track for 4 years not really happy with it; however, I didn't completely ditch it. When I was writing tracks for 'Yume' I revisited it, and rearranged and re-recorded a good deal of the sections, took the vocals out and finally got it to a point where I felt like its journey could end. It was a good lesson in never giving up on a track.
As for how the album came together, Kenniff fleshed his own electronic flourishes and live takes (on guitar, drums and piano) out with guest parts from cellist Amos Cochran and violist Ben Davis. "This album's got a lot more live drums, and a lot of percussion that I created from all sorts of odd things," explains Kenniff. "I used my 4-year-old's toy tambourine on one track, and I incorporated different noises from around the house—like someone slamming a car door or the creak of the piano…. I have a whole library of found sounds that I work with. I'll bring them into the sampler and use them to play chords or melodies, chop them up and turn them into something completely different. It's a very handmade, stitched-together sort of process."
Check out the record's first three singles below, along with album details. Find out more about Unseen Music here, and pre-order Yume over at its Bandcamp.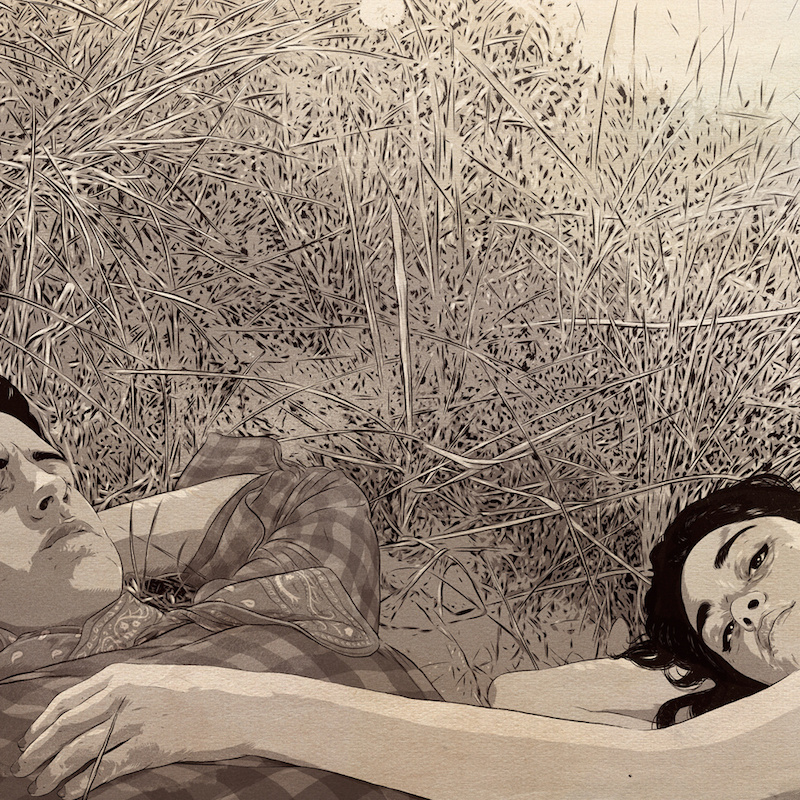 Helios
Yume
(Unseen Music, September 11th)


1. Every Passing Hour
2. It Was Warmer Then
3. Sonora Lac
4. Pearls
5. Yume
6. Skies Minus
7. The Root
8. Again
9. Sing the Same Song Twice
10. Embrace