Photo MARK CHAMPION
"I basically wanna make Bomb Squad versions of rock 'n' roll songs," says Paul Quattrone, the sometime !!! / Oh Sees alum who recently found his perfect foil in former Golden Triangle singer Vashti Windish. "It sounds weird but I can hear a common ground where girl groups, dub, harsh noise, minimal synth, repetitious industrial, voodoo percussion, power electronics, black leather jacket rock 'n' roll, and DJ Screw-inspired slowing down/pitching down of samples all meet."
Windish and Quattrone strike that common ground on their very first album as the duo Warm Drag. Due out August 31st through In the Red, the self-titled effort promises a tight knight set of "samplers-and-switchblade post-noir noise disco".
Or as Windish puts it, "Warm Drag gives me the chance to blend genres up into a musical milkshake that remains uniform despite all of its parts. I can scream, dance, cry, rage and seduce—all in a single show."
Check out the record's latest single below, right alongside Windish's thoughts on the dark track and the previously leaked "Cave Crawl"….
These times are very strange. I think we tend to isolate ourselves more and more, whether by plugging in or indulging in vices. There is a thread weaving through this album that addresses just that.

"Sleepover" is a morbid story disguised as a love song. It's about a sublet gone wrong—terribly wrong. Paul was trying to cover his bills at his NY apartment while on tour with a previous band, and found a seemingly straight-laced renter through craigslist. He left town, and all was good, but after a few weeks on the road, he got a call that a body had been found in the apartment. At first it was thought to be a woman, because the body was so decomposed the police couldn't tell… so everyone suspected it could have been foul play.

It was then discovered that it was a man—the man who rented the apartment—who had a love for Dust-Off and had overdosed a few days after moving in. The summer heat literally melted his body away, and the smell wafted through the building, much to this dismay of the neighbors. Pretty gruesome stuff, so obviously we needed to make it into a song! I love how the song goes from a tender lullaby for a permanent sleep into a spaced out noisey solo. Paul sonically recreates what if feels like to be high of fumes and the throbbing numbness that feels like your brain is freezing.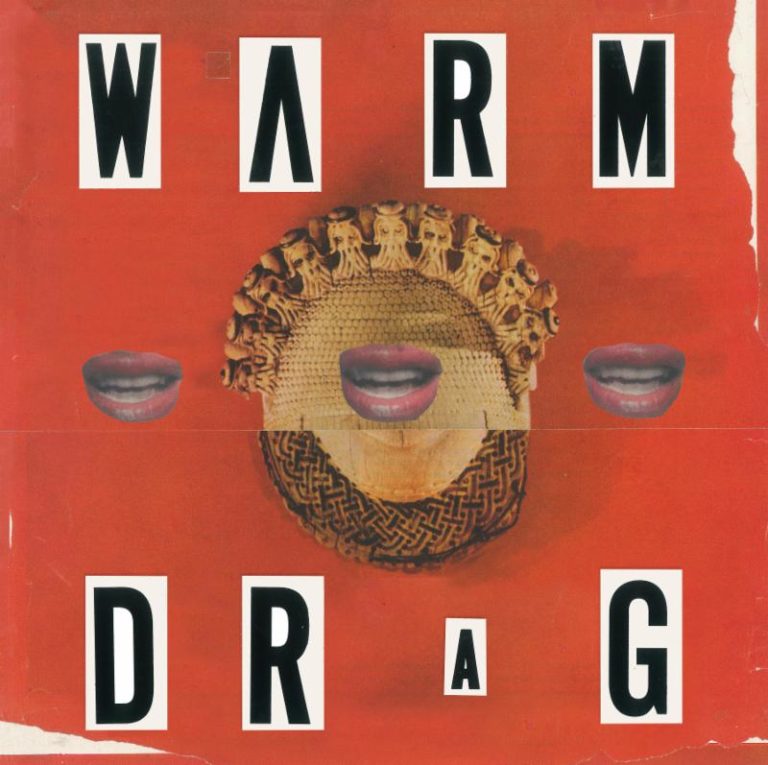 Warm Drag
Warm Drag
(In the Red, August 31st)
1. The Wanderer
2. Cave Crawl
3. Cruisin' The Night
4. End Times
5. No Body
6. Sleepover
7. Lost Time
8. Hurricane Eyes
9. Someplace I Shouldn't Be
10. Parasite Wreckage Dub