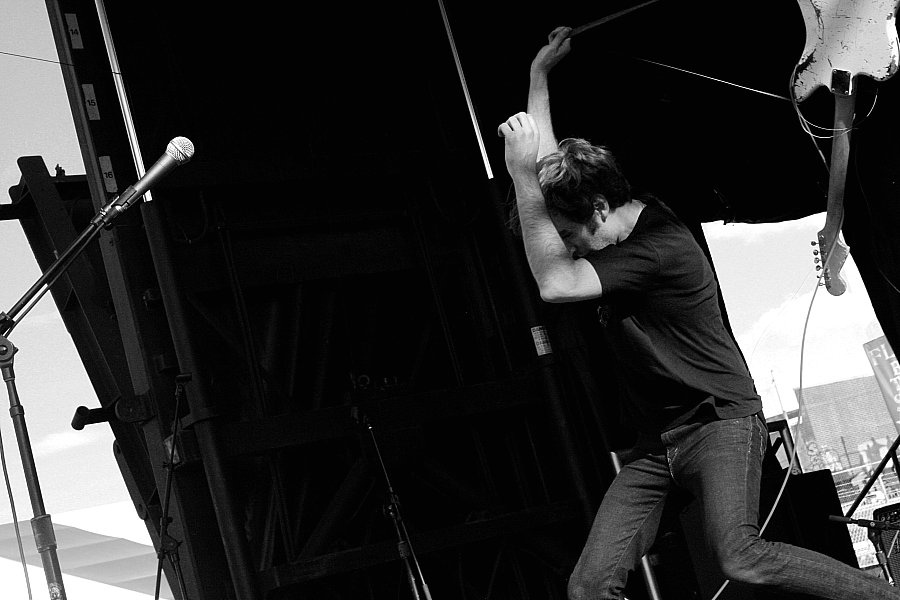 Photo by Andrew Parks
A Place To Bury Strangers were recently added to Chapterhouse's reunion show at (Le) Poisson Rouge next Monday, so with that in mind, we asked the band's amp-frying frontman (Oliver Ackermann) to give us a guide to five of his favorite Chapterhouse jams. It's below, along with streaming songs, a live APTBS video, and our "pedal porn" story on Ackermann's Death By Audio business.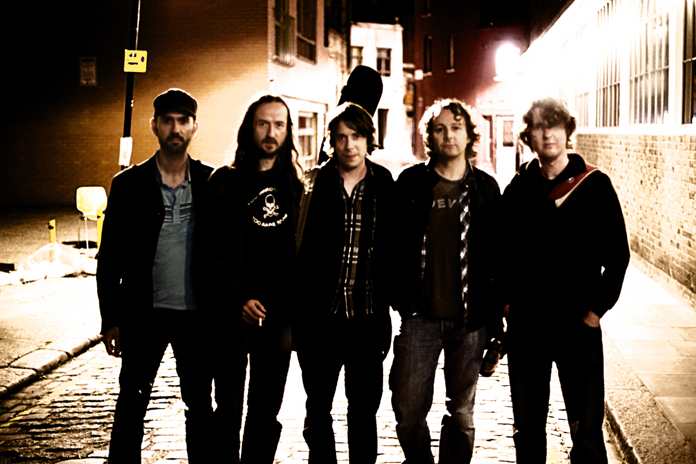 Chapterhouse has always been one of my favorite all-time bands. They were a big inspiration in terms of ideas and standards for recording, and in how they would put together contrasting parts and moods into one song. I especially love the sound of [their debut LP] Whirlpool. It's such a psychedelic, timeless album–eight amazing songs, all done in such a cool way with a beautiful speeding roller coaster of sound and emotion.
"Guilt" is an amazing song and was always one of my favorites. There is this really cool intensity that is built up through a really long breakdown and then it all comes crashing in with just what you were waiting for.
–
"Breather" was definitely my other favorite from them, as it's just a perfect pop song with a sound that will shear your face off. It's definitely one of those songs I would put on as many mixtapes as possible and DJ as much as I could, so that people could hear its perfection.
–
I always liked "Pearl" as well, but it's the sort of thing that you cant play in all situations, perhaps it is a bit of a guilty pleasure–like an '80s Beach Boys song, but good.
–
"Falling Down" was the first song I heard from Chapterhouse, perhaps because it is the first song on one of the sides of their cassettes. I fell in love immediately. Perfect pop hooks and blistering guitars–what more could you want?
–