Romain Reynaud's first proper LP under the alias Roman Poncet (Gypsophila, which is now available through the Berlin-based Figure imprint) is exactly what we want to be hearing on a Monday afternoon—a deeply immersive, triple LP take on underground techno that gets right under your skin and stays there. Seeing as how it's strictly a synths-and-samples affair, we asked the Parisian producer (a.k.a. Traumer) to share the stories behind one of his most personal records yet, along with a complete stream….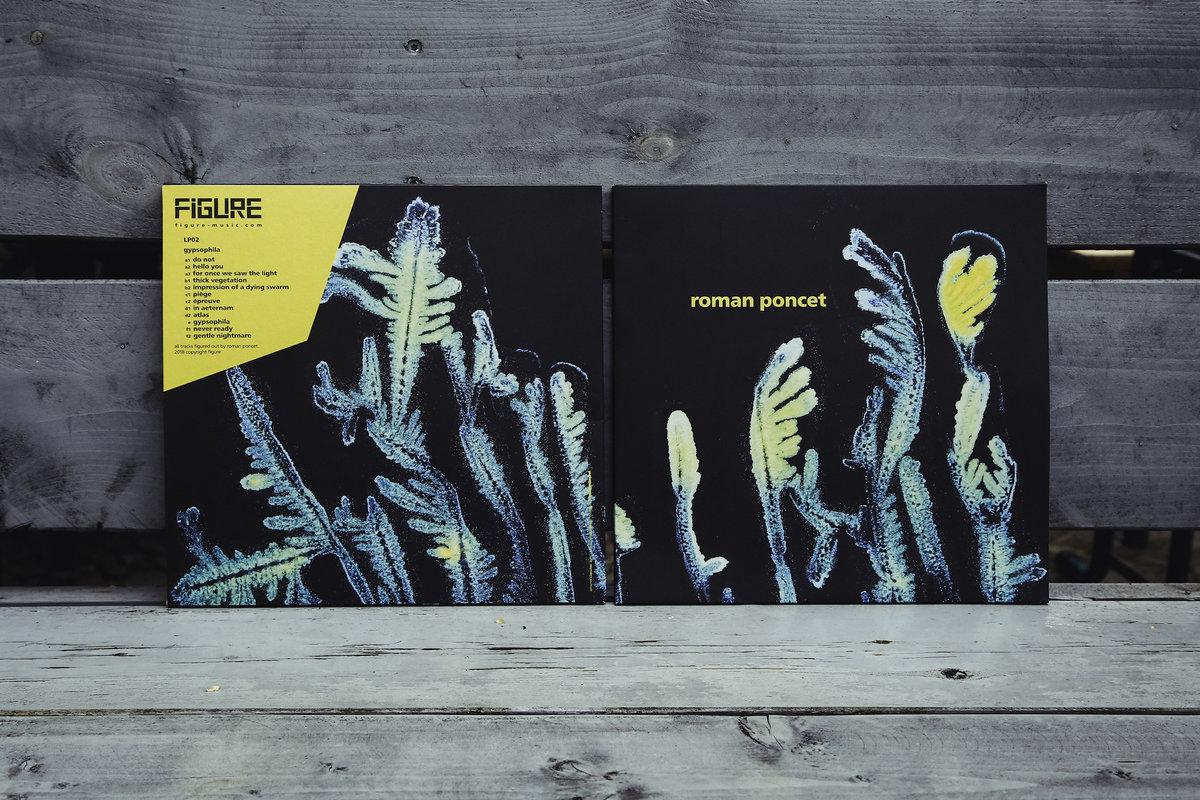 "DO NOT"
The bass-heavy beginning was intended to be the intro of my live performance at The Peacock Society Festival in Paris. During the show, I added some pads and cowbells and thought it was working well, so I decided to give it a deeper sound in the studio. I actually "do not" know why I chose that title?
"HELLO YOU"
I started to work on this track after being obsessed by the movie Arrival and its amazing music by Jóhann Jóhannsson. Even if the music itself does not sound the same, this track is still a kind of tribute to the movie, [director] Denis Villeneuve, and Jóhannsson himself (who sadly passed away recently).
[youlist pid="PLU4DX6qMJuEQkEGKnp__MerpL9e3J4Jwk" width="620″ height="349″]
"FOR ONCE WE SAW THE LIGHT"
First off, I loved the sentence itself. For once, I had a name before finishing the track, and the title influenced the music for sure. With this idea in mind, I built the track in constant progressions, like a quest for the light by a human being lost deep under the ground.
"THICK VEGETATION"
I really wanted to have a track like this on the album. Funny story: It was supposed to be a track for my Traumer project, not a Roman Poncet record. I wanted to play with gender a bit and try to "Poncet-ize" it. This made the track super legitimate for the album.

"IMPRESSION OF A DYING SWARM"
I was trying some patching on a modular-style VST instrument and this sound came out. It made me think of a swarm, then I played a bit with the texture, giving it a dissonant sound. I had this idea to present it like a fancy piece of art: Impression of a Dying Swam. 😉
"PIEGE"
I did this track a year and a half ago, I think. We were working with DJ Deep in his studio, and he had something to do during the lunch break. So I wanted to try a super simple, yet complex-sounding track, with an aggressive vibe. I made it (at least the main idea) in two hours or something.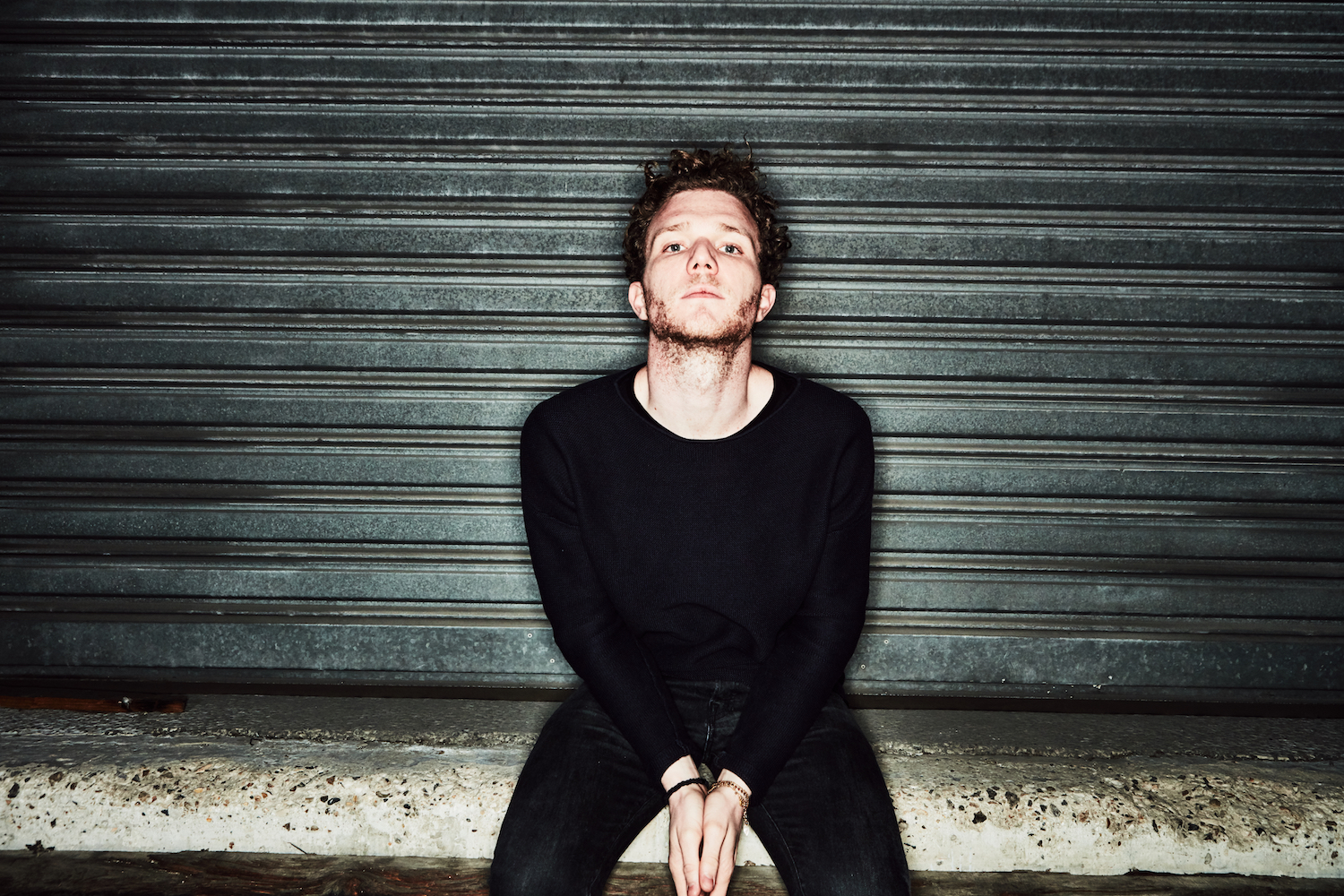 "EPREUVE"
Translates to "trial" in English. I call it that, as the track is a constant progression—like constant hardships, ultimately on the path to success.
"IN AETERNAM"
One of my favorite tracks on the album. I've played it since the very first mixdown and I'm still playing it. I called it "In Aeternam" (translation: "In Eternal") because I let the main loop play and it wasn't annoying, so I exaggerated that feeling by saying I could listen to it forever.
"ATLAS"
This song was the first one exploring the themes on the album. Something visual, far from the club-ready music I've done since the creation of the Poncet project.

"GYPSOPHILA"
A gypsophila is a flower used to crown a bride's head. One night, I had a dream where my girlfriend [Margot] was crowned this way. The image was so beautiful I wanted to remember it forever, so I made a song inspired by it. Margot likes quite a lot of dub techno/house; I remember her playing me a Andrey Pushkarev set that was so mind-blowing it almost made me cry. I decided then to do a very misty, dubby track in tribute to her, and the dream I had that night.
"NEVER READY"
I wanted something hectic—a head rush that gives you an impression of someone pushing you in the back, to get ready for something.
"GENTLE NIGHTMARE"
I always loved oxymorons—combining two opposing universes in a single space. This is what I tried to do in this song, putting together a dark & sinister ambience and a gentle vibe which will play the role of a happy ending or a hero bringing light into a dark world.