It shouldn't be a surprise considering he's a reluctant supporter of Taylor Swift, but Paul Rose's taste in records is as wide-ranging as his own Scuba output—including last March's Claustrophobia LP—and the Hotflush label he launched back in 2003. So while his influence on more adventurous dubstep music and its intersection with underground techno can't be understated, let it be known that Rose is also a major Iron Maiden fan.
In the following exclusive feature, the DJ/producer shares the stories behind his personal collection, starting with the heavy-metal standard that put Spinal Tap on notice…
[youlist pid="PLlxVAExh_bYYqEiDuXTyotQuWAaT_AgCe" width="960″ height="540″]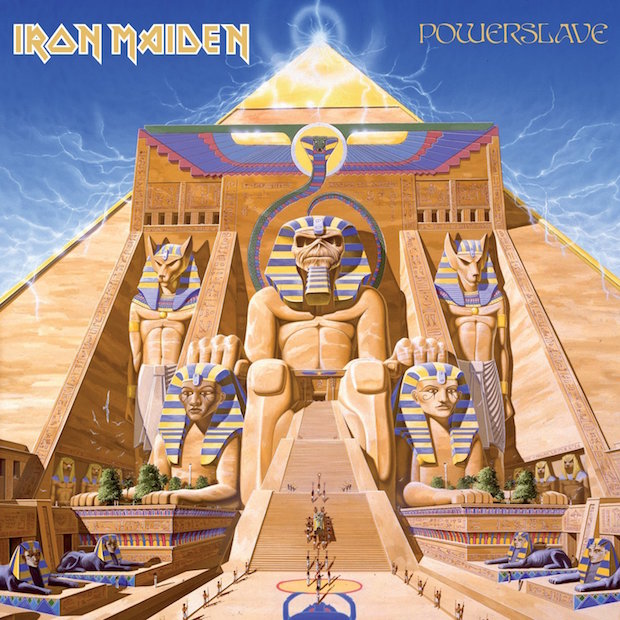 THE FIRST RECORD I JUDGED BY ITS COVER
Iron Maiden, Powerslave (Capitol, 1984)
I was a big Maiden fan when I was a kid, in no small part due to getting initially sucked in by the cover art. Spinal Tap really needed to up their game in this department; basing an entire album campaign on a zombie pharaoh in ancient Egypt is on a while other level entirely. Actually this was a toss-up with Somewhere In Time, Number Of the Beast, Live After Death, Seventh Son of a Seventh Son, Killers…
THE RECORD THAT MADE ME WANT TO BE A PRODUCER
Smashing Pumpkins, Siamese Dream (Virgin, 1983)
There hasn't been a guitar-based album made before or since Siamese Dream that can touch it on a purely sonic level. It sounds like it was made on another planet using different technology available to anyone on earth. As a guitarist I was interested in the stories about Billy Corgan recording hundreds of overdubs to bulk out the wall of sound guitar parts, but just as impressive is the range of dynamics on the record. Butch Vig was the producer and he also had a lot of input on the engineering and mixing side too. After reading about the process I started losing interest in guitar a bit and thinking about recording a whole lot more.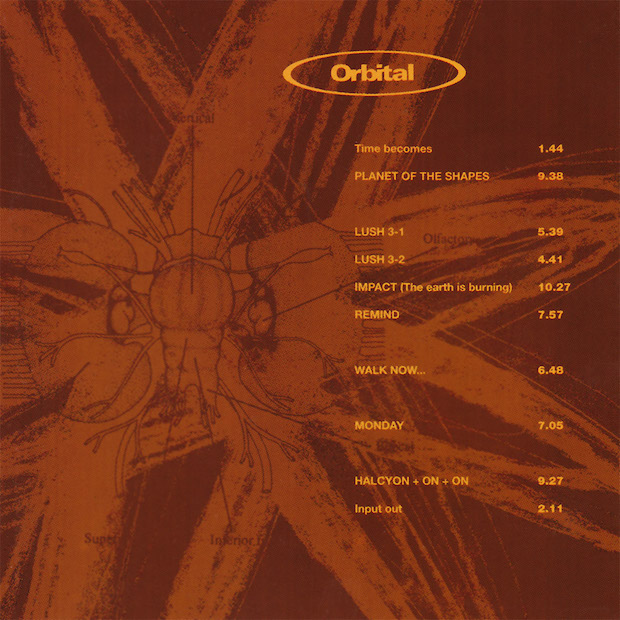 THE RECORD I PLAY AT LEAST ONCE A WEEK
Orbital, Orbital 2 (FFRR, 1993)
Easily the best dance album ever made and one that despite sounding fairly obviously of its era, has aged incredibly well probably due to the fact that it was recorded using the same machines that a lot of today's music is made on. (Or software specifically designed to make identical noises.) Possibly the most important moment of my musical life was seeing Orbital at Glastonbury a couple of years after this album came out; it's no exaggeration to say that without them I'd probably be doing something quite a lot different now.
THE RECORD THAT'S RIDICULOUSLY UNDERRATED
Tom Vek, We Have Sound (Startime International, 2005)
I came across Tom Vek completely accidentally just before this album came out, listening to a radio station—which I never normally do—and having to stop the car to make sure I caught the name of the track. (This was before Shazam.) The song was "I Ain't Saying My Goodbyes," which is a great track, but the whole album is really distinctive. He made it pretty much just in a home studio with a couple of other people and the sound of it is quite unique. The songs are also really strong and his vocal performance is really something else. Generally it's something everyone should have in their record collection, but not a lot of people do.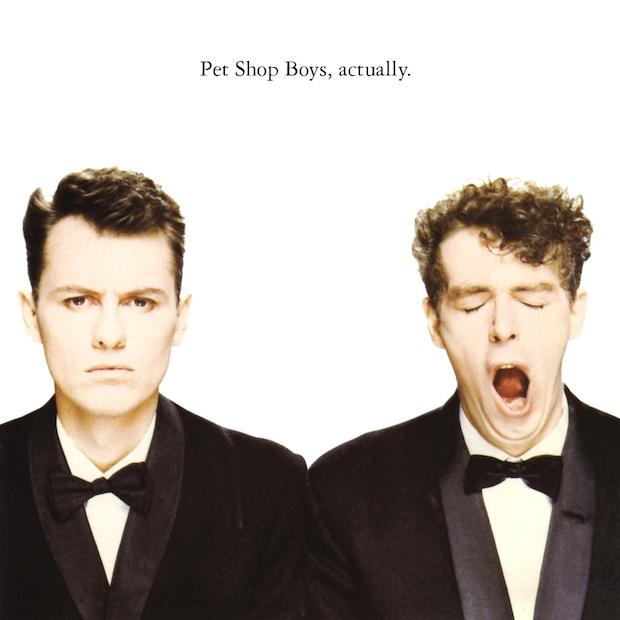 THE FIRST RECORD I BOUGHT WITH MY OWN MONEY
Pet Shop Boys, Actually (EMI, 1987)
This is still one of my favourite albums, although the tracks I like the most now are totally different from the ones I was into when I was a kid. It's also definitely the best Pet Shop Boys album, and really the last one that was any good at all. Please and Introspective are both great but Actually was the one that really brought everything together and covered the whole Pet Shop Boys sound. I absolutely love the gated drum sounds and the huge synth lines, but the songs are also amazing and Neil Tennant conveys a huge amount of conviction all the way through, both emotionally and politically; there's a lot of messages on this album, something that I find a bit lacking in pop music today.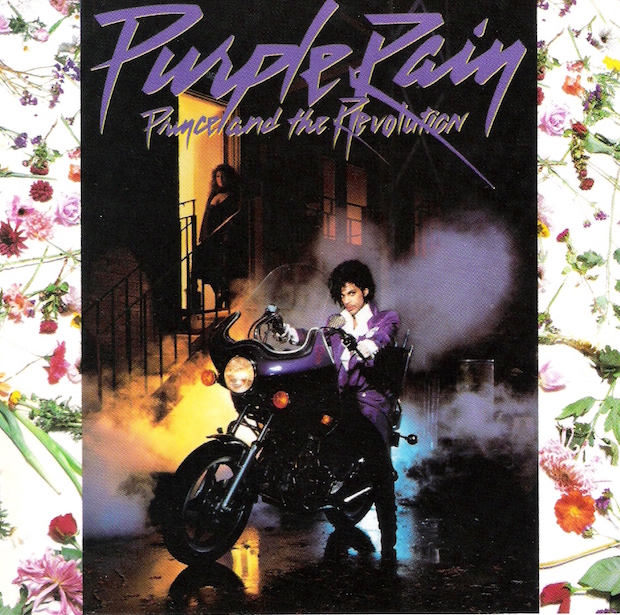 THE RECORD I DISCOVERED KINDA LATE
Prince, Purple Rain (Warner Bros., 1984)
Everyone loves Prince now, and I've talked a lot about being influenced by his general attitude and approach to recording. But I was definitely late to the party; I didn't really start listening to him in a serious way until I was in my 20s. Purple Rain, for me, is the classic; probably the muso choice would be Parade or Sign O the Times but Purple Rain is just an unbelievably experimental pure pop record and every track is simultaneously huge and different. That's one of the hardest tricks to pull off.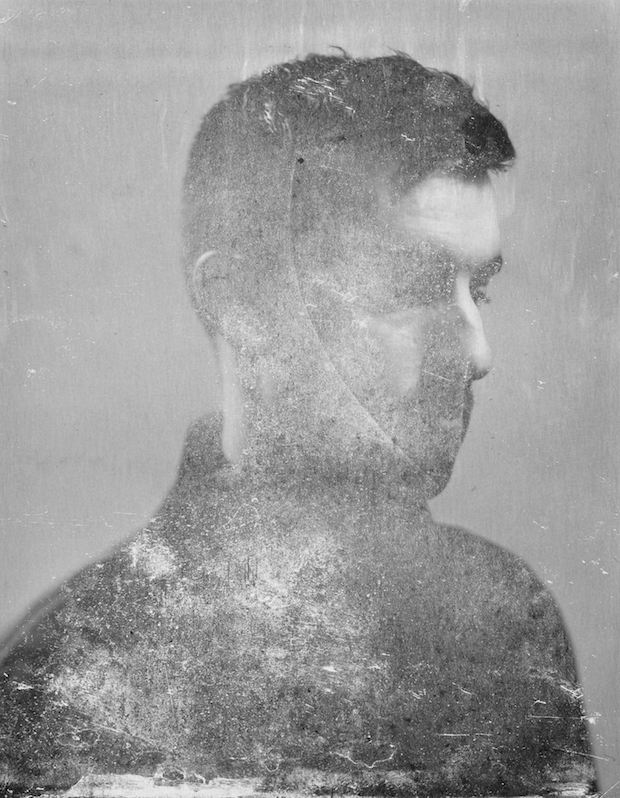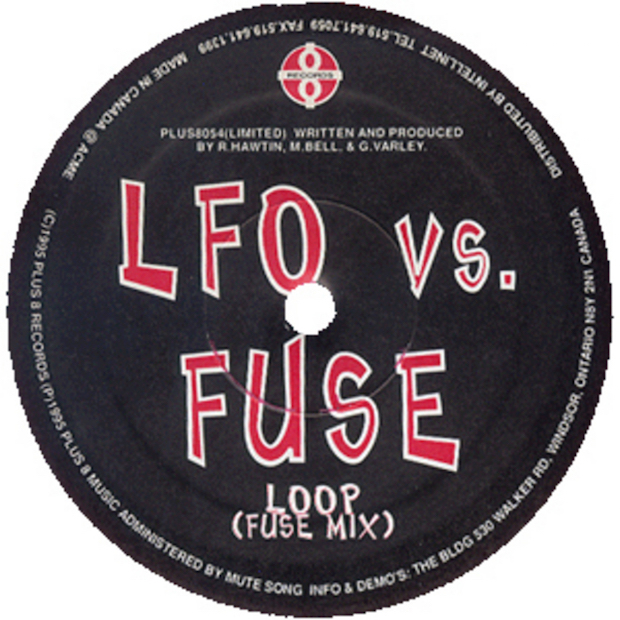 THE RECORD WE CAN ALL AGREE ON
F.U.S.E. vs LFO, "Loop" (Plus 8, 1995)
Everything good about house and techno distilled down into seven minutes of pure euphoria. This was one of the first records I ever bought and I remember going back to it a few years ago and being as blown away by it then as I was the first time I heard it in a record shop in the mid '90s. If you don't like this track then you probably don't really like music.
THE RECORD I MOST ASSOCIATE WITH MAKING CLAUSTROPHOBIA
Tangerine Dream, "Love on a Real Train" (Virgin, 1984)
Because the album was written in the space of only a few weeks I can quite clearly remember the stages I went through making it. A lot of the time I'd come home from the studio and lie on my bed listening to Tangerine Dream, which given the size of their catalogue could mean a lot of different things. I've gotten pretty deep into them and there's so much to discover. But this track—even though it's one of the most famous—is just a seminal piece of work. It didn't directly influence me on the album, but I listened to it a hell of a lot during that period.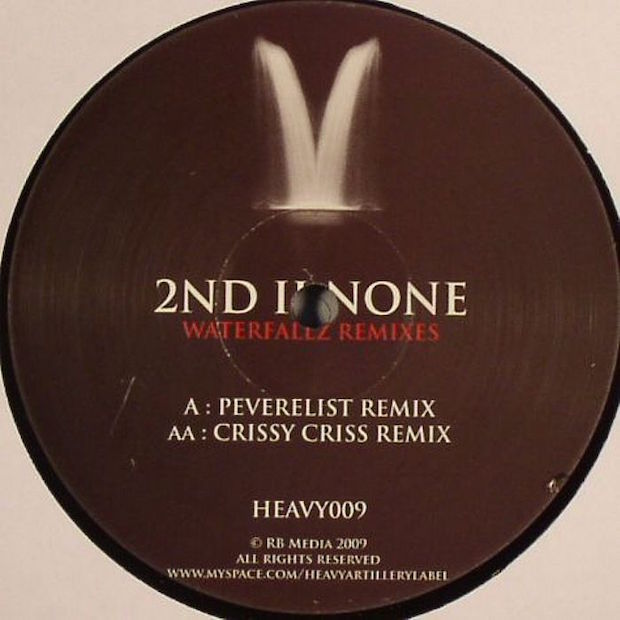 THE RECORD THAT REMINDS ME OF MY SUB:STANCE DAYS
2nd II None, "Waterfalls (Peverelist Remix)" (Heavy Artillery, 2009)
Appleblim was the first to play this tune I think, and it really summed up what he was doing as a DJ back then. It was also a really key SUB:STANCE record, and I certainly played it a lot there. It was possibly the epitome of the dubstep/techno crossover sound that didn't last too long but was a really exciting thing to be a part of while it lasted. Actually I think that music was the best thing that happened in the wider trajectory of dubstep, although I guess you could say I'm a bit biased on that.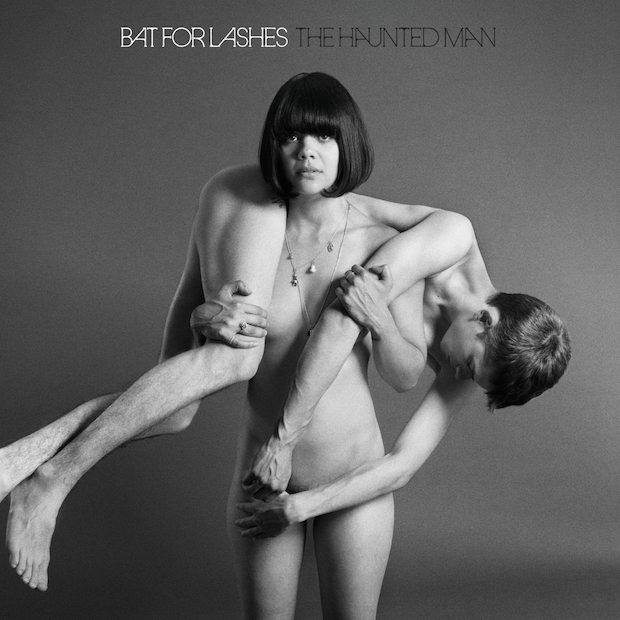 THE RECORD I RELY ON WHEN THINGS GET DARK
Bat For Lashes, The Haunted Man (Parlophone, 2012)
Definitely my favorite album of the past few years. I wasn't familiar with her work at all before I heard it but once I did I was absolutely hooked. It's an incredibly emotional piece of work both in the vocal performances and the lyrics but the instrumental side of it is amazing as well. It's certainly got me through a few difficult moments on tour over the past few years.
[youlist pid="PLlxVAExh_bYaSQvulXRaAzlh3XlAr_XYh" width="960″ height="540″]
Scuba tour dates:
6/13 Dortmund, Germany – Goethebunker
6/15 Ibiza, Spain – Amnesia
6/18 Barcelona, Spain – Sónar Festival
6/20 Barcelona, Spain – Fira Gran Via
6/26 Northern Ireland, UK – Thompsons
6/27 Amsterdam, Netherlands – Spaarnwoude (Deelplan Houtrak)
6/27 Berlin, Germany – Panorama Bar
6/28 Zr?e, Croatia – Hideout 2015
7/3 New York, NY – 50 Kent
7/4 Los Angeles, CA – Lot 613
7/7 Ibiza, Spain – Sankeys
7/10 West Wales, UK – Baskerville Hall
7/17 London, UK – Victoria Park
7/17 Leipzig, Germany – Ferropolis
7/24 South East, France – Bay of San Ciprianu
7/29 Corfu, Greece – Kerkyra
8/4 Ibiza, Spain – Sankeys
8/14 Ibiza, Spain – DC-10
8/15 London, YK – Fabric
8/29 Amsterdam, Netherlands – NDSM Docklands
9/7 Ibiza, Spain – Amnesia