While Łukasz Seliga and Marek Stuczyński are each known for their solo outlets—slg and Eltron, respectively—their joint Seltron 400 project is still establishing its brash take on electronic music with a series of EPs on MOST. The Warsaw imprint released the duo's Trans i Bas record last month. In the following exclusive, the Polish duo reveals their roots with a playlist that features everyone from Aphex Twin to the one 'electroclash' act we can all agree on….
APHEX TWIN – DIGERIDOO
Łukasz: I was mainly a guitar-loving kid in the early '90s, but seeing Aphex Twin on MTV hit me rather hard. Electronic music was to be treated with a healthy deal of suspicion, but this was clearly electronic AND it was clearly good. I didn't lay my hands on an actual Aphx Twin tape until later, but by then I was all sucked in.
RON TRENT – ALTERED STATES
Łukasz & Marek: This has always been THE all-time Ron Trent track for both of us, masterfully connecting the dots between house and techno, rave euphoria and contemplative bliss, roughness and subtlety. Listening back, it seems we did pay a tribute of sorts to its swinging style of drum programming on "Jest Nadzieja."
SWEET EXORCIST – TESTONE
Łukasz & Marek:
This track is emblematic of the early Warp catalogue, where the elements and styles of electronic/dance music—very much compartmentalised nowadays—would beautifully melt into one another. Misleadingly simple, this is still an amazing record—and it comes with a dope video.
THE PRODIGY – NO GOOD (START THE DANCE)
Łukasz & Marek: We were both exposed to the Experience album when it came out in 1992. ?ukasz saw "Everybody in the Place" on MTV, and Marek heard a copy of the tape from an older cousin of a schoolmate. It made a huge impact at the time. Super catchy, insanely energetic, and sounding very much unlike anything that could be heard by a kid in early '90s Poland, the album is still a winner—so much that we couldn't decide on any one track above the others. Instead, we opted for our favourite from Music For the Jilted Generation, The band could have just stopped recording after that album.
MEAT BEAT MANIFESTO – HELTER SKELTER
Łukasz: I'm is a native of Łódź, an industrial city that was very much in decline by the mid '90s. At the same time, it had its very own explosion of interest in techno, hardcore, industrial, and d'n'b. This tune reflects that mix and era in a unique way; it is the sound that was on on heavy rotation in the right places then, which often meant being simply playlisted on a club PC rather than actually played by a DJ.
DREXCIYA – LOST VESSEL
Łukasz: How can anyone make a list of inspirations without a Drexciya track? This is not their earliest or most influential work, coming out on Tresor at the turn of the century. One might even consider it forgettable, but it was very important at the time nevertheless, being the first Drexciya track that I ever heard. Needles to say, it got me hooked.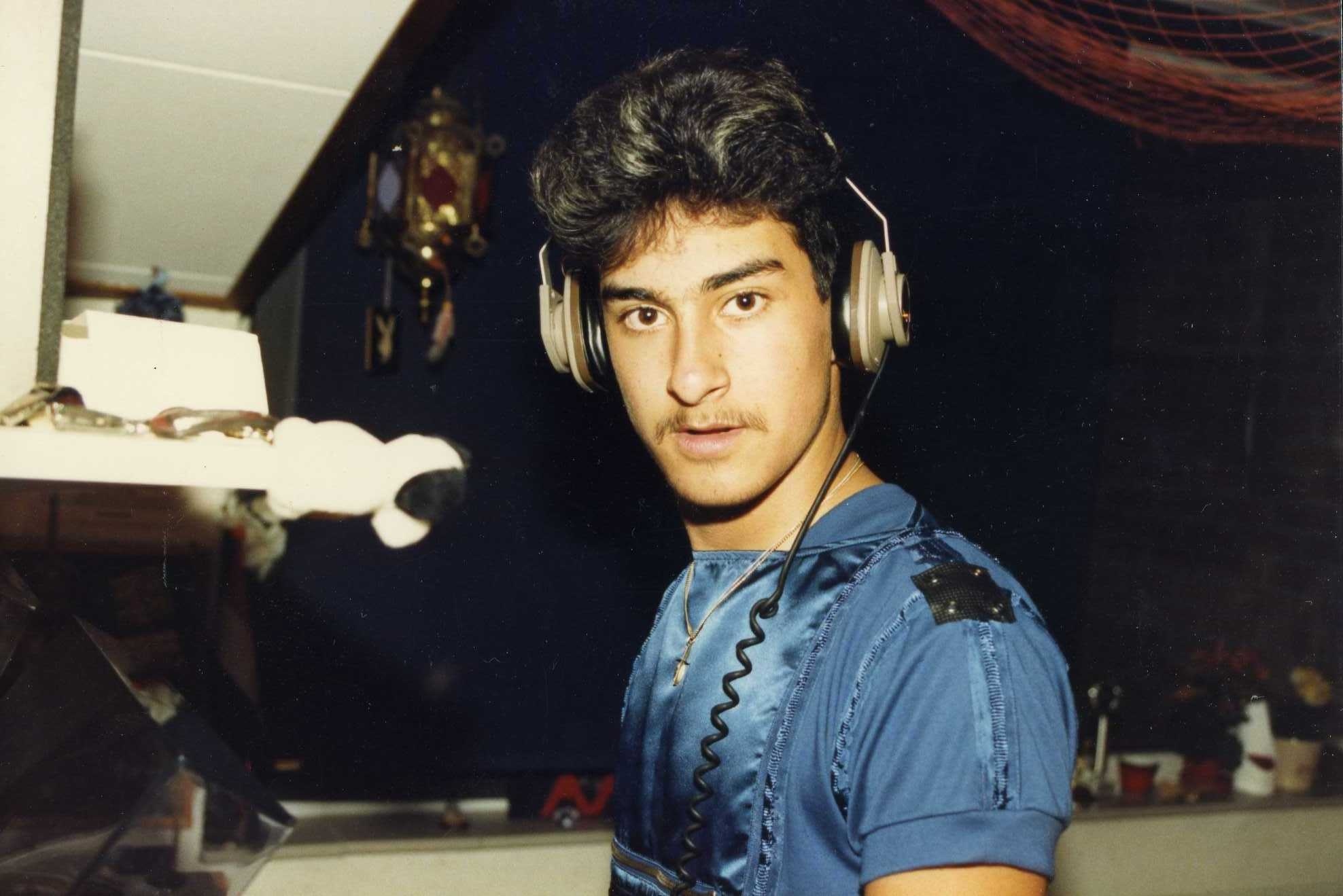 LEO ANIBALDI – ICE MAN
Marek: I first got introduced to the Italian techno sound by a friend (Valerio of Tiger & Woods) some 10 years ago. I had already been a fan of Italian dance music, having a soft spot for Italo disco and Afro/cosmic tracks, but this was something entirely new to me; the unique intensity of early records by the likes of Leo Anibaldi, Lory D and Marco Passarani really blew me away. This is the kind of Euro vibe that I never did much in my solo work, but wanted to have in Seltron 400.
ARMAND VAN HELDEN – WITCH DOKTOR (DARK AGES MIX)
Marek: I used to have a keenness for AVH even back in my teenage days, when I lived and breathed jazz and soul, and straight-up electronic/dance music was not on my radar that much. I have had even more keenness for him since. His earlier records, in particular, and this track (seminal as it is in a number of ways) is a perfect example of his rougher style. As comfortable in a ballroom as it is in a rave, it is the kind of house sound that informs Seltron 400.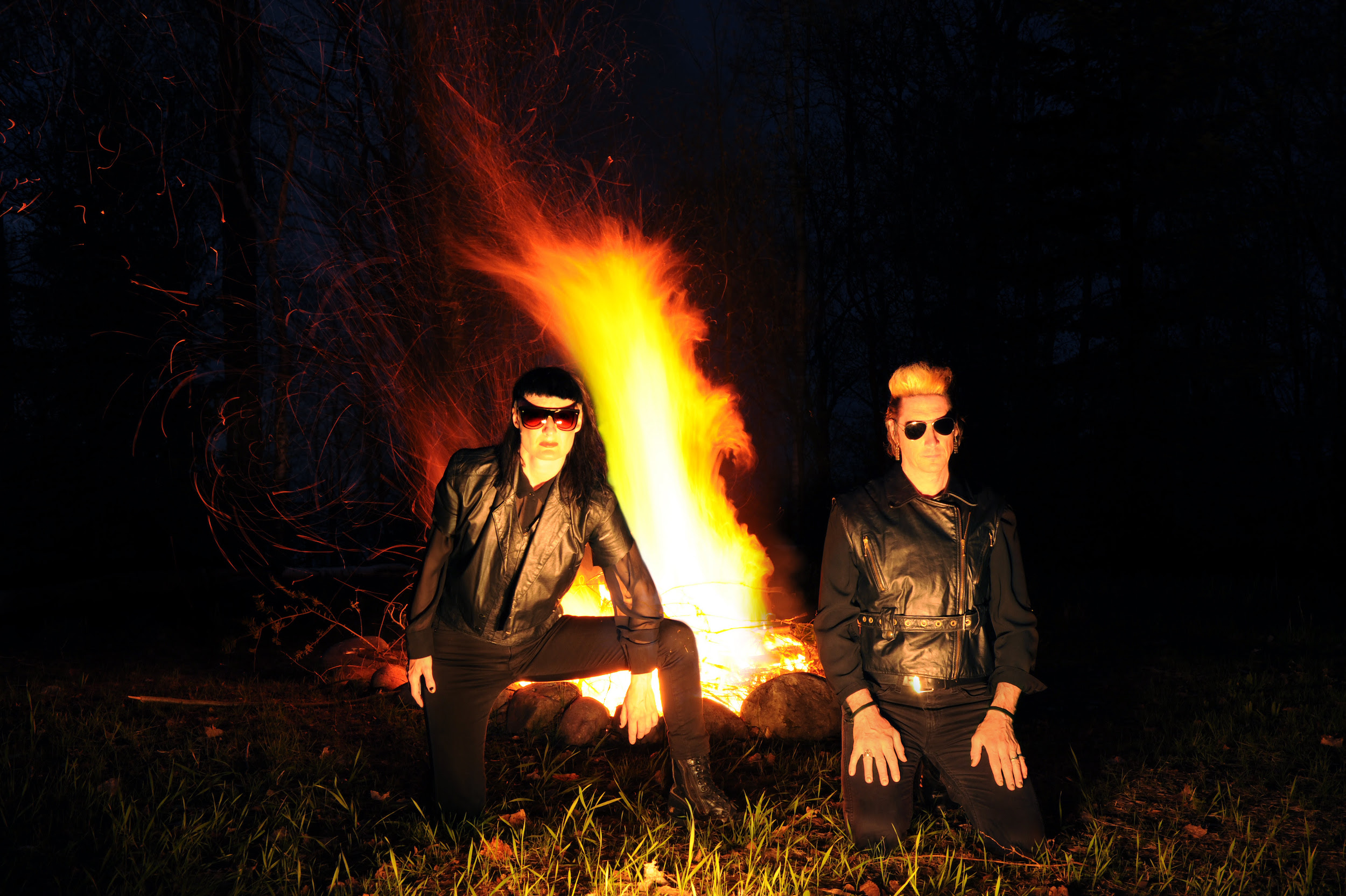 ADULT. – HAND TO PHONE (CARL CRAIG REMIX)
Łukasz & Marek: At the turn of the century the world went on an electro-clash craze. The music was eagerly adopted in both ?ód? and Kraków (where Marek was living at the time), to the point where the term 'electro' was used by many to refer to pretty much any kind of dance music. Having both reached an age when going out is almost mandatory, we were both exposed to high doses of the sound (not to mention poppers), and flashbacks from the era have become an important source of inspiration for Seltron 400.
BAM BAM – WHERE'S YOUR CHILD? (DJ RUSH REMIX)
Łukasz & Marek: The music coming out from Chicago has always been one of the biggest influences for both of us, and so it is only natural that this influence would permeate our joint project as well. Here is a great example of a collaboration by two of Windy City's greats—a tough as nails take on an acid classic, now classic in its own right.