A few months back, we revealed Adam Bryanbaum Wiltzie's latest side project: Travels in Constants Vol 24, a solo EP released as part of a special Temporary Residence Ltd. series. Here's what we didn't realize about the record: it was cut with the Budapest Art Orchestra last July, right after he finished working on the first Stars of the Lid album since 2007's And Their Refinement of the Decline. The last time we heard rumblings of that record was in 2013, when an Instagram photo surfaced of Ben Frost setting up some amps for a Stars of the Lid session at Reykjavik's Greenhouse Studios. Here's what it looked like: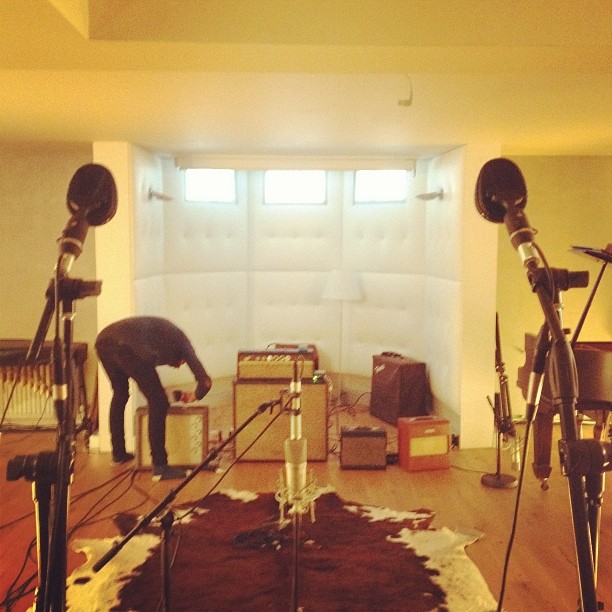 In a press release, Wiltzie described last year's Hungary recordings as follows: "After all these years of composing music, it has taken recording with this orchestra down in lovely Budapest to make me realize that no matter what I do I am hardwired for sleepy tunes, sad faces, and sullen memories."
Indeed, and while there's no official release date for Stars of the Lid's return—it's "still slowly being recorded"—the duo will be performing with the Kensington Ensemble at Toronto's very first Unsound Festival this Friday, right in between Lustmord and Robert Henke. Check out a trailer for the two-night event below, along with a streaming version of Wiltzie's new record. A teaser for SOTL's Unsound set is also available on their Facebook page.