Photo JIMMY FONTAINE
"Within our lifetime, we're seeing the downside of industrial progress," Death Index co-founder Marco Rapisarda said in a recent interview. "Our earth is destroyed. Our seas are being emptied."
Welcome to the fall of man, then, one of the driving forces behind the duo's self-titled debut, a roughly hewn punk record splashed with acid-splashed synth lines, corroded power chords, and the bruised croon of Merchandise frontman Carson Cox. Due out this Friday on Deathwish, it's unveiled in full below, right alongside an exclusive track-by-track commentary that explains why Death Index's music is uncomfortably numb…

"FAST MONEY KILL"
Carson Cox: In the wake of recent events regarding massive price hikes on widely needed pharmaceutical drugs it seems more and more obvious that, in the United States, big medicine is only interested in preserving death not life.
"DREAM MACHINE"
Marco Rapisarda: I always wanted to write a sort of mid-tempo ballad, like the ones that old Boston bands (SSD, F.U.'S, DYS) wrote. I gave some directions to Carson regarding where I want him to sing, and he did the total opposite.
Carson: You can choose to live in your dreams or reality. At some point both are really the same. Within our reality there's infinite ones. Anyone who says they are in control or know whats going on is on some level a liar.
"THE MEAL"
Carson: Everything from public schooling to the food you eat is a step in a process being institutionalized.
"FUORI CONTROLLO"
Carson: Friendships based on punk circles and art scenes have a shelf life of two to three years. Music scenes are shallow.
"FUP"
Marco: If only Infest and Siege decided to move to Seattle in the '90s and start a new project together. Carson wrote lyrics and recorded the music at 10 a.m., right after he came back from his first intense Berghain experience in Berlin.
Carson: Yeah, I got incredibly fucked up and went on a spiritual techno journey. One of the most fun and darkest nights in Berlin.
"LITTLE 'N' PRETTY"
Marco: I wrote this while I was listening to The Stooges and Discharge.
Carson: This is a song about devouring people for your own pleasure.
"LOST BODIES"
Marco: This is the only track that was written, recorded, and mixed in Berlin, July 2014, at 4 a.m. Weed and Cabaret Voltaire.
Carson: Inspired in a way by T.S. Eliot's "The Hollow Men."
"WE'VE GOT A NUMBER"
Marco: It was supposed to be a total fast track, but while I was recording the guitars, Maurizio Baggio (our producer) started to jam behind the drums, playing that groovy beat.
Carson: Whether you watch the news or just take a leisurely stroll down the street, it's pretty obvious our way of life is in its last hours. The cities and provinces are in unprecedented decay. Everything about the present is unsustainable. The American Dream is a cartoon of reality. It's a lie everyone keeps to themselves. The countdown is inevitable. The earth is going to change with or without our consent. How humanity thinks it will continue is a joke. We got a number.
"JFK"
Marco: Sometimes guitar feedbacks are better than guitar riffs.
Carson: Mafioso.
"PATTO CON DIO"
Carson: There is very little spirit left in people. It's being weeded out. Logic is a dead end in matters of the heart. There are some victories that can only be achieved through violence and blind faith. People are plastic and it's only getting more static. This year don't expect to make any new friends or to hear any good news.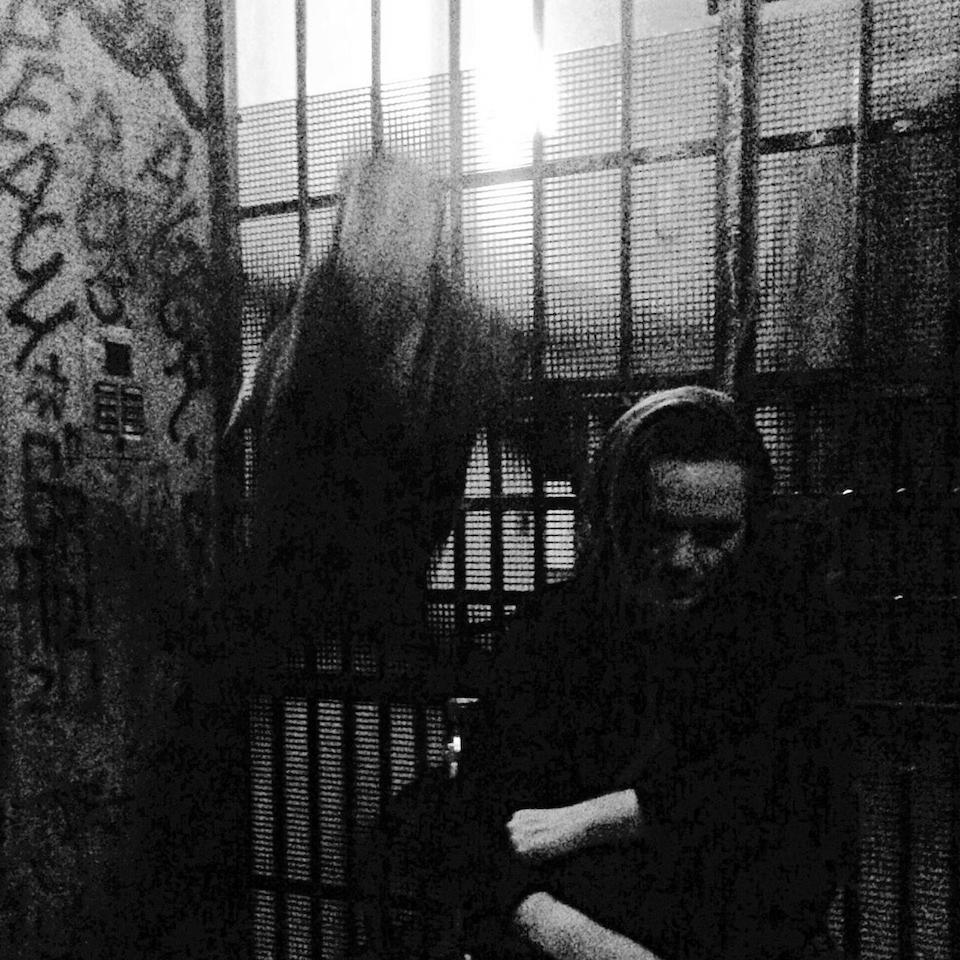 Death Index tour dates:
4/21 New York, NY – Cake Shop
4/22 Easthampton, MA – Flywheel
4/23 Montreal, QC – La Vitrola
4/24 Toronto, ON – Void / Faith
4/26 Chicago, IL – 2040
4/27 St Louis, MO – Blank Space
4/28 Memphis, TN – Murphy's
4/29 Atlanta, GA – Atlanta Mess Around
4/30 Raleigh, NC – Ruby Deluxe
5/1 Richmond, VA – Strange Matter
5/2 Washington, DC – Cafe Saint-Ex
5/3 Philadelphia, PA – Vox Populi
5/4 Brooklyn, NY – St Vitus
5/12 Turin, IT – Astoria
5/13 Marina Di Ravenna, IT – Hanna Bi
5/14 Venice, IT – Ve Hc Fest
5/15 Milan, IT – Ligera
5/17 Antwerp, BE – Music City
5/18 Norwich, UK – The Owl Sanctuary
5/19 Leeds, UK – Temple Of The Boom
5/20 London, UK – DIY Space
5/22 Hamburg, DE – Hafenklang
5/23 Copenaghen, DK – Underwerket
5/24 Berlin, DE – Tiefgrund
5/27 Wien, AU – Venster99
5/28 Zagreb, CR – Mochvara