Photography ANDY J. SCOTT
Like the other great footwork debuts that dropped before it—from Jlin to the dearly missed DJ Rashad—there's a lot going on throughout DJ Taye's Still Trippin' LP. And yet it still sounds incredibly focused, dialing in Taye's pristine drum programming and vapor-trailed vocals alongside other members of the Teklife crew and such welcome guests as Chuck Inglish, Odile Myrtil, UNIIQU3, and shredder extraordinaire Fabi Reyna.
"When Rashad passed away," explains Taye, "I felt inspired to continue evolving the music that I loved so much coming up in this world. So, I had to do something… make something brand new."
Explore it all below, along with the producer/MC's own track-by-track commentary and some other selections from his back catalogue….

"2094"
Describes a distant future—what I think [footwork] would sound like if I was 100 years old. I vision sonic CD when I hear this; it's like past, present and future here.
"TRIPPIN'"
First made this in NYC, the summer of 2015. Lost the project when my computer was stolen in Detroit. Remade it in spring 2016, and revamped it in full with verses, in fall 2017. Arcade psychedelic experience. Tells a story of what people think enlightenment Is, and how I've come to use what I know and what I've seen, assessing It vocally.
"NEED IT (FEAT. DJ MANNY)"
Instant flames. Manny started this track. We were in a two story recording studio and I jumped from the top of the ladder straight to the chair of the MPC as soon as I heard him chopping that break with that vocal.
"SMOKEOUT (FEAT. DJ LUCKY)"
Everything happens for a reason. Without some hardships, certain things wouldn't have ever come to light.
I made this beat in LA—just a smokey vibe in the studio. This Ableton project was always called "66 Music." The synth in the beat speaks spiritual tones in my eyes. I wrote this song when I was on my flight back to Chicago from Istanbul, after being trapped there for three days with a ripped passport, while on the way to Croatia to play the Outlook festival with Kode9, Spinn, and the gang. I still wish I could get in the same 'back against the wall' headspace I was in to write another jam like this. Lucky loved this song and supported the demo so much I asked him to be on It.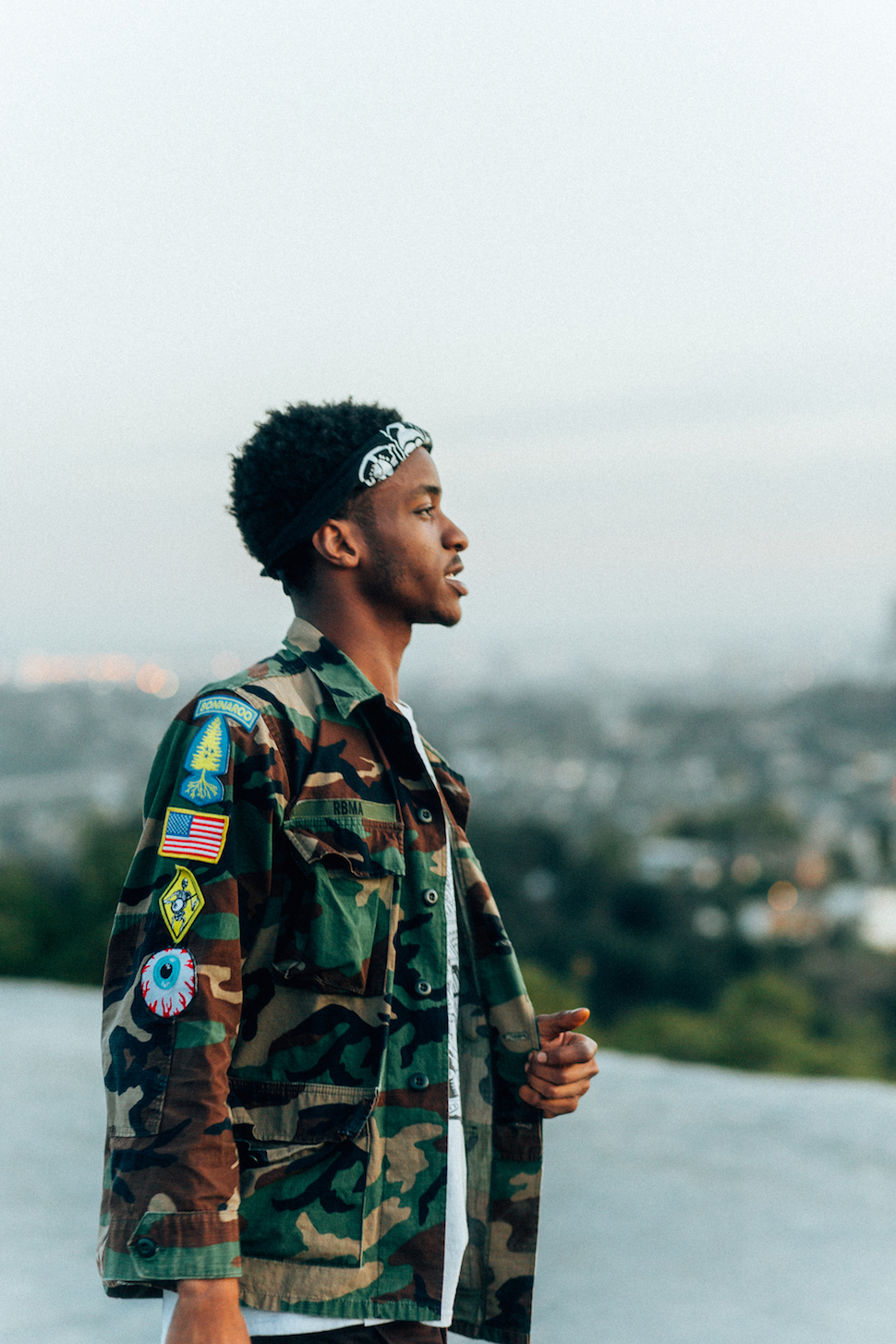 "SAME SOUND (FEAT. ODILE MYRTIL)"
Met Odile in Montreal at the RBMA Festival. Paypal linked us; she showed me some of her tracks after the festival, and I told her I'd send her some beats to record to. She recorded to one of my beats that end up getting scrapped and I built this beat around what she sent me.
"9090"
This is probably the earliest recording on the album. It was recorded on a mini keyboard; I was just finding sounds and making my own progressions.
"ANOTHA 4 (FEAT. DJ MANNY)"
Started this song on my birthday, 7/24/2016. Finished recording it on my 23rd birthday, 7/24/2017.

"BONFIRE (FEAT. DJ PAYPAL)"
PayPal and I developed this lo-fi, nostalgic footwork feel. If you listen to the vocoder and drum programming—along with the chops and tuning of a sample—it can be compared to our other collaborations, such as "On A Cloud" (also featuring Nangdo) from [Paypal's] double EP Sold Out.
"THE MATRIXX (FEAT. DJ MANNY)"
There were really no words said when Manny and I made this. Just straight work. All I can say about this track is it was one and done. This is that one recording.
"GET IT JUKIN' (FEAT. CHUCK INGLISH)"
Started this song just sampling an old Cool Kids acapella, and DJ Izzo thought it would be good to connect me with Chuck and get him to do something new over the beat.
"POP, DROP (FEAT. DJ PAYPAL)"
Paypal was over to play some American shows, and just as I always go to Europe and spend extra time in Berlin working on music, he spends extra time in Chicago working on music. This was the summer of 2016; we were talking about juke classics. I always had Lil Wish and DJ Nephet's "Pop, Drop" in my head, as everyone in the city knows it from the radio. I eventually recorded the vocals myself. It's a trip into a more acidic footwork world we tap into a lot.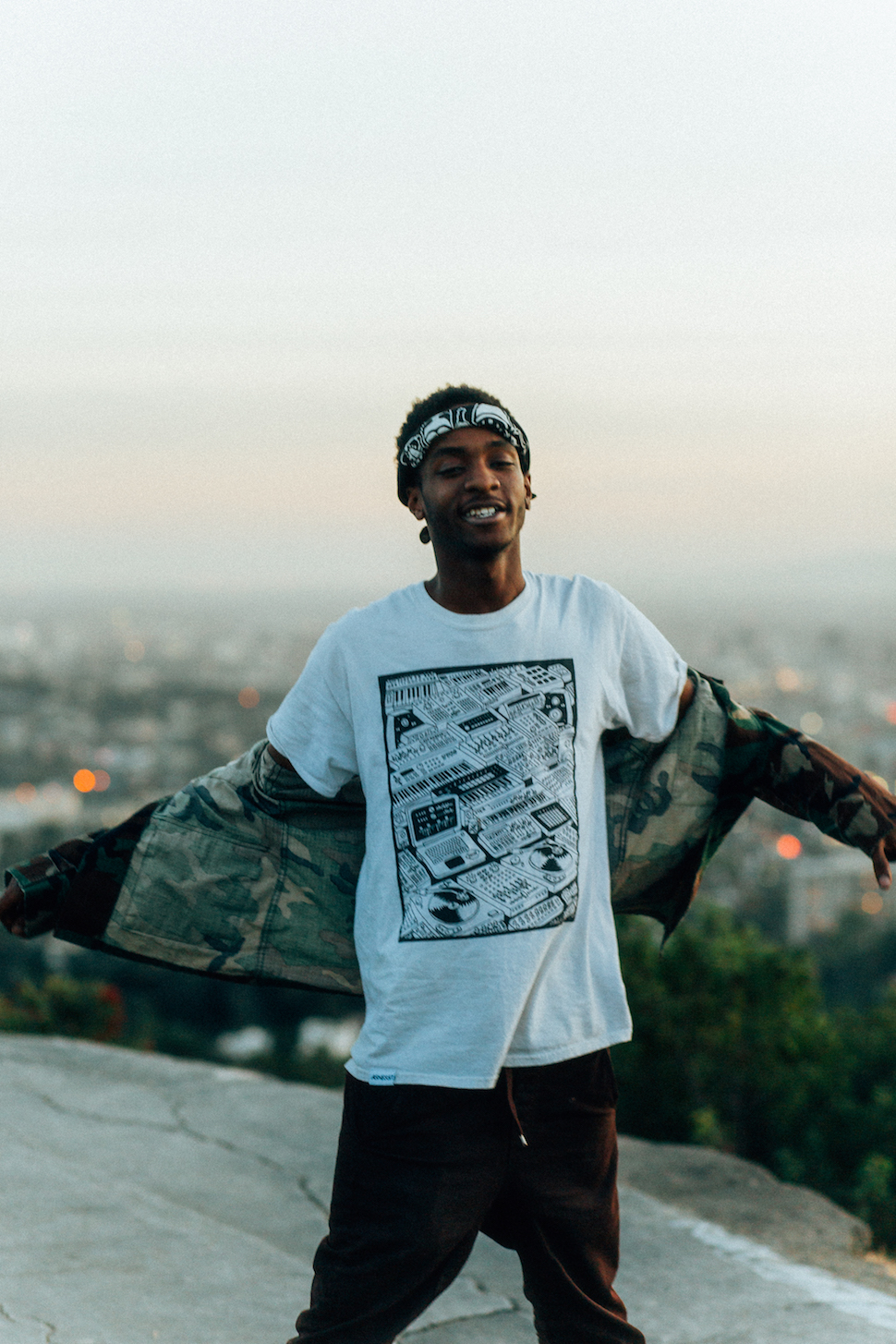 "GIMME SOME MO' (FEAT. UNIIQU3)"
Finally got to have a session with Cherise in Los Angeles at the recording studio Taso and a couple other friends had rented out. It was a rehearsal studio on the northern edge of the city. It was November and we had made three beats one day. We had just freestyled over this one and came up with a clear message.; we wanna get people up and get them dancing. Chicago or the Jersey way, just get up!
"TRUU (FEAT. DJ PAYPAL)"
Made in the same day as "Pop, Drop." Same vibe.
"CLOSER"
An ode to a more classic sample-driven footwork style. Tracks like this sound like they're from 2009. And I like them the most to footwork to myself.
"I'M TRIPPIN'"
Same day as "Pop, Drop," and "Truu." Made this in five minutes tops, with Jalen of the footwork crew Takeova Gang. I asked him to say "I'm trippin'," but the trippy part is, we're both saying the vocals—just different words.
"I DON'T KNOW (FEAT. FABI REYNA)"
Met Fabi at Red Bull Bass Camp at Bonnaroo 2016. She was creating instrumentals in her studio and I was in mine making chords and beats, coming with a bunch of demos really fast.
Our first words were "I'm just waiting on you!" And then we just got in the studio at 5 in the morning and came up with this after she harmonized some riffs over my chords. It just went together really organically. Syd of the Internet came to do a guest lecture in place of Scarface. Fabi asked her to come hear and maybe even jump on a song we had in the works. Matt Martians heard it and said it sounded nice. By the time they had got done performing, Syd actually found Fabi and asked, "What's up with the studio session?!" But all the studios were full when we had the opportunity to work!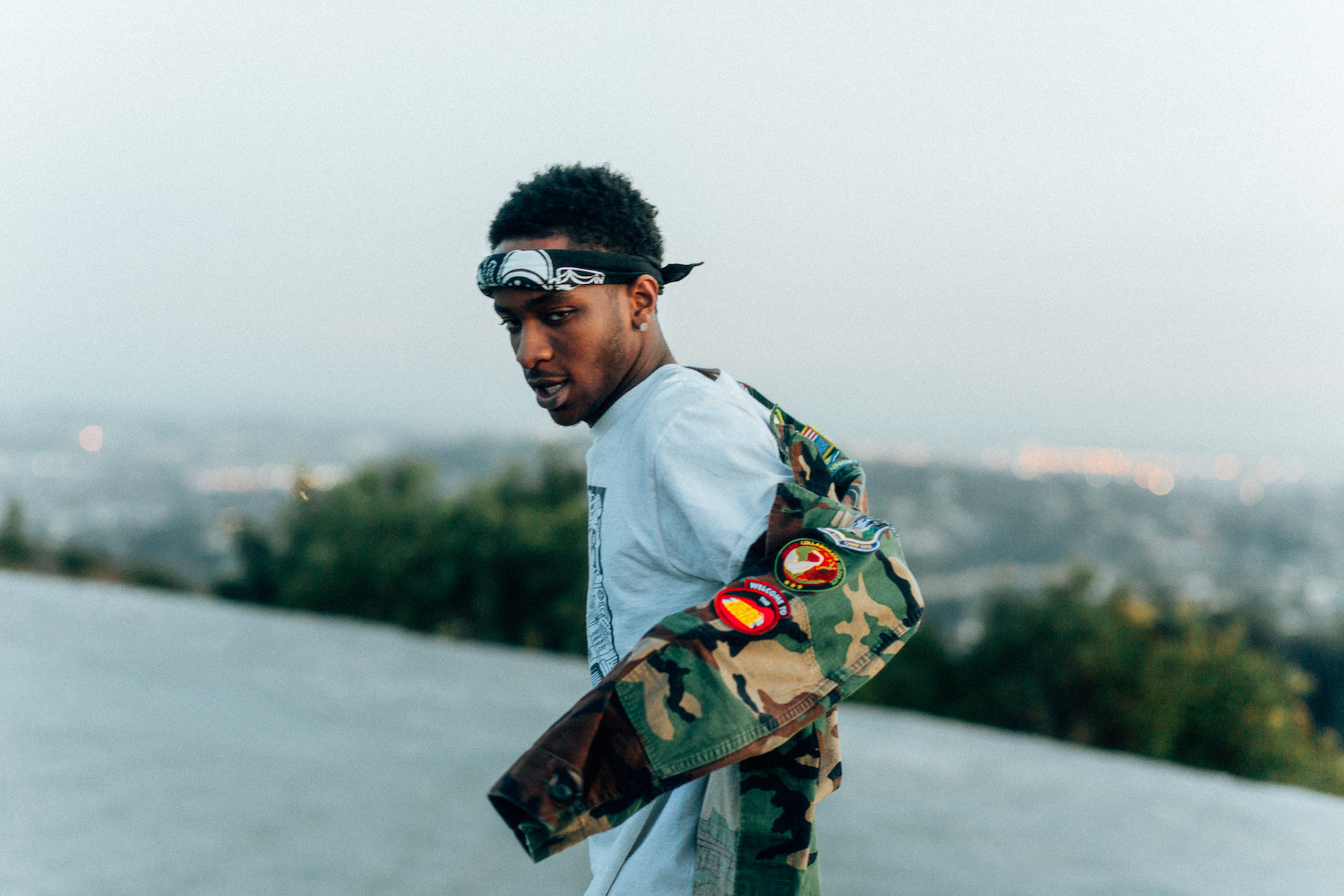 FURTHER LISTENING