Aside from a South Korean reissue five years ago, Leon Nahat's first and last proper Ilian LP was all but lost for the past three decades. All thanks to a little Nashville label called Album World; as it turns out, they weren't interested in releasing Nahat's music so much as creating a tax dodge situation.
When it the DOA status of Love Me Crazy became abundantly clear, Nahat shifted gears completely, making quite a bit of money with a water systems business and a growing side gig selling rare coins to rich people. According to a press release, he then "got caught up in a multi-million dollar deal with shady characters, got ripped off, and had to quit the business."
This is the rest of his story—the part involving the long-lost LP Anthology Recordings is bringing back to life this Friday…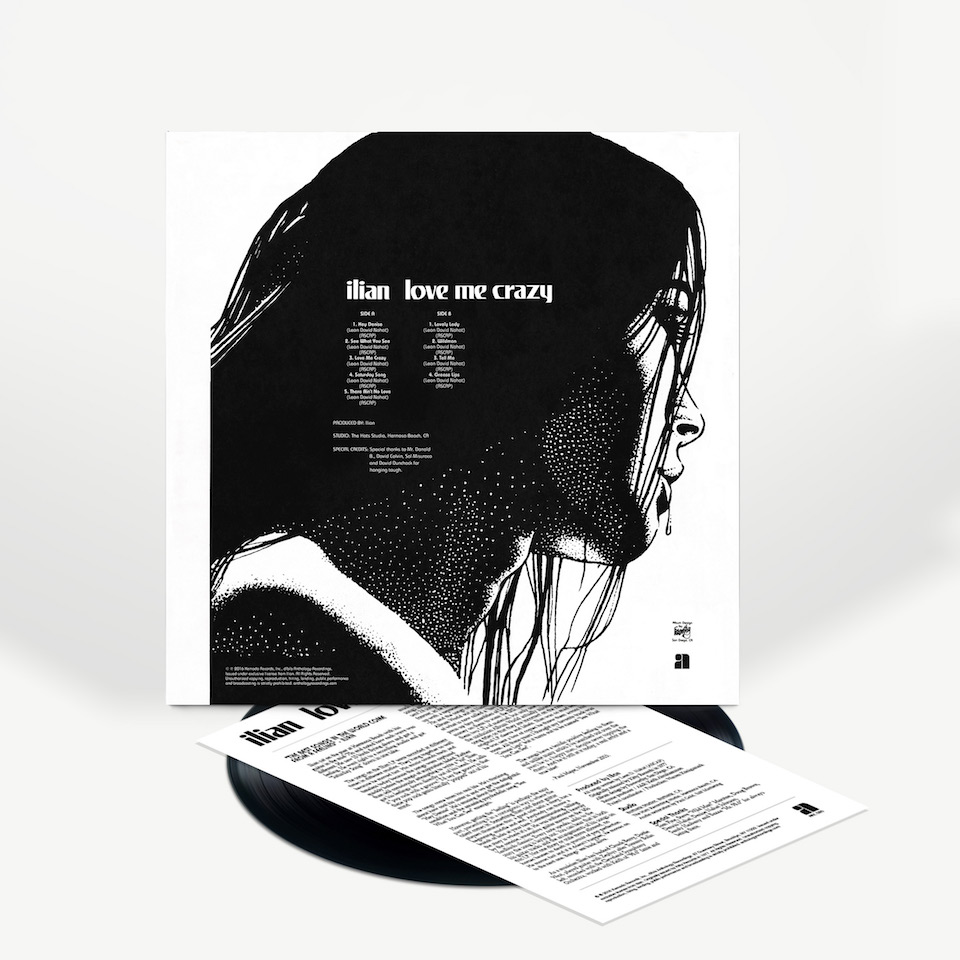 "HEY DENISE"
As us all at one time or another have love troubles, and looking out for a little sister, what better way than to write a song saying I'll be there to help ya. And don't go jumping for a kid named "Slappy" (STRONG metaphor).
"SEE WHAT YOU SEE"
All of us are torn between what we have been taught in school as the way we should be in life and what our gut feels like doing. You can't look back to see just what went wrong; your education may just be false deception. The mirror on the wall is eight miles tall.
"LOVE ME CRAZY"
Randy California, guitarist from Spirit, turned me onto the octave guitar Blue Box at the Comeback Inn, in Venice, CA. I used it on this track, writing about a very devoted woman who was always there for me. "As life passes by seems funny, hey now honey. You're there when I don't even try. Say baby, love me crazy. That's how I know you're mine."
"SATURDAY SONG"
A struggle of peace and anarchy in the world. How there's such peace in the waves of the ocean, and yet the world is full of bitterness and suffering. Does the Lord still feel peace in the open sound? Will he relieve the pain of tired battle ground?
"THERE AIN'T NO LOVE"
A somber moment of realization that people aren't as close to you as they pretend to be. That the times when you need them are answered by "I'll help you tomorrow, or the beginning of the week." GEE, THANKS.
"LOVELY LADY"
Written about the same lady from "Love Me Crazy". "All the while you're here, there's love you can't hide. Happenings that change my life, happenings that make it right."
"WILD MAN"
Strong feeling about the thought of losing that lady. Although an instrumental, with a jazzy groove, the lyric would have been "Baby what can I do. Baby I'm losing you." A driving emotional tune with the musical power inspired by a dear friend and bassist "Wild Man" Marston, who now writes music for Transformers (™) and Spongebob (™) and has recently won an Emmy award.
"TELL ME"
Guess who the song was written for? Yep—same girl. I may as well tell you her name; it was my first wife Jet. "If you're rolling on a western plain…. She's true as an orange blossom breeze…. I know no one could ever take my place." (Wishful thinking; oh well.)
Grease Lips"
Just feeling a little soulful groove from Detroit, where I grew up. Can't forget your roots!