A couple things about Kompozyt: the Poland-born, London-based producers released their dub-inflected debut (Synchronicity) on Trees Will Remain earlier this year. And while its hints of heady trip-hop and left-field techno make for a perfect early morning listen, this month's Hidden Force 7" ups the ante on its title track with a welcome appearance from the peerless Lee "Scratch" Perry.
Check it all out down below, along with a little background from the Zuralski brothers….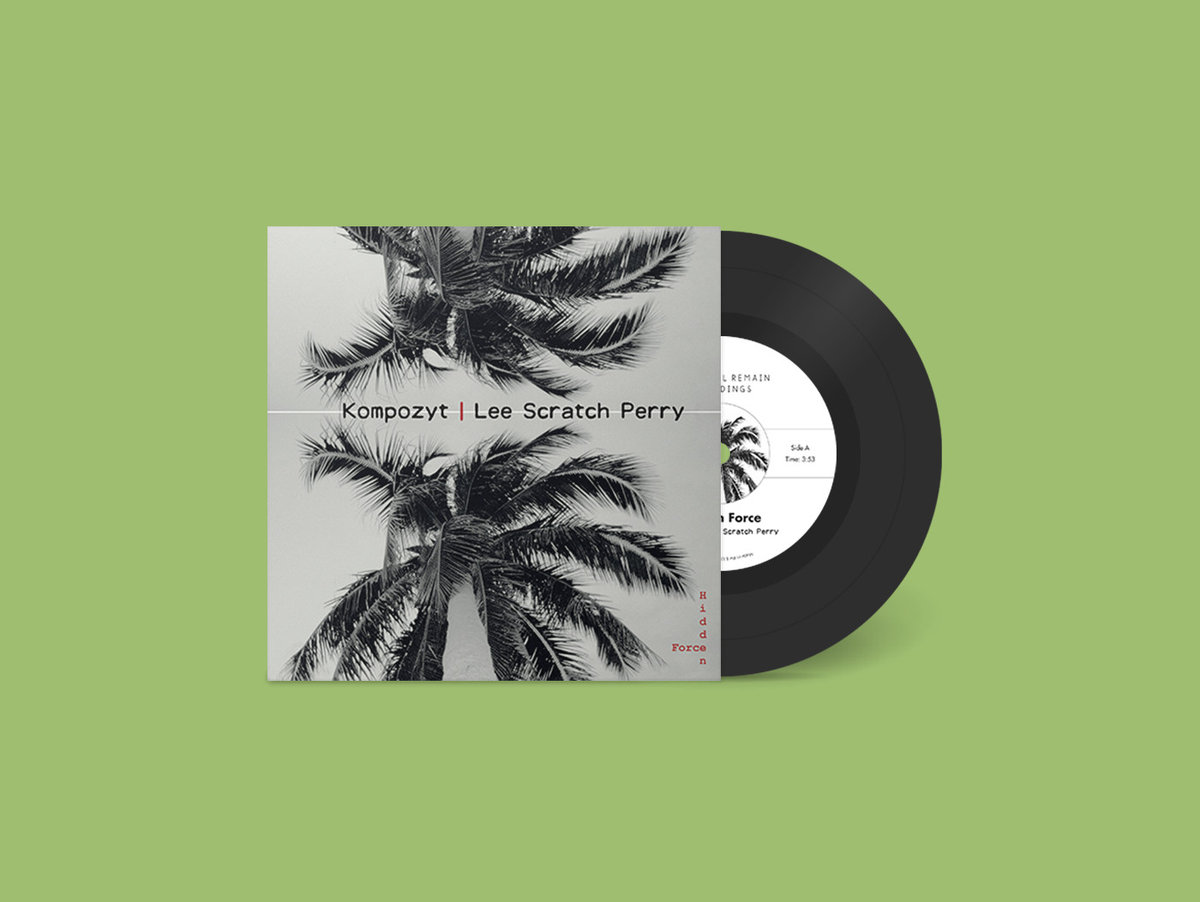 It's the 26th of March 2018. Lee "Scratch" Perry just wrapped up his performance following a screening of a new documentary about his Dark Ark days called 'Lee Scratch Perry's Visions of Paradise'. Koko is filled with fans of all ages, from front row hippie girls to men in suits on dates and rastas swaying right by. The crowd is as eclectic as it gets in London. And they all love Perry; his electric, fun performance feels like attending a Caribbean wedding.

Scratch's tour manager is calling our mobile. "Meet Scratch five minutes after the finish."

Scratch disappears quickly after a compulsory encore. We go from one bouncer to the next and finally see the tour manager and then end up in the musicians' lounge at the back of the venue. Perry's visibly chilled—more subdued than his usual prophetic persona on stage. He seems confident and happy with how the gig turned out.

We get to speak to him for a while. We talk about the collaboration we've just done with him. Wind back two months…. Scratch is touring the U.S. We are in London, having just finished recording a track called "Hidden Force". We feel it needs a certain something and that certain something is Scratch's voice. He's the only person we can think of that would fit the track, the only person that can elevate it to something more than the sum of its parts. Well, it might be a shot in the dark to email him out of the blue, but we're doing it. And he agrees to a collaboration. Good times. He says he'll be in the studio near Chicago in two days. We send him our track; he comes back with his own special blend of dub poetry. Now it's time to do some edits and process his vocals. The rest is history.