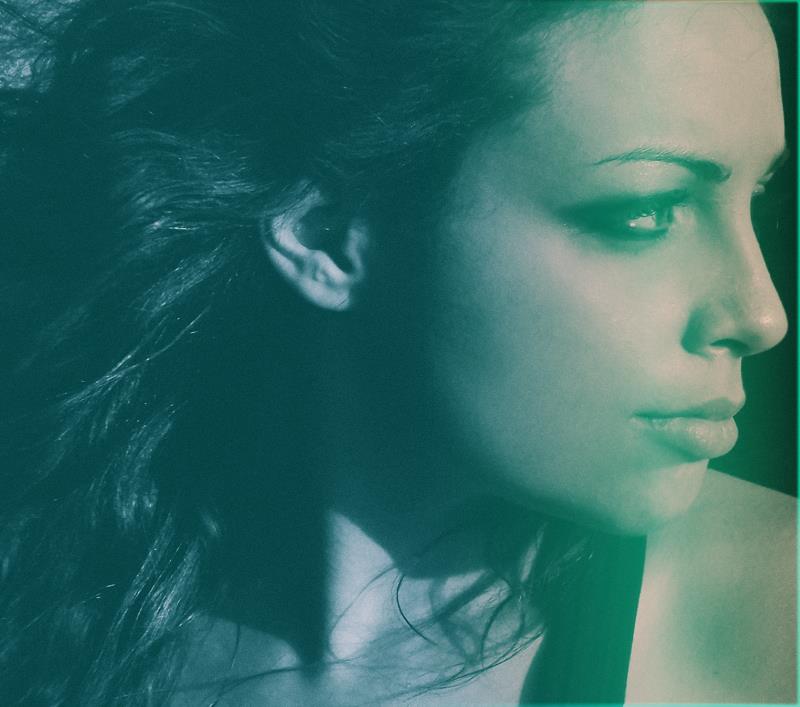 Fresh off its Album of the Week nod over at Rough Trade, we're psyched to present the exclusive stream for Breathless. Yet another synth-laced nocturnal transmission from Mannequin Records–Italy's leading purveyor of cold/minimal/dark-wave music–it shines a shaky spotlight on Mushy, who's spent the past decade stepping out of the shadows and into the pale moonlight. So while her experimental spirit remains in full relief throughout the record, the singer/producer's pop instincts have been sharpened and refined with the help of A.R. Kane. That'd be the 4AD alums critic Jason Ankeny once called "arguably the most criminally under-recognized band of their era…with the roots of everything from shoegazing to trip-hop to ambient dub–even those of post-rock–lying in their dreamy, oceanic sound."
Feel the waves unfold below, alongside Mushy's full breakdown…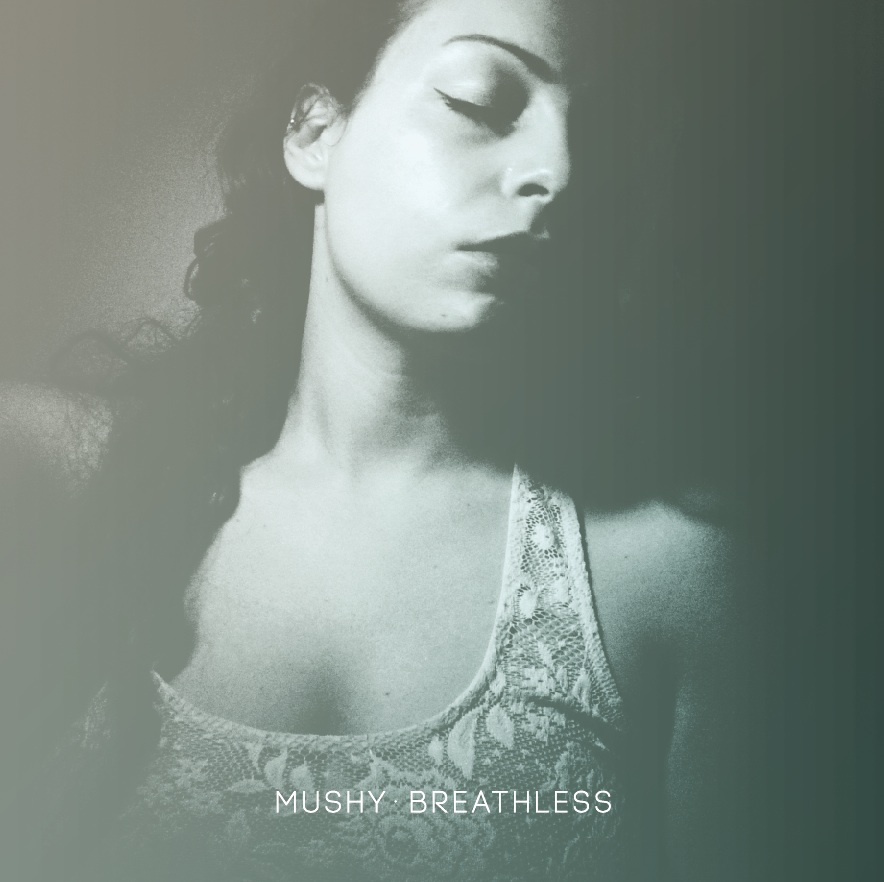 "To Be Lost"
Wish to get lost. It was the ending of summer at sunset, a nice breeze on my skin and full of good vibes. My only wish was melting with everything I got around me, being part of all. Kick drum beating like an heartbeat for all time with softly strings like whispering you and so on everything explode so loud, 'til getting breathless.
"Dreams"
Unconsciousness, with its mad rules, can manipulate our reality. We dream every night. Sometimes we remember them; sometimes we forget them. They got a great and strange magnetism. I'm enchanted by that and I've tried to reverse this idea. What would happen if our dreams could forget us? They can be so strong getting the power to move away from you as a character with a conscience; at the end they will forget you, and you won't exist anymore.
"Scratch My Skin"
Our mind is our killer. I was thinking about sufferers of panic attacks whom feel, during that short time, a fear or sense of dying–an experience like a flashing vision. These feelings can bring you down and you try to escape to a safe place you cannot reach. The soul needs to escape from the body.
"My Life So Far"
Strictly confidential. A melancholic reflection about my life so far–how I lived the experiences and the people I met, about what I've found and I've lost. Life is a continuous cycle and the most important thing is consciously taking part in it if we want to live.
"Night Dress"
Nocturnal illusion for a love song. I've tried to evocate a catchy sound for the night. It's the perfect time for sighing desires and seducing someone who holds your heart. A slow dance under sky, like a seduction ritual for a soft revenge, but everything turn into an illusion, because you cannot be safe from love.
"Let Me Go"
Every day is a fragile one. This song is dedicated to a friend who I've lost contact with over the years. One of the most sensitive and fragile persons I ever met; everything could move him. He's as pure as a child and I loved that, so I strongly keep in my mind his innocence.
"Rocks and Bones"
The last love lost. I followed a strange concept for this song, which is linked to two lovers and cannibals. I focused my image on a girl; she has just seen his boyfriend eaten and she knows she's going to end in the same way. In that time she starts to think about that. She has no home, no love, and no future, and she only knows that she will turn into bones 'til coming back to ash.
"I Don't Care"
The past cannot reach me. This song talk about daily heaviness and day by day you can fall down into a limbo, completely lobotomized, but at the end there's a helpful message. You can fight against that, even if the pain is still hiding inside of you.
"Black Forest"
Lightness of being cruel. Nature is the god, ruled by invisible sadist laws. I thought about how nature is reacting to our destruction of it. It's like an evil beast watching you, holding you, feeding you and then erasing every trace. So I thought about black forest like its womb, where there's life and death and where nature's violence is pure.
"All Is Found, All Is Lost"
The only instrumental track on this album. I consider it as my most emotional part. It's a one night improvisation. I was alone at home with my synths and I started to play in exploration of my feelings.