When Richard Luke lost his voice a little over a year ago, the composer didn't stop creating music. He merely doubled down on a striking instrumental sound and brought Scottish Chamber Orchestra violinist Amira Bedrush-McDonald on board to meet his melancholic piano melodies halfway out there in the experimental/classical ether.
Check out Voz (1631 Recordings) a couple days early below, along with a commentary about the duo's creative process….

"GOODBYES"
Richard Luke: I starting this album on a trip to Portugal, in a place called Góis, where they run a writing residency. I was staying in an old school building with a bunch of others, sharing a small living space and a large hall where I had some basic recording gear. The day I started on this track, a French girl was leaving to return home. I got the idea that sometimes life is like a carousel of goodbyes, which I guess could also be a carousel of hellos depending how you look at it. There's a deep, nostalgic piano tone in this track that repeats again and again.
"WASHING DAY"
Richard: I was trying to keep up a routine of writing at least one thing per day in Portugal. This one happened to be done on the day everyone decided to do their washing. There was a sort of purging, redemptive feeling around that helped provide the atmosphere in this track.
"BEACHCOMBING"
Amira Bedrush-McDonald: The first time we sat down together—with just a piano, violin, microphones, and coffee—was in Rick's living room. After layering up some violins in the main section, we improvised the rest of the track almost in one take. Rick assured me he enjoyed the sound of bow changes, hesitation between notes, and new colours from spontaneity. It was a completely different way of working than I'm used to and perhaps even a learning curve in life—to enjoy the journey, and the natural imperfections and little surprises along the way.
"WILDFIRE"
Richard: Portugal experienced their worst wildfires in 50 years over the summer of 2017. We could see aerial firefighter planes dropping payloads of water from the sky and circling around. The person next door was frantically chopping trees down around his house to prevent the fire from jumping to his house. (You can just about hear him at the end of the track with his chainsaw alongside the church bells.) Fortunately, it never got that close but this track is trying to portray a relentless, impending feeling—a fear of something rolling along with its own momentum.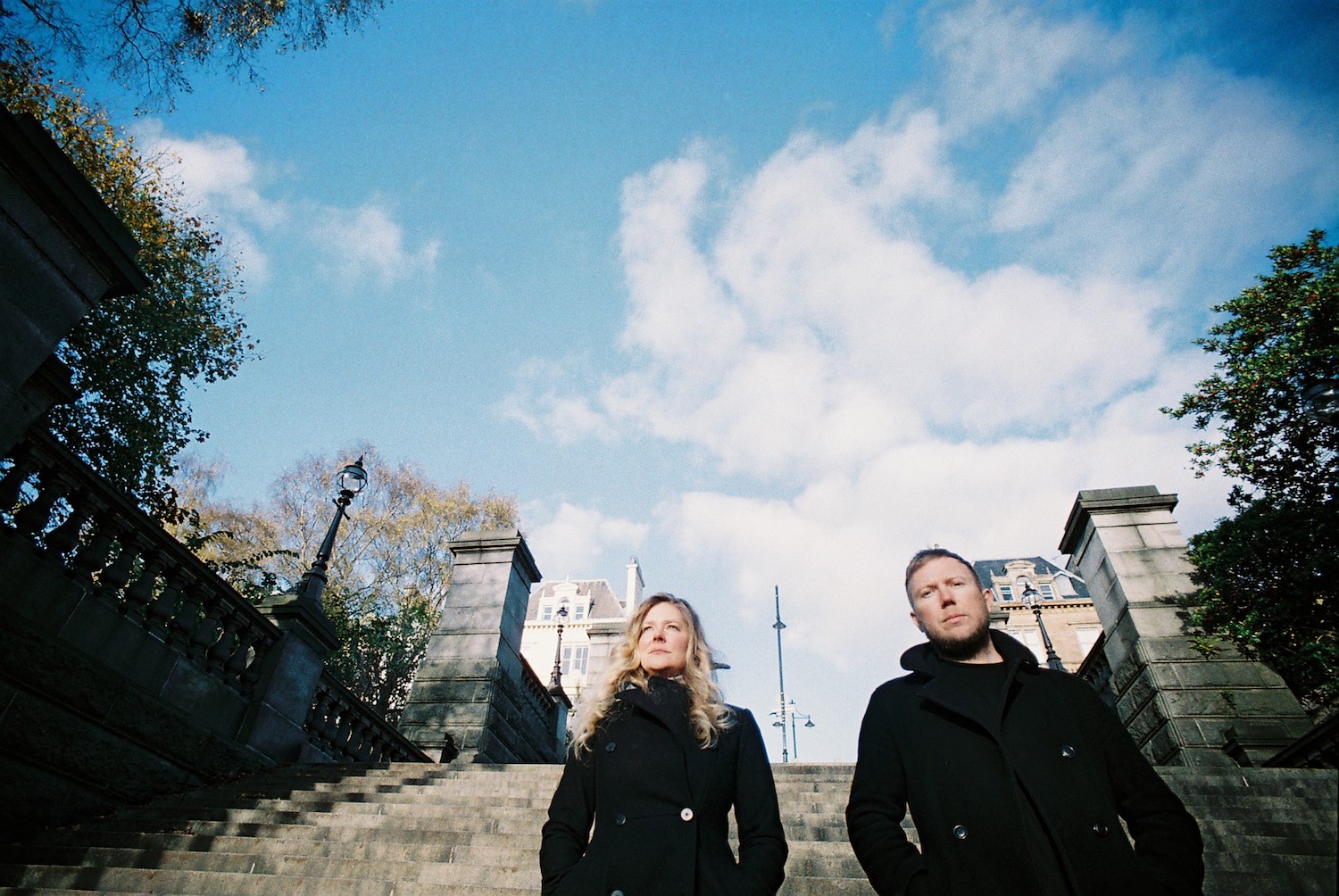 "SWIMMING IN A LAKE"
Richard: I often have a lyric flying around my head when I'm writing music. In this one, the main theme fits with the words/syllables 'swimming in a lake'. After someone's birthday party, we went down to the river for a swim. The water was freezing, having come down from a nearby mountain, and the whole time I had 'swimming in a lake' going round and round my head, despite the fact it was actually a river.
"BOOKMARKS"
Richard: This was the second track I worked on with Amira. We improvised (and recorded) it for about eight minutes and then cut it down to two or so. I like the idea of leaving a bookmark somewhere—as something you intend to go back to. I also like the simplicity of this track in the way that mirrors itself within the structure. Amira introduced me to Arvo Pärt after hearing this one.
"CLARA"
Amira: On hearing the piano part for the first time, I was immediately lulled into a waltz-like dance. Childhood memories of watching animated puppets perform The Nutcracker came to mind. We added sounds of plucking the strings and samples of broken clocks to evoke puppet-like rigidity—wooden movements. I got to name this track and so I decided on "Clara", the little girl from The Nutcracker.
"ASHES FALLING FROM THE SKY"
Richard: This was one of the last tracks I wrote for the album and refers again to the wildfires in Portugal. It was really hot, but thick smoke in the sky made it look completely overcast, and it was snowing little ashes of burnt leaves. This gave it a strangely autumnal atmosphere and later we layered up about 12 violins all playing the same line in the middle, which gives it a whimsical feel.