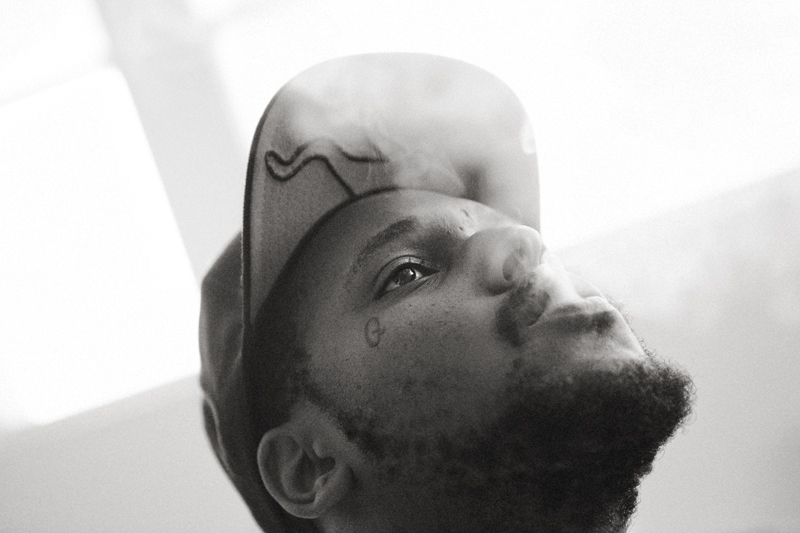 Photos by Bryan Sheffield
Words by Jayson Greene
"When I was 22, I was basically homeless–not living on the street, but I didn't have nowhere to stay," says ScHoolboy Q, one fourth of LA's Black Hippy crew. "I was just hanging out, hoping for something good and making bad decisions." Such dead-end desperation–in the wake of a jail stint and felony charge, no less–led Q to rapping, and it's ultimately the backbone for Habits & Contradictions, the most resonant Black Hippy release yet.
"My last record [Setbacks] was more people-friendly, but I wanted this one to be real dark," explains Q of the album that turns those aforementioned bad decisions into a rich tangle of introspection, wry humor and blood-freezing threats. Sure enough, a head cold of the soul looms heavily over Habits & Contradictions, right alongside seemingly laid-back rhymes about drugs, girls, cars and the fun that can be had while mixing all three.
Breaking down the album here song by song–just in time for tonight's sold-out SOB's set, a "Who's Next Live" show for Hot 97–Q talks about the shifting dynamics of gang culture, his admiration for 50 Cent and why he had to write one of the album's best songs with his eyes closed…
[Read Our Enhanced iPad Edition Here]