Extensive interviews with everyone from Trent Reznor to Carl Craig may be the main draw in the modular synthesis documentary I Dream of Wires, but they're not the only reason its appeal reaches well beyond the rarified realm of gear heads and strictly analog aesthetes. Jason Amm—one of the main forces behind the movie—also wrote an original score for the film that doubles as a new Solvent album, his first self-released record since 1999. (Ghostly International and Morr Music put out his last three LPs.) Available to stream in full below right alongside Amm's track-by-track commentary, it finds the Toronto producer jutting from his signature brand of synth-pop towards a richly woven tapestry of Radiophonic references, liquified basslines, and waveforms that have been bent, broken and rebuilt to their absolute brink.
Look out for a theatrical I Dream of Wires cut this spring; in the meantime, its extended Hardcore Edition and New Ways can be ordered directly from Amm's Suction Records imprint…
"THEMOGENE"
The title is a combination of "theme" and "Phonogene," the latter being a synthesizer module made by Make Noise that formed the basis of this track. I wasn't setting out to make a theme song for I Dream Of Wires, but as soon as we popped this over the opening credits it became clear how perfect it was. It's got an epic, triumphant and timeless quality that really sums up some of the feelings evoked by the film.
"TRANSFER FUNCTION"
Like an acid track, this piece is based largely on tweaking the synthesizer, listening to how things evolve as the filter opens and closes. What's different though, is that I never tweaked a filter here; I was using a different technique called wave shaping, adding harmonics to the waveforms instead of subtracting them with a filter. This is a form of synthesis that's new to me via modular synthesizers, so I wanted to explore it.
"QUANTIMATIONS"
I was lent a vintage Moog System 15 modular, and we wanted to film me using it so I put this track together for that. While I made a few small edits after the fact, this was pretty much a one-take improvisation, with the Moog providing the massive bassline. This is the closest thing to a dance track on the album, with the Moog bassline channeling a little bit of Moroder-style disco.
"SENDER"
I love making experimental music like this, but rarely develop these sort of things into a finished Solvent piece. We needed some Radiophonic-style sci-fi music for the film, so I went through my hard drives and found this, which became a pivotal piece of music in the film. I love how it builds from quiet and creepy to chaotic and scary.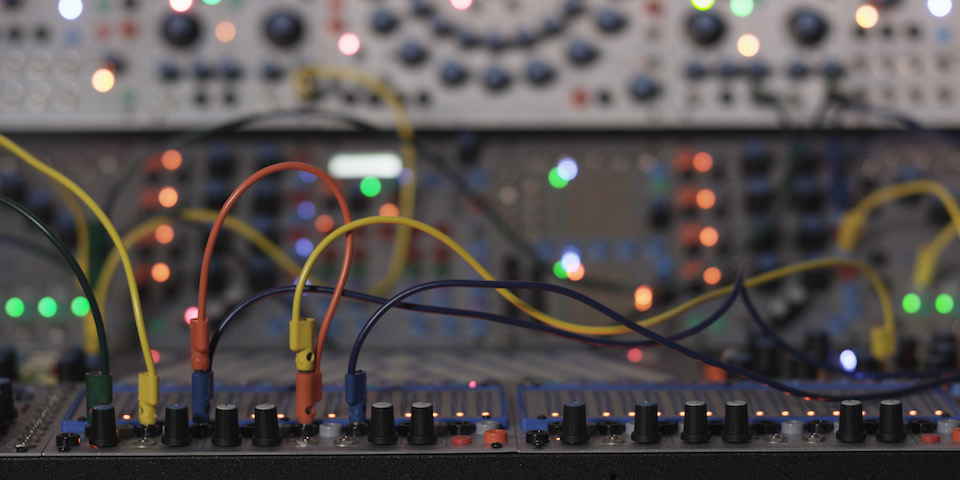 "WOW"
This little experimental piece was compiled from some recordings of a self-generating patch. It sounds like some alien chatter, and the word "wow" stands out.
"ELEPHANT GENERATORS"
This is a very intricate and complex piece, with a lot of very unusual synth sequences. I'd say it's a bit of a return to my late-'90s "IDM" (for lack of a better word) output. Most of it was created with FM (frequency modulation) to a self-oscillating filter, which resulted in a lot of atonal melodies that sometimes reminded me of elephants.
"BURN THE TABLES"
This is probably my favorite piece on the album. The word "retro" gets thrown around a lot when the subject of modular synths comes up, but this was one of the first pieces I created entirely with the modular, and I felt that it was anything but retro. That was a revelation for me, about what modulars could bring to my work—not something old, but something new. I was making use of digital wavetable modules to create all of the grit and distortion here, and I feel like the results are a very futuristic sounding industrial clank.
"PATTERN RECOGNITION"
This has many hallmarks of classic Solvent melancholy/melodicism, but with some added modular chaos scraping away in the background. I like that contrast. This piece was used to great effect in I Dream Of Wires during an interview segment with Gary Numan, with the lead melody showing an obvious Numan influence.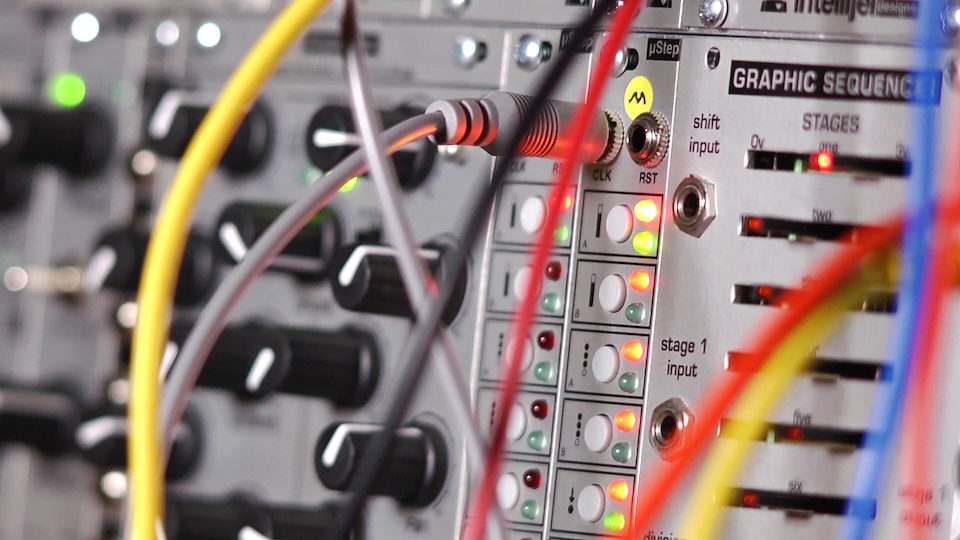 "KING VINCENT"
This is the kind of sound I'm known for—melodic, intricate electronica with blatant synth-pop references. I had to get at least one piece like this in the film, and named this after one of my biggest musical inspirations, Vince Clarke. We used it in I Dream Of Wires during our interview with the man himself.
"BUCKET BRIGADE"
This piece was created as a showcase for the creative use of voltage-controlled delay. Another experimental, atonal piece.
"LPGS OVER HAWAII"
LPGs are Low Pass Gates, which I used on this piece for soft, bongo-like synth tones. This is another favorite piece of mine from the album; it has such a strange combination of moods and melodies. It makes me think of Hawaii, science fiction, childhood… It sounds vintage and modern at the same time.
"TRANSFER FUNCTION (REPRISE)"
Simply a short reprise of track two, with some great snare drum sounds that I modulated to explode on occasion.
[youlist pid="PLlxVAExh_bYYhrW9xrHP-WT4DW8IUor8-" width="960″ height="540″]