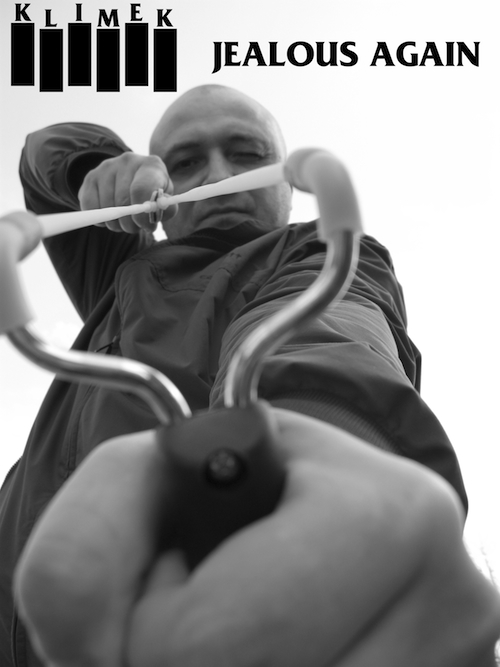 If you checked out last week's Long Player of the Day post about Sebastian Meissner's Klimek project, then you know the guy's a master of ambient music. What you might not realize, however, is the extent of his punk/metal/extreme music collection. The producer will close the gap between these two very different worlds next Thursday at Lincoln Center, as part of a special Unsound Festival performance. The "Solid State Transmitters" collaboration with Kwartludium focuses on SST's legendary DIY-or-die catalog, reinterpreting their records "in a surprising, often strikingly beautiful manner, to reveal the persisting uniqueness and relevance of this era."
You know what's not strikingly beautiful? The exclusive "We Don't Need Your Freedom" mix Meissner sent us to get you ready for his set next week. It's the closest you're gonna get to a lovingly made mixtape from a dude with a denim jacket and lots of back patches, and it's presented alongside a guide to Meissner's favorite SST records. Enjoy. Just don't blame us if you feel compelled to punch the person next to you. 
black flag – gimme gimme gimme
gg allin – i wanna fuck myself
hüsker dü – beyond the treshold
meat puppets – big house
the dwarves – i wanna kill your boyfriend
melvins – venus in furs
the jesus lizard – mouthbreather
soundgarden – tears to forget
bad brains – i against i
killdozer – nasty
swans – stupid child
o.l.d. – colostomy grab-bag
melvins – anal satan
blind idiot god – roller coaster
the birthday party – dead joe
dickless – saddle tramp
stp – hey bastard
pussy galore – you look like a jew
alice donut – my boyfriend is back
didjits – max wadge
ramones – we're a happy family
talulah gosh – testcard girl
the leaving trains – the horse song
thee headcoates – i wanna get fucked
dinosaur jr. – just like heaven
napalm death – you suffer
–
Klimek's Favorite SST Records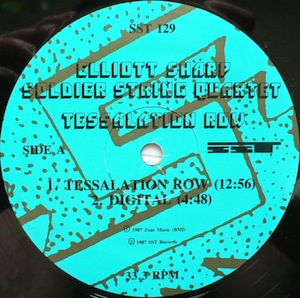 Elliott Sharp & Soldier Strong Quartet, Tessalation Row (SST 129, 1987)
This was incredibly, beautifully weird when I heard it for the first time, opening doors to post/avant-classical music
–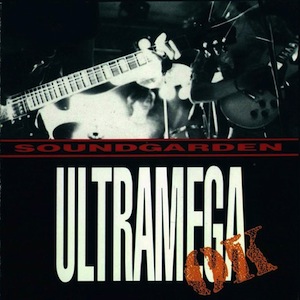 Soundgarden, Ultramega OK (SST 231, 1989)
YEAH !!!
–
Grant Hart, Intolerance (SST 219, 1988)
A great, great, great pop album. Was listening to it when I was 18. In wintertime, a girlfriend broke up with me and the snow was falling.
–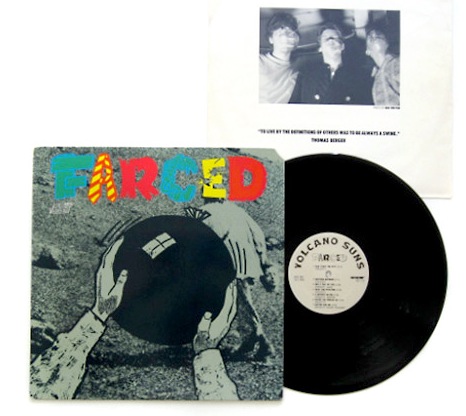 Volcano Suns, Farced (SST 210, 1988)
Great weird, funky rock, made with bombastic guitar amps.
–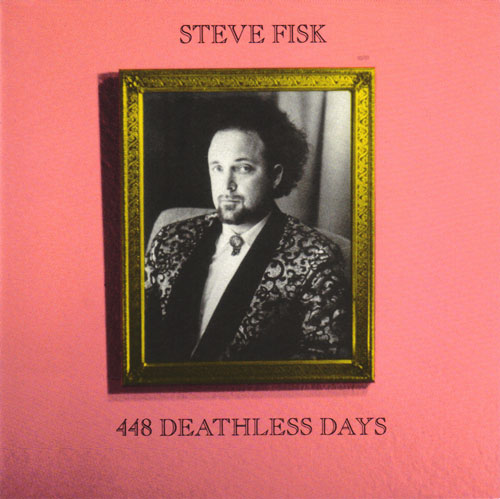 Steve Fisk, 448 Deathless Days (SST 159, 1987)
A collage music album that still sounds extemely fresh and up to date, with plenty of unexpected ideas and each track taking a new approach. If I were qualified to produce music back then, I wish I could do something like that.
–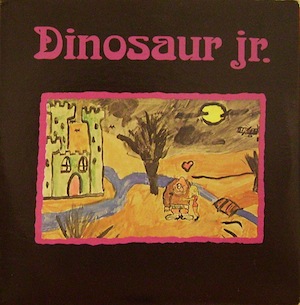 Dinosaur Jr., Little Fury Things (SST 152, 1987)
One of the greatest rock records, way before people where putting the g(runge)-word in their mouths.
–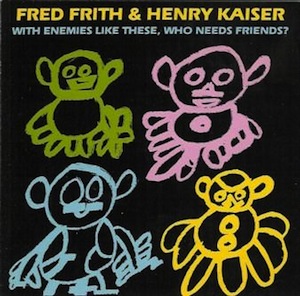 Fred Frith & Henry Kaiser, With Enemies Like These Who Need Friends? (SST 147, 1988)
A great trip with two of my favorite adventurous musicians. Don't miss the double CD edition with a bonus live recording.
–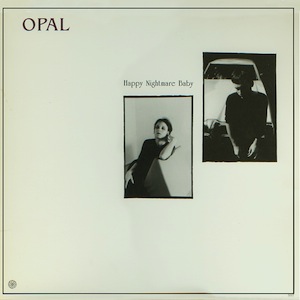 Opal, Happy Nightmare Baby (SST 103, 1987)
Great T.Rex-influenced boogie pop rock. I was so in love with [singer] Kendra Smith !
–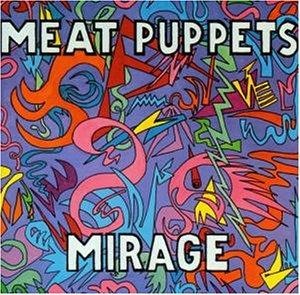 Meat Puppets,  Mirage (SST 100, 1987)
I LOVE THE MEAT PUPPETS !
–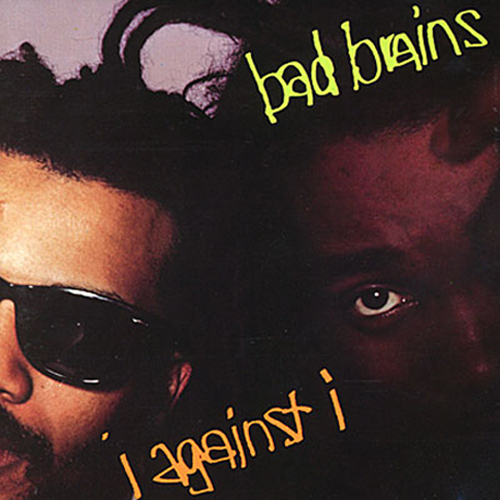 Bad Brains, I Against I (SST 65, 1986)
Needless to say, this album was ahead of its time.
–
Hüsker Dü, Zen Arcade (SST 027, 1984)
A milestone of pop-punk/rock.