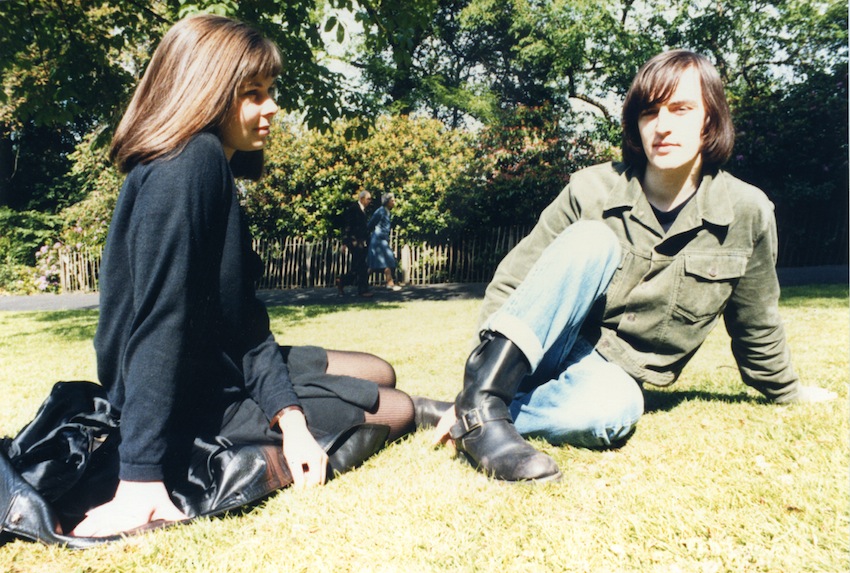 The Vaselines–a.k.a. a band we only know about because of Nirvana's MTV Unplugged album–have finally gotten around to finishing their second album. Due out September 14 through Sub Pop, Sex With an X features a salacious record sleeve and 12 slices of "good clean smut with a twist of bitter." Indie pop jams, in other words. Seriously; we're listening to the stream right now and already singing along/dancing with ourselves.
The back story via Sub Pop:
Recorded outside Manchester at the Analogue Catalogue studio in Mossley with Julie McLarnon engineering and produced by Jamie Watson who produced that first album Dum Dum, Sex with an Xwas recorded the old-fashioned way: twelve songs in thirteen days (plus two b-sides). The Vaselines ca. 2010 is Eugene and Frances with guest musicians Stevie Jackson and Bob Kildea from Belle & Sebastian on guitar and bass, and Michael McGaughrin from the 1990s on drums. It may have taken The Vaselines 20 years to get round to making this baby, but it was worth the wait–bringing their solo careers to a climax. The irony has not been lost. Who says indie music can't be fun?
Certainly not us. Check out the cover (a shot that'd stir David Lynch's loins, no doubt), song titles, tour dates, and the album's lead-off single after the jump…
Sex With an X
1. Ruined
2. Sex With an X
3. The Devil Inside Me
4. Such a Fool
5. Turning It On
6. Overweight but Over You
7. Poison Pen
8. I Hate the 80's
9. Mouth to Mouth
10. Whitechapel
11. My God's Bigger Than Your God
12. Exit the Vaselines
The Vaselines live:
9/15 Edinburgh, Scotland – Bongo Room
9/16 Newcastle, England – Other Room
9/17 Leeds, England – Brudenell Social Club
9/18 Liverpool, England – Static Gallery
9/19 Cardiff, England -Millennium Music Hall
9/20 Nottingham, England – Rescue Rooms
9/21 Bristol, England – Thekla
9/22 London, England – The Scala
9/23 Manchester, England – Deaf Institute
9/24 Glasgow, Scotland – Oran Mor