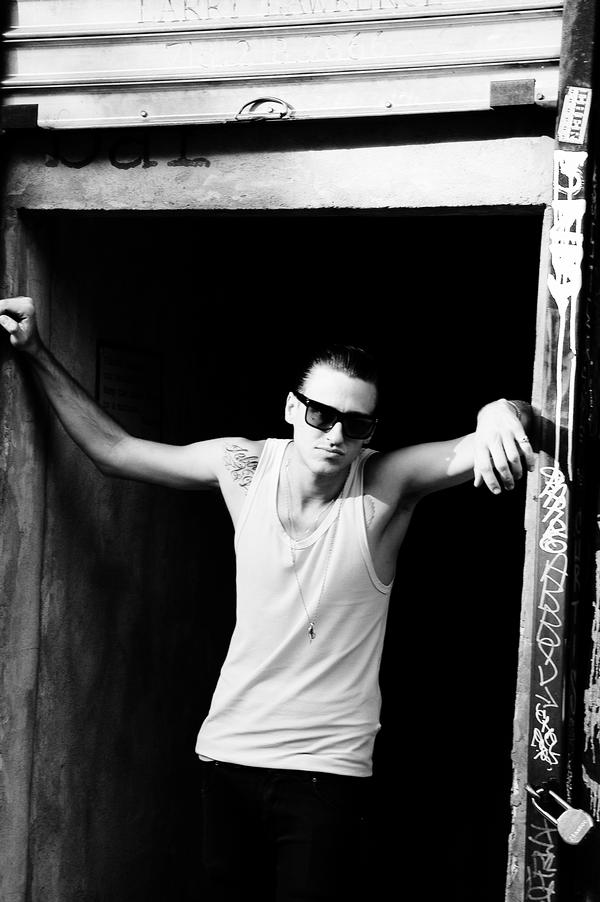 Since the 'Twitterverse' is clearly expanding exponentially by the day, self-titled's decided to sift through the service's 'now eating'/'now playing' posts to find sparring matches and sneaky entertainment news. Not to mention lots of things you didn't know–and in some cases, didn't want to know–about your favorite artists.
Here's what we found this week…
Drop the Lime and Zomby got into a war of words over the latter's no-show at a New York party (the FADER's issue release, maybe?)–his second flake-out move in the past year.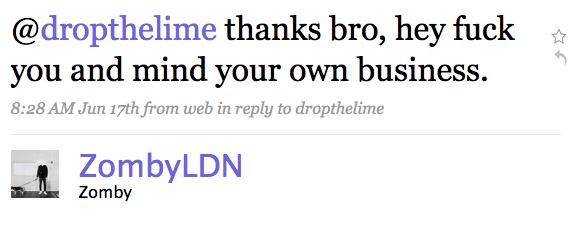 To which edIT responded…

Indeed. In happier headlines, Andrew WK kept being Andrew WK: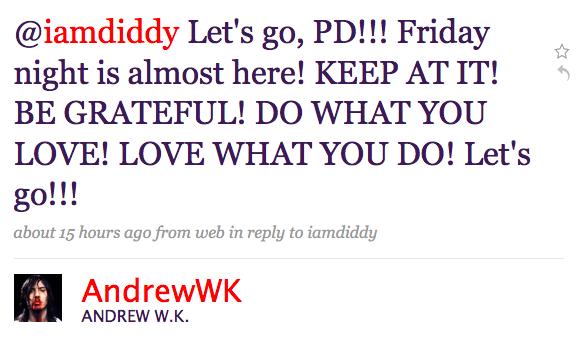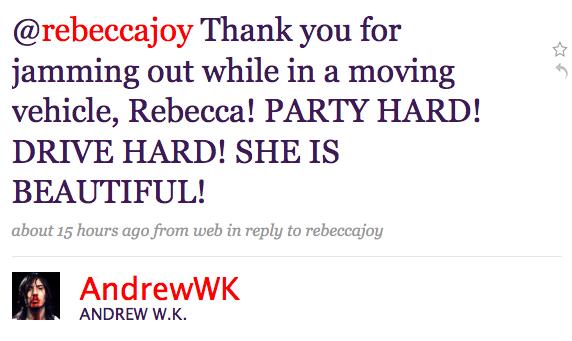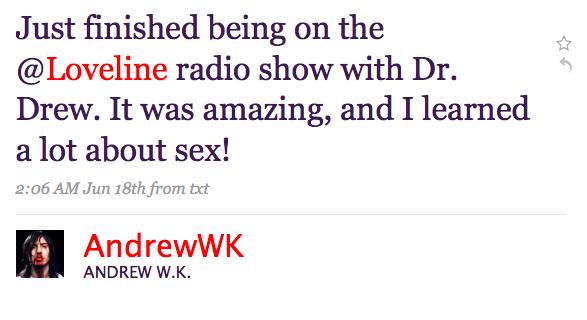 Amanda Palmer gave white-collar workers hope:


Owen Pallett whipped up a meal for Mayhem's mad(front)man:
Patrick Wolf and Shakira–split at birth?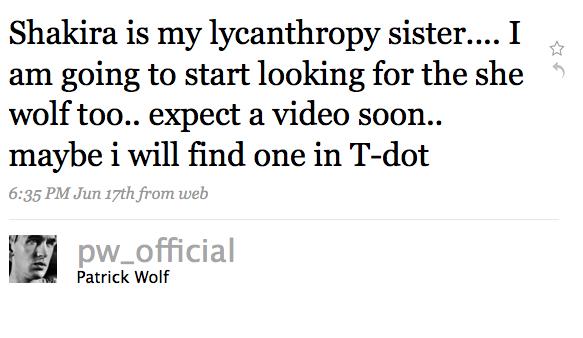 And finally, Calvin Harris asked the obvious: Can't we all just get along?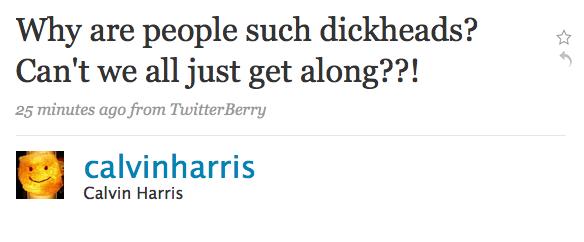 Tune in next week for more This Week In Twitter! Oh, and if you're an artist and want to be considered for our column, please follow us here and we'll do the same.