Photography + Words ANDREW PARKS
It's hard to imagine anyone batting an eye at Lollapalooza today, but back in the early '90s, Perry Farrell's play thing was considered a rough-around-the-edges rebuke to sanitized pop songs — 120 Minutes served with a side of circus freaks and septum piercings.
Things took a turn in 1996, however. For starters, Farrell stepped away from its stages to focus on his forgettable Enit Festival, leaving a questionable headliner in his wake. (While I have nothing against Metallica — quite enjoy them, actually — they were considered the antithesis of 'alternative music' during their Load days, jock rock writ large.)
The Lollapalooza backlash made its 1997 bill a last ditch effort on several levels, an altogether awkward lineup of Buzz Bin breakthroughs (Beck, Eels, James), fledgling 'electronica' (The Orb, Tricky, Orbital), and straight-up rock stars (Snoop Dogg, KoRn). Not to mention the almighty Tool, fresh off their fantastic Ænima LP and eager to root the "Sober"-quoting simpletons out of their growing fanbase.
Having never had a chance to see Lollapalooza before, my teenage self didn't really care if this was the 'sellout' version of underground music Kurt Cobain had warned us about. Frankly, I was psyched to see it all, and Tool did not disappoint; the band slayed their 60-minute set, with singer Maynard James Keenan emerging as an enigmatic figure who spent half the show facing the back of the stage and the other half staring straight back at us in stark mime makeup and what appeared to be a crude Mrs. Doubtfire costume.
I mention all of this nearly 25 years later because it marked the beginning of the bold prog-metal phase Tool came to embrace, and now owns like no one else in modern rock music. It's why they were able to fill a basketball arena in Minneapolis at the tail end of winter on Sunday night despite a sheer lack of hit singles or songs that are less than 10 minutes long.
At this point, Tool fans don't seem to mind if they perform more immediate material like "Forty Six & 2," "Stinkfist," or "Prison Sex." Largely open-minded, they're an eager, forgiving lot — more than willing to wade through the winding, swampy passages of the band's ambient-ish Fear Inoculum album, including songs about torturous, egotistical tendencies ("Culling Voices"), metempsychosis ("Pneuma"), and what may or may not be our final days ("Descending").
Hell, they'll even put up with a harsh no-cell-phone policy for two hours and entertain — make that encourage — an encore that starts with a drum solo / modular synthesis mashup ("Chocolate Chip Trip") and ends with lingering traces of self-doubt and the nagging sense that mankind's time may have already run out ("Invincible").
This rare mix of mainstream acceptance and blind reverence makes a song like "Hooker With a Penis" hit differently. Not hard so much as unnecessary. After all, does Tool really need to remind us about the one fan who gave up on them post-Opiate anymore? Considering how many people stuck around to watch Danny Carey's wild tribute to jazz drummer Billy Cobham on a school night, I think not.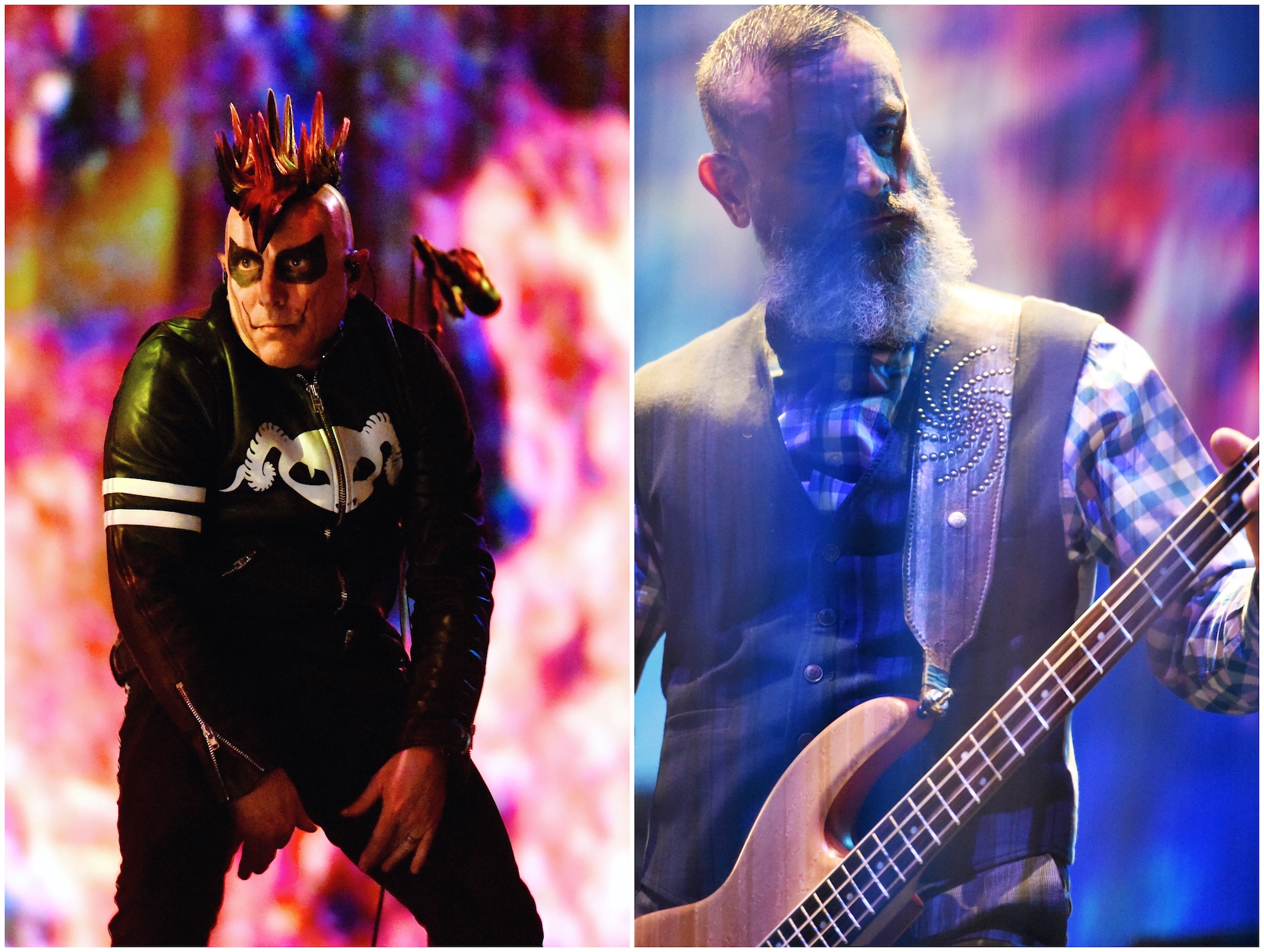 SETLIST:
Litanie contre la Peur
Fear Inoculum
Opiate
The Pot
Pushit
Pneuma
The Grudge
Undertow
Descending
Hooker With a Penis
ENCORE:
Chocolate Chip Trip
Culling Voices
Invincible