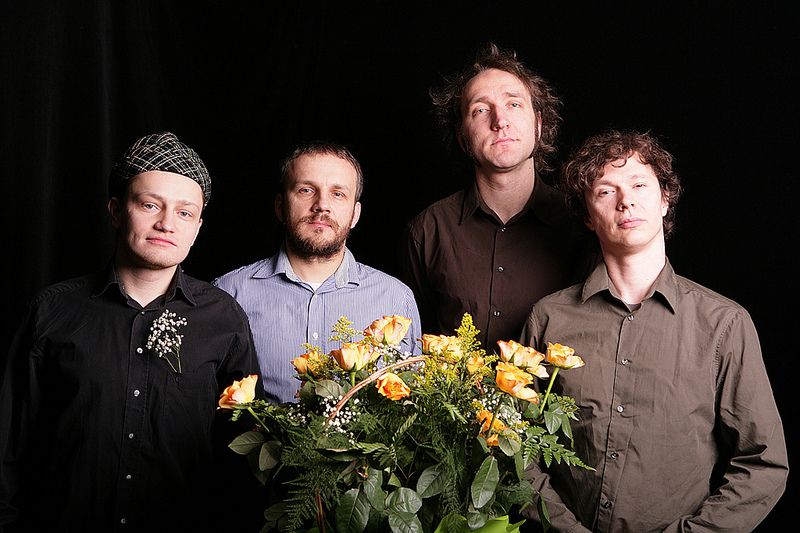 Check out all of our exclusive Unsound Festival content–including interviews, mixes and quick profiles like the Baaba one below–here…
1. Describe your Unsound set in a couple sentences.
Baaba will play a set of music for short Polish animations, including films by Walerian Borowczyk, Jan Lenica and Zbigniew Rybczyński.
2. If you could book any living artist for a festival like Unsound, who would it be and why?
I would book every living artist I know and admire for Unsound.
3. What's one record you've obsessed over lately, and why?
There is one song: Lianne La Havas, "Forget." And also Don Ellis' theme from The French Connection. And all Slayer. (Well, Reign in Blood mostly.)
4. How about a song you can't stop playing?
See: question no. 3
5. What are you working on now, and what can we expect from you in the rest of 2012?
We have just released our latest record, entitled The Wrong Vampire. It's filled with music by Krzysztof Komeda and his soundtrack to The Fearless Vampire Killers, a film by Roman PolaÅ"ski. We are still rehearsing for Unsound and other shows in the States. We also play Detroit, Los Angeles and Chicago soon–our first little tour in the US–so check out our webpage for more info.
This year we also plan to record some songs by Polish pop artists from the '60s and '70s. I have a dream to put them out on a special sound postcard. They were really popular in Poland some 30 years ago–picture postcards with music you could play them on your record player. It's really cheap technology, but it looked beautiful.
Baaba will perform its "Animators" program at BAMcinematek in Brooklyn on Wednesday night. It's a live score to a series of classic Polish animated films from the '50s, '60s and '70s.
Further Listening