"If these walls could talk," Daddy Kev wrote on his Instagram tonight after posting a photo of the Run the Jewels 2 sessions at his Cosmic Zoo studio.
Tagged alongside El-P and Killer Mike are the former's longtime friend Yak Ballz and two special guests, blink-182 drummer Travis Barker and none other than former Rage Against the Machine frontman Zack de la Rocha.
"Yes it really is happening," El-P added on his own feed earlier in the evening after sharing this shot: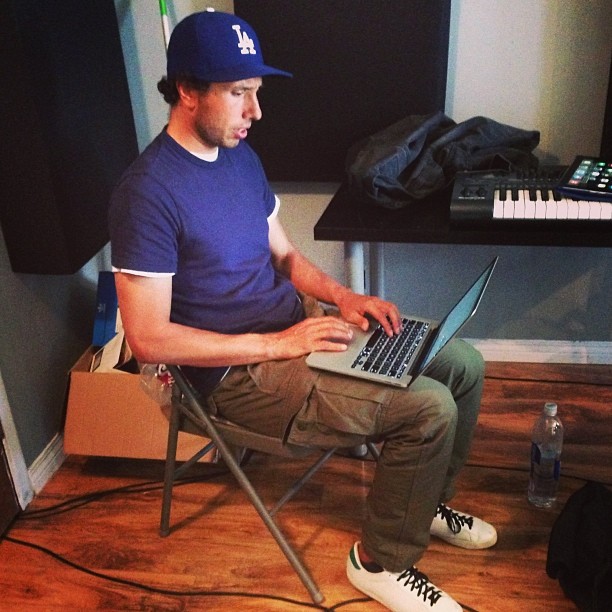 If that isn't confirmation of de la Rocha's collab status, we don't know what is. It certainly is a long time coming, something the pair discussed more than a decade ago, when the rap-metal icon sparked an ill-fated solo record that also reportedly featured beats from DJ Shadow, Dan the Automator, ?uestlove and Trent Reznor. As for how Run the Jewels 2 sounds, Killer Mike recently had this to say in a Rolling Stone interview: "[It's] much darker and much harder than I thought it would be. It's pushed me into some darker crevices of my personality.
He continued, "We're knee-deep in creating. Throwing flows and patterns out, just picking beats we like. It's all pretty instinctual. We're just in there rapping like rapid dogs right now. Neither one of us are resting on our laurels."
Check out more camera phone candids from the record below—including appearances by Despot and Chavez guitarist Matt Sweeney—along with our El-P cover story from a couple years back…