Photo by Shawn Brackbill
My introduction to Goblin was through Dawn of the Dead, which I saw for the first time as a young and impressionable tween. I was already intrigued by progressive rock from growing up hearing Yes, Pink Floyd and Rush on the radio EVERY DAY in Pittsburgh. And the combination of impeccable musicianship, innovative songwriting, zombies and the Monroeville Mall blew my mind. I've been a devoted fan ever since. When Tony [Paterra] and I started playing together, we bonded over a mutual love of Goblin so it made sense to name our band after the Italian title for DOTD. —Steve Moore
START HERE:
DAWN OF THE DEAD (POLYDOR, 1978)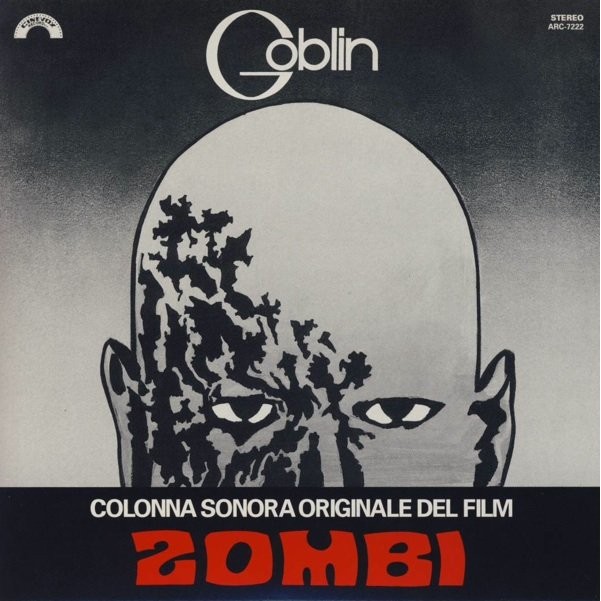 A.E. Paterra: This one started it all for us, and that probably holds true for a lot of Goblin fans. The unmistakable Goblin sound. Favorite tracks: "L'Alba Dei Morti Viventi," "Zombi," "La Caccia," and "Zaratazom."
Steve Moore: The moment "La Caccia" kicks in, as Peter and Roger start blocking off the mall entrances with trucks, my life changed. And the synth lead on "L'alba Dei Morti Viventi" is probably the best synth lead ever.
THEN TRY:
CONTAMINATION (CINEVOX, 1980)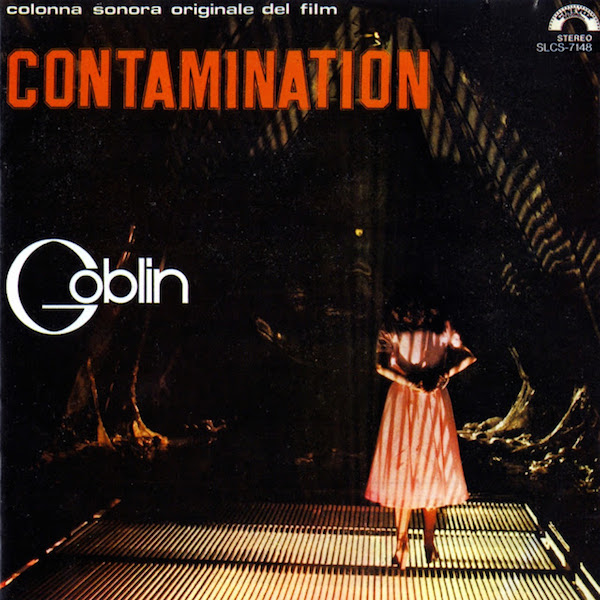 AEP: Safe to say this soundtrack contains perhaps the best Goblin song ever written in "Connexion." Solid groove, [Agostino] Marangolo's drumming is on point, [Fabio] Pignatelli is untouchable, and [Maurizio] Guarini lays it all down with organ and some heavy mellotron. Highly recommended.
SM: Agreed. The chorus of "Connexion" is the perfect combination of bombast and finesse. It's really interesting to hear the classic Goblin rhythm section take the lead. Without guitarist Massimo Morante and keyboardist Claudio Simonetti, the sound is much closer to what we have always been aiming for with Zombi—a heavy emphasis on sequenced synths, with drums and bass guitar locked in. Also love the way bassist Fabio Pignatelli and guitarist Carlo Pennisi double up on the verse.
FOR SERIOUS FANS ONLY:
CHERRY FIVE (CINEVOX, 1975)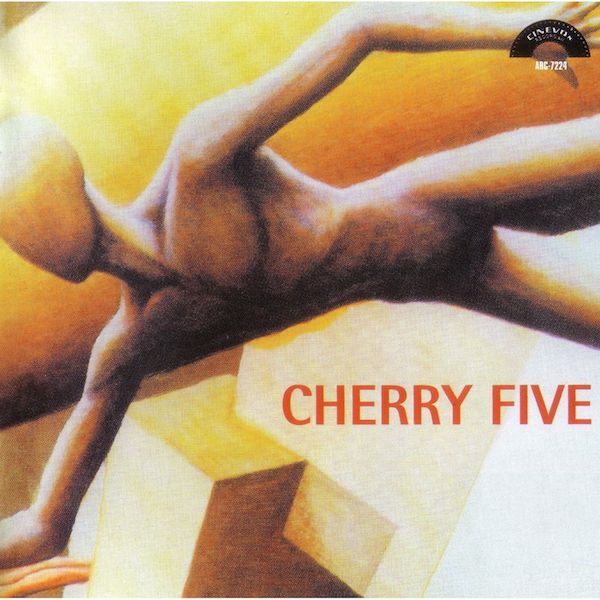 AEP: Around 2005 and 2006, when Zombi was touring relentlessly, we discovered Cherry Five, and it became our go-to road doggin' music for many years. Must have listened to this album at least 50+ times. This is essentially Goblin before they were Goblin. If you are a Yes or Genesis fan you must hear this. Fantastic old school progressive and classic rock. The talent of this lineup shines through with many wonderful songs. It never gets too "noodly"; every song has multiple solid hooks. The level of musicianship is quite high indeed. The first two minutes of "The Swan is a Murderer, Part 2" says it all. One of our favorite albums ever.
SM: That's no exaggeration. This was seriously the first thing we played in the van every day on tour for at least a year solid. It never got old. Massimo Morante's playing is INSANE on this album. The guitar riff that opens the album is one of the hottest riffs in the history of progressive rock. Also some of Fabio Pignatelli's best bass lines are on this album.

Steve Moore is now on tour with Goblin, filling in as their second keyboardist, and A.E. Paterra's Majeure project is supporting Mogwai on their spring tour. Check out the dates and details for both runs below, along with music from Zombi and their respective solo records…
[youlist pid="PLlxVAExh_bYaVcCP7tlrRrgdCTkaSPzpW" width="960″ height="540″]
Goblin and Steve Moore tour dates:
4/25 Miami, FL – Grand Central
4/27 Dallas, TX – Texas Theater
4/28 Houston, TX – House Of Blues
4/29 Austin, TX – Mohawk
5/1 Phoenix, AZ – Marquee
5/2 San Diego, CA – House Of Blues
5/3 Los Angeles, CA – Henry Fonda Theater
5/4 Oakland, CA – Metro
Mogwai and Majeure tour dates:
4/25 Houston, TX – Fitzgerald's
4/26 Baton Rouge, LA – Varsity Theatre
4/27 New Orleans, LA – Civic Theatre
4/29 Miami, FL – Grand Central
4/30 Tampa, FL – The Ritz Ybor
5/1 Orlando, FL – The Beacham Theatre
5/3 Nashville, TN – Exit In
5/6 Charlotte, NC – Amos' Southend
5/7 Washington, DC – 9:30 Club
5/8 Philadelphia, PA – Union Transfer
5/9 New York, NY – Terminal 5
5/10 Boston, MA – House of Blues
5/11 Montreal, Quebec – Metropolis
5/13 Toronto, Ontario – Danforth Music Hall
5/14 Cleveland, OH – House of Blues
5/15 Detroit, MI – St. Andrew's Hall
5/16 Chicago, IL – The Vic Theatre
5/17 Des Moines, IA – Wooly's
5/18 Minneapolis, MN – First Avenue
5/20 Denver, CO – Ogden Theatre
5/21 Salt Lake City, UT – The Depot
5/24 Portland, OR – Roseland Theatre
5/25 Vancouver, British Columbia – Vogue Theatre