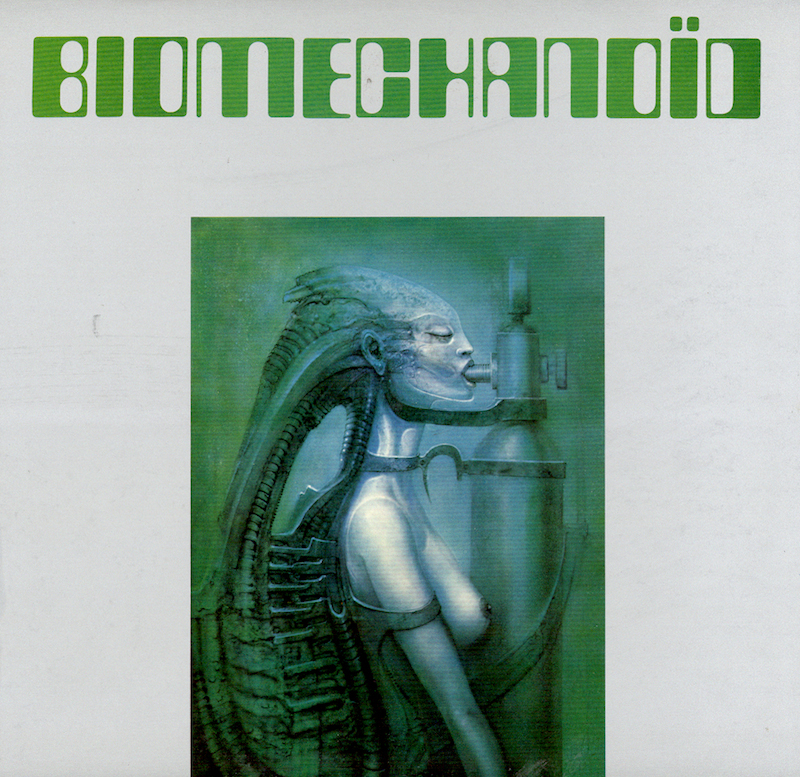 Joel Vandroogenbroeck
Biomechanoïd
(Colorsound Library, 1980)
"After listening to this record, your friends may not know you anymore," reads the disclaimer on Brainticket's vaguely terrifying acid-test album, Cottonwoodhill. "Only listen to this once a day; your brain might be destroyed!"
That's a bit of an exaggeration, but not by much. The two-part, 25-minute track that gave the Krautrock group its name and brought the curtain down on their undeniably demented debut was beyond bonkers, a nightmarish blend of jackhammer hooks, poison-tipped poetry, ravenous field recordings and guitar-led locked grooves. This is what happens when the drugs work all too well, it seems to say. Loudly.
Which is a major reason why it took less than five years for Belgium's leading cosmonauts to earn a less than favorable rep with conservative folks, to the point where their acid-fried frontman (Joel Vandroogenbroeck) happily decamped to Bali in pursuit of a solo career when the pressure to censor Brainticket's madness became too great. Biomechanoid fills in the gaps between the multi-instrumentalist's palette-cleansing experiments with gamelan instruments and his eventual pursuit of liquified synth loops. Set for a proper vinyl reissue through Aguirre Records next month and available through Spotify and other digital outlets now, the album hasn't aged a bit. If anything, it's as relevant as ever, from its Alien-related H.R. Giger cover to its night sweats take on ambient music.
http://youtu.be/c6iGrOGFAzs