Photo CARLIE KINNEAR
Bart Davenport has announced his first album under the name Bart & The Bedazzled, a proper band rounded out by such recurring collaborators as bassist Jessica Espeleta, drummer Andres Renteria, and guitarist Wayne Faler. Due out April 27th through a trifecta of terrific indie labels (Burger Records, Lovemonk, and Légère), Blue Motel is described as "an amalgam sound of '80s English pop and West Coast yacht rock jams, sprinkled with cinematic flourishes clearly influenced by the understated production of L.A. Takedown's Aaron M. Olson."
Check out its first official video below, along with tour dates and another single that'll bring the sunshine in….
The title was inspired by a Pacific Northwest-based poet, Chan Plett, who had a line about "ships trying to sink themselves". My song's metaphor could have to do with the collapsing of everything and anything around you, be it your personal life or society at large. It's about being broke—which I definitely am. It's also "speculative fiction", very Philip K. Dick to have a house that can build itself; just add water and watch it grow!

We show buildings rising up from the ground in the video. You also see the band members performing in outer space somewhere above it all, seemingly under the haphazard control of our producer, Aaron M. Olson (L.A. Takedown). This is our second video with director Cassandra Lee Hamilton (the first being "Dust In The Circuits" from 2014). She's like family to us, like a band member who's instrument is the camera. I'd like to think that the slapstick chaos you see on screen is not only an appropriate interpretation of the song but also a wild, colorful place in Cassie's brain.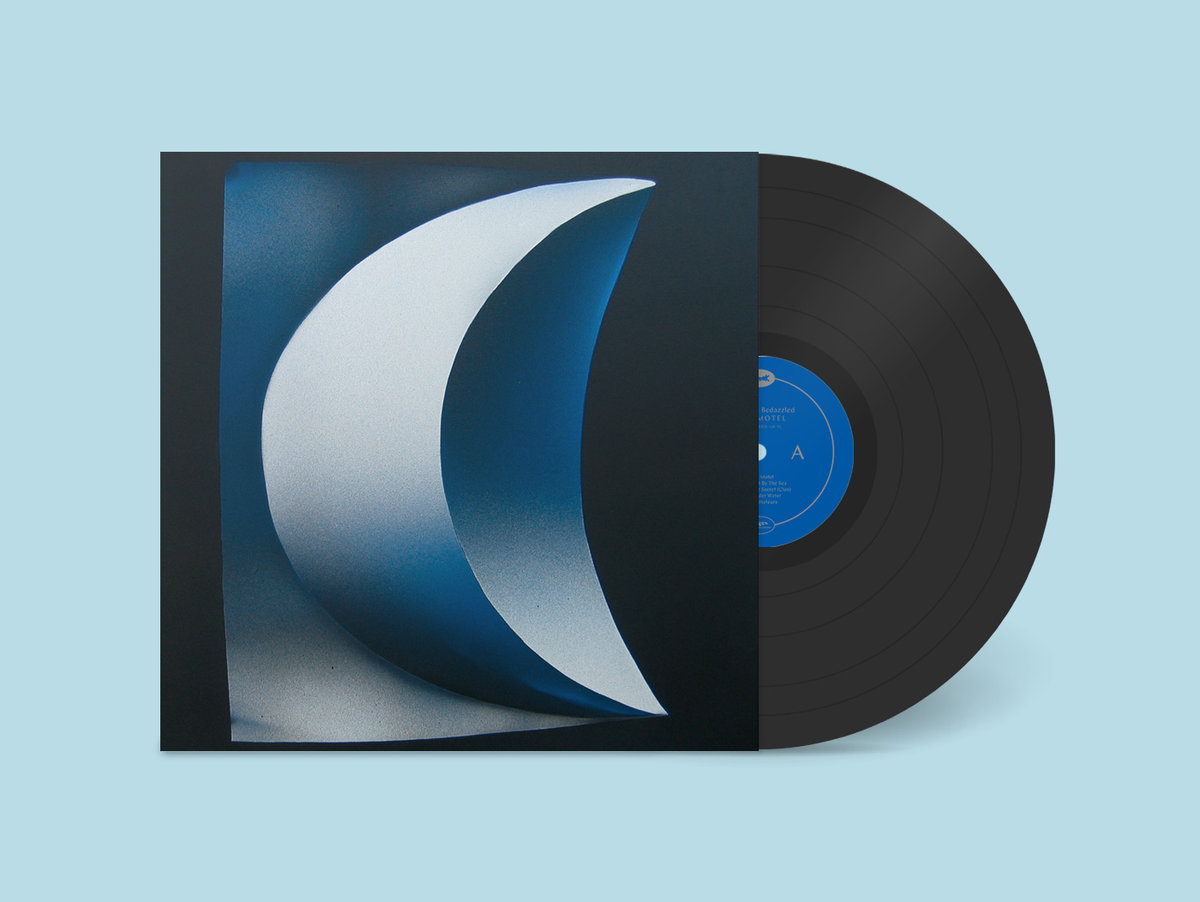 Bart & The Bedazzled
Blue Motel
(Lovemonk/Légère/Burger, April 27th)
1. Blue Motel
2. Halloween By The Sea
3. What's Your Secret (Cleo)
4. Life Under Water
5. The Amateurs
6. Your Sorrow
7. The House That Built Itself
8. Time Machine For Two
9. Single Life
10. Grownups
11. Vampire
Bart & The Bedazzled tour dates:
4/11 San Francisco, CA – The Chapel
4/12 Santa Cruz, CA – The Crepe Place
4/19 Portland, OR – Turn! Turn! Turn!
4/20 Seattle, WA – Conor Byrne
4/26 San Diego, CA – Bar Pink
4/27 Ojai, CA – Greater Goods
4/28 Lompoc, CA – Lompoc Wine Factory
5/1 Los Angeles, CA – Zebulon