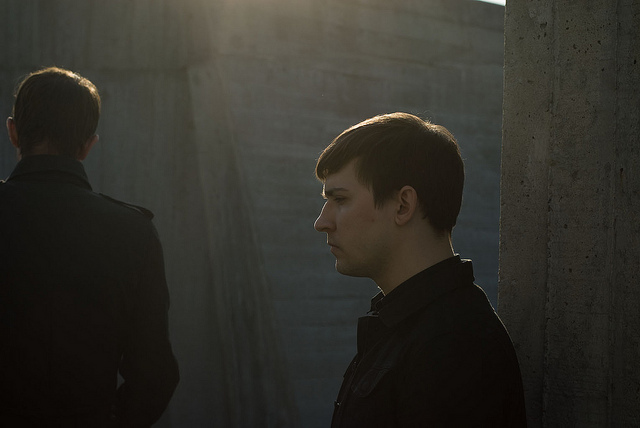 Photo by Shawn Brackbill
As if their recent DJ night with Raime and Demdike Stare wasn't rad enough, Blackest Ever Black had to go ahead and book a label showcase lineup so strong it's making us consider a cross-continental trip. Set to hit Corsica Studios on Saturday, October 13, the ridiculously cheap bill (just £12.50!) includes an exclusive performance from Dominick Fernow's Vatican Shadow alias, as well as live appearances from Young Hunting, Cut Hands, Black Rain and Concrete Fence, a new duo featuring Russell Haswell and "an artist whose identity we're not allowed to reveal for contractual reasons." Throw in rare DJ sets from a cultish jungle producer (Source Direct), a former Wire member (Bruce Gilbert) and two other underground label heads (dudes from Diagonal and PAN) and London's got a must-listen on their hands here.
Check out the flyer below, alongside a recent mix, and look out for more details at the label's official site...