Photo MALTHE IVARSSON
Bremer/McCoy have signed to Luaka Bop for their first proper LP. Due out on October 18th, Utopia is described as "an amorphous mix of jazz, dub, and neo-classical" music — pensive, moonlit pieces that hint at the high and low points the duo endured over the past year.
"We recorded the album in March 2018," explains bassist Jonathan Bremer. "It took a lot longer than we thought it would. We were haunted by malfunctioning gear; our mixing board didn't work properly with many periodical malfunctions, and two reel to reel machines broke, one of them quite dramatically due to an internal explosion."
Bremer was also dealing with a divorce, which couldn't help but contribute to the album's melancholic undercurrents.
"[We] had a hard time to get into the vibe that we wanted to," adds keyboardist/tape delay technician Morten McCoy. "I felt somehow like a passenger on a train that I didn't really know where was going. The gear exploded/stopped working/melted just as I thought we could begin to play and Jonathan's personal situation made me feel out of control. I kinda like to be in control, so I remember that as being troublesome."
And yet they persevered, turning a challenging time into a triumphant one. Check out another single from the record below, along with a trailer and an exclusive remix by Carl Stone, which the computer music composer describes as follows….
To do this track, I thought in metaphorical terms. My idea was to try to place it under a magnifying glass, then a prism, and treat the diffused elements kaleidoscopically, all through my remix techniques.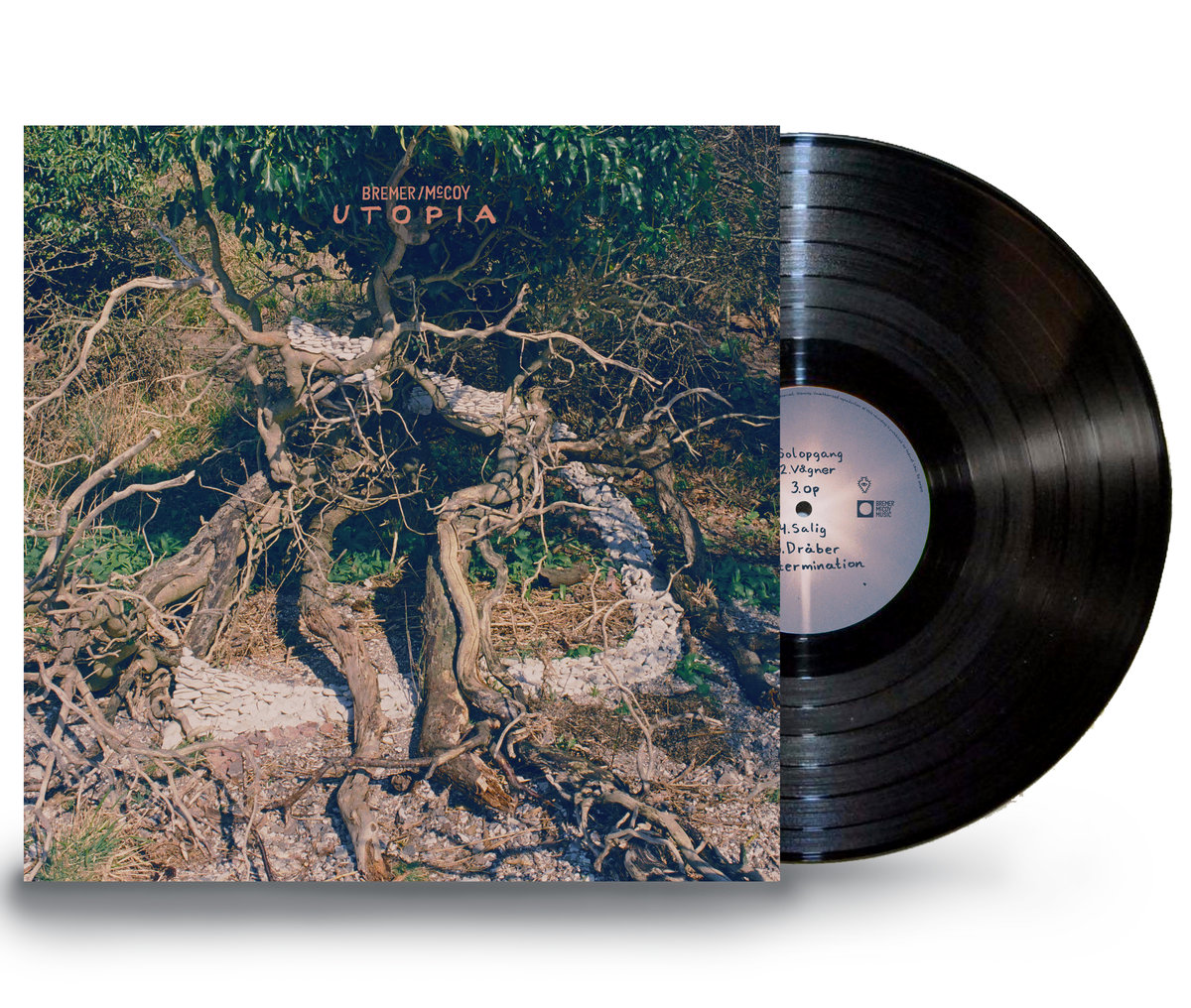 Bremer/McCoy
Utopia
(Luaka Bop, October 18th)
1. Åben Bog
2. Højder
3. Bjerget
4. Tusmørke
5. Salme
6. Vega
7. Solopgang
8. Vågner
9. Op
10. Salig
11. Dråber
12. Determination