Photography JESSE RIGGINS
The five members of Cheena are a rare breed: native New Yorkers in an unforgiving city full of transplants and opportunists. Their debut album, the recently released Spend the Night With… (Sacred Bones), channels this collective history with a knuckle-dragging sound indebted to decades of being down-but-not-out. With this mind, we asked the band—who wrap up their U.S. tour in Portland tonight—to break down their favorite NYC full-lengths…

THE VELVET UNDERGROUND
LOADED
(COTILLION, 1970)
When I was 16 a family friend died of an overdose and her friends made a mix that they handed out at her funeral. "Oh! Sweet Nothin" was the first song on it and it took me days to get to the second song because as soon as the track ended I would just start it over again. There are few albums I've heard where every single song belongs where it does and every single song is worth playing over again. Few albums where you can go from the triumph of "Head Held High" as the first song on the B-side, to the absolute blissful ruin of "Oh! Sweet Nothin" as the last. I still listen to this album nearly daily. —Walker Behl (vocals)
https://youtu.be/M9HAP8BdJlI
MISSING FOUNDATION
1933 YOUR HOUSE IS MINE
(PURGE/SOUND LEAGUE, 1988)
Sloppy, desperate music somewhere between industrial and punk from the band that set CBGB on fire, held the protest that became the Tompkins Square Park Riot, and eventually evolved into a kind of anarchist movement—the anti-landlord, anti-cop graffiti campaign "WE WILL NOT ACT CIVILIZED IN THIS FUCKIN' CITY". Most of the lyrical content on this record is about the human right to live with a roof over your head, the colonialism of gentrification, and the distrust of the NYPD. Struggling to find a place you can afford to live, only to get kicked out by greedy slumlords who see dollar signs when the first natural market rolls into town; living in illegal spaces with no tenant rights whatsoever; and fearing and feeling the presence of the cops, watching their injustices on the news every day, with rage and fear boiling in your chest. Still unfortunately exactly what it's like to live in NYC almost 30 years later. Unless you're rich. —Margaret Chardiet (guitar)

CRO-MAGS
THE AGE OF QUARREL
(PROFILE, 1986)
I'd be lying if I said this wasn't the first record that popped into my head when this question was asked. There is nothing I can say about this one that hasn't already been said, but to me nothing sounds like, or sums up the energy, tension, and feeling of New York City and the LES like this did. It's a hometown soundtrack. This album's got it all: the apocalypse, insanity, rhythm, groove, spirituality, street justice.
(Me and my friends would joke on the Hare Krishnas, growing up in Tompkins, despite our own upbringings being not very different from their practice/lifestyle. Joke's on us).
It came out a few years before I was born, and I may prefer the Before the Quarrel demo recordings, but I feel this record like no other.
I'm just saying shit to flesh this out.
I always come back to this album.
It's probably one of my favorites of all time. —Keegan Dakkar (bass)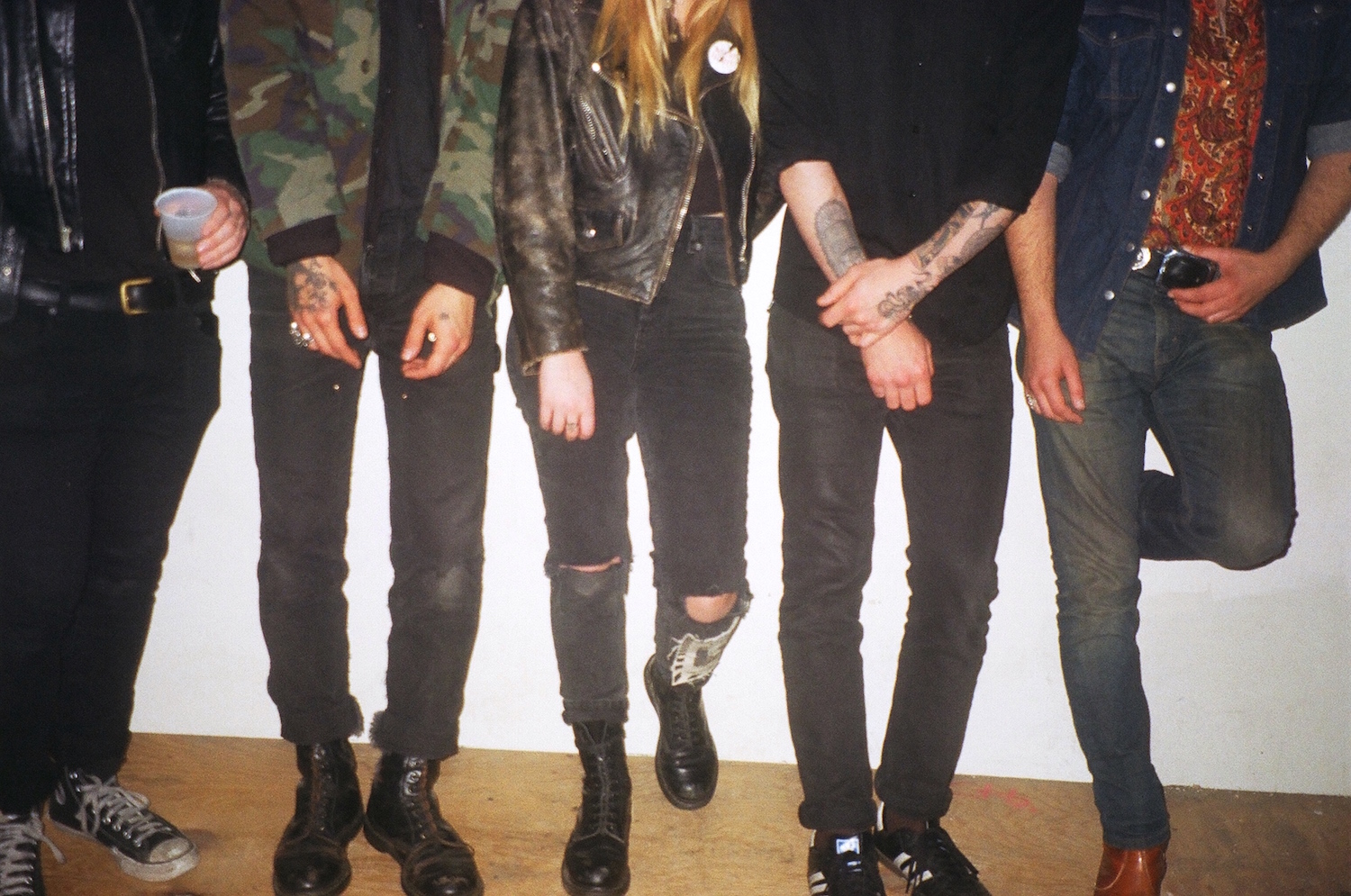 SUICIDE
SUICIDE
(RED STAR, 1977)
A stupendous record and, for me, probably the biggest rhythmic influence as far as Cheena goes despite the fact that there isn't a drummer. A constant "duh duh duh" machine—never changing, never stopping. Keep it simple stupid. It's perfect. It's beautiful.
A favorite NYC record really is impossible to say; there's so many Ramones, hip-hop, and old and new NYHC records are also my favorites, but the Suicide LP is stupendous. —Eugene Terry (drums)

BIG L
LIFESTYLEZ OV DA POOR & DANGEROUS
(COLUMBIA, 1995)
I can confidently say that no other album has had more accumulative front-to-back plays for me than this. It's untouchable to this day. In my Discman, on the way to and from school, over a handful of grueling, possibly formative years, this CD burnt itself into some filthy, reptilian neurological bop that's unshakable all these years later. Violently executed—literal hate speech throughout the lyrics admittedly has me cringing all these years later.
Even if I didn't speak a lick of English I'm fairly confident that the cadence and delivery of the vocals would still have me spitting on the sidewalk in agreement. Throw one of the nastiest rappers of all time over some of the era's most iconic beats from Buckwild, Lord Finesse, Showbiz, and Craig Boogie, and you have one of my favorite NYC albums. Only overshadowed by John Coltrane's A Love Supreme as far as records that immediately make me visualize the city I grew up in no matter where I am. —Logan Montana (guitar)
FURTHER LISTENING