Like many young musicians before him, Cotillon frontman Jordan Corso left the urban sprawl of LA behind for the 'cozy' confines of New York a few years back. And while the move was a welcome reset button in many ways, he recently dispelled some media-fueled myths in Dork magazine, saying, "[New York] is an extremely difficult place to live and play music. A lot of people in bands from US are moving to cheap artist hubs in random cities that are reality affordable, like Bloomington, Indiana or Columbus, Ohio—places where you can live in a bedroom for $300 and not have the pressure that New York would give you. I need to be in a place where the feeling is the highest though. I want to take music a bit further and do scoring or acting. It's important to be in New York or LA if you want to be bigger than a band."
The Afternoons is one self-assured step in that direction, as Corso works such outside interests as French New Wave films and Japanese lit into a richly woven indie-pop tapestry co-produced by Al Carlson (St. Vincent, Wild Nothing, Ariel Pink) and Shane Butler (Quilt). Now available through Burger Records and the Beijing-based imprint Modern Sky, it's available to stream in full below, right alongside Cotillon's back catalogue and a complete track-by-track breakdown….

"SECRET"
To trust someone, or not. A decision I was fixated on surrounding a Blue Bottle coffee on Market St. in San Francisco.
"PROMISES 1"
The presence of love in an anti-social place; the reality of boredom while nearly giving up on finding purpose.
"PROMISES 2"
A natural progression from part one noodled out while watching the Korean Norwegian Wood adaptation. I'd watch movies without the sound on and score them on my own terms.
"I LIKE PEOPLE"
I'm attracted to antisocial people. This is a song in the spirit of anti-pop and bummer-pop. The grit and the glamour, the opposite sides to every story.
"BLACK SEA"
A declaration of love that played out on a Southwest Airlines napkin. Staring out at the black Pacific en route to return to my Monday morning hellscape.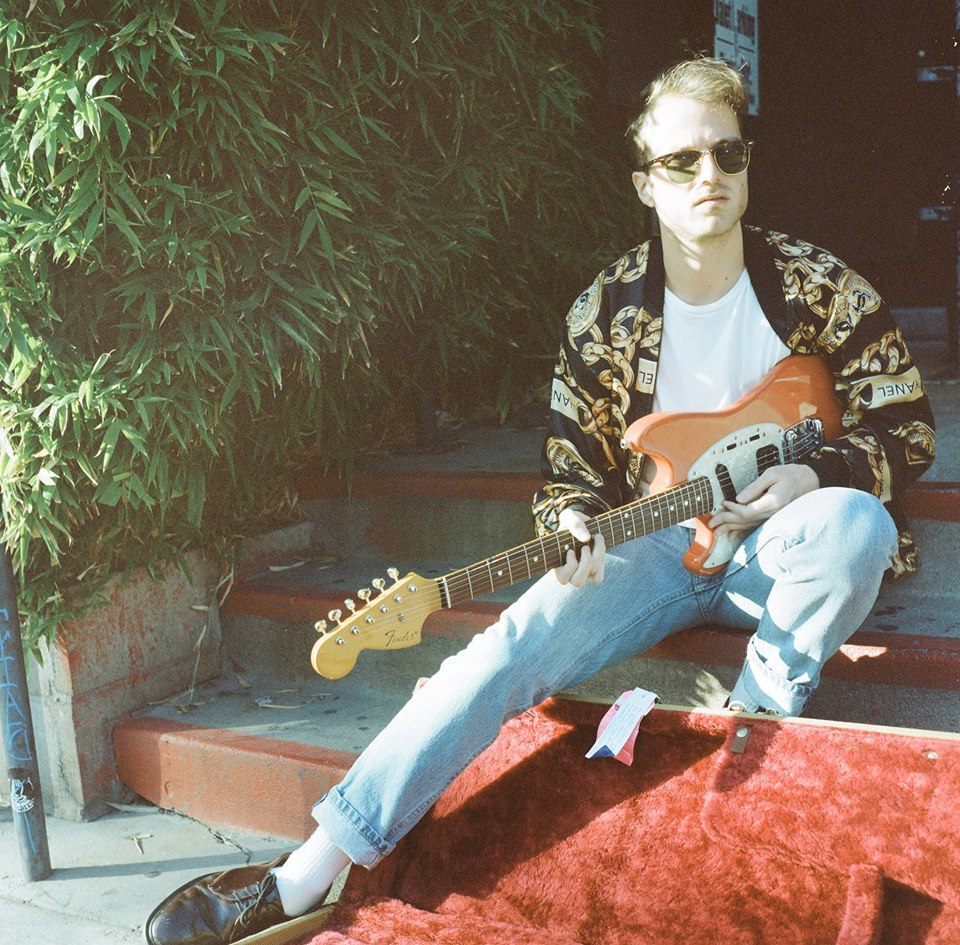 "SFO"
Inspired by a dystopian walk through San Francisco's beloved Mission District with my negative drug addict friends who grew up there. (I did not.)
"ALEX'S ROOM"
An appreciation of the mundane day in with a person you are grateful to spend everyday with. We were supposed to go to breakfast but she ended up talking on the phone with her mom for 45 minutes so I wrote this song while I was waiting for her.
"10 DISH SET"
A song about the life of 10 dishes and how their lives paralleled with my own. Have you ever had to move into a new place with no possessions? You end up buying things by the pack.
"FANG"
I slept in one morning in my girlfriend's teen bedroom while we were visiting her family and compared our childhoods. She was a messy kid that saved everything and all my childhood possessions are scattered around Goodwills in Orange County.
"STAYING IN"
The aftermath of another visit to Camus' The Fall while listening to Alex Chilton's Knitting Factory by candlelight performance LP. I was getting pressure from every possible place and needed to just escape everything and go to this place.
FURTHER LISTENING