[youlist pid="PLlxVAExh_bYbMpqSDppl-D6GWegCz0638″ width="601″ height="338″]
Items & Things
Originally created in 2006 as a home for tracks deemed as too unusual or "out there" for standard techno fare, and meant as a vessel for side projects and friends, Items & Things released only one record a year until founders Troy Pierce, Magda, and Marc Houle officially left their home label (Richie Hawtin's MINUS imprint) in 2011. The relative shock in the techno scene as a result of the move only drew eyes to the (until then) fairly underground imprint, which became their new home and full time label. Since then Items has released roughly 20 records, challenging the norm of techno expectations and infusing their catalog with sounds they love. Largely regardless of strict genre association, Items stays only within distant site of the tried-and-true techno formula, swerving into territories of vocal heavy dance tracks, lush and spaced out ambient compositions, layers of driving new wave, and meticulously composed minimal.
Last year saw the label ramp up heavy with releases from the three founders (including Marc's incredible Undercover LP) alongside friends Madato, Tomas More, and Click box, as well as the continuation of their exquisitely curated compilations (Various Items 2 and 3, and the incredible 4-LP box set Variables) which featured tracks from the legendary Rework, Andy Martin, Danny Benedettini and Jimmy Edgar.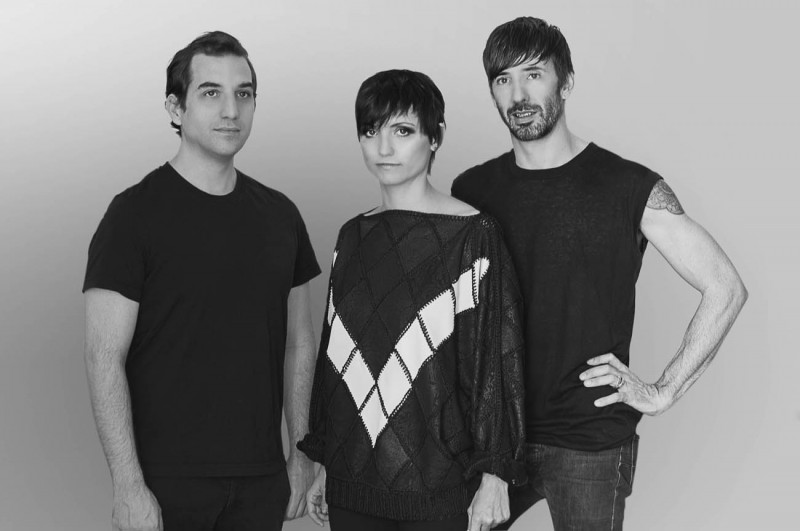 In 2013 Items & Things continued to keep pace, backed by their debaucherous Down & Out parties, which took place in front of thousands at underground venues across the globe—raw and relentless, into the early mornings. Releases this year dropped from Teheran-born Berlin resident and label newcomer Nima Chatrsimab ("Kybernetic"), the incredible Danny Benedettini 12-inch "Sweet Lies", two startlingly good singles from Marc Houle ("Where Is Kittin?"—a Miss Kittin collab complete with a John Foxx & The Maths remix—and a Click Box collab called "Razzamatazz"), and Troy Pierce's dark and hypnotic 2013 sendoff, "Softcore".
Items & Things are my 2013 pick because they continue to surprise. Surprising not only due to their varied and impressive output, but because of their fucking diligence. The three not only operate the label, tour fulltime almost year-round, throw massive, massive parties, and find and sign fantastic up and coming producers; they also find time somewhere in the melee to sit down (on a plane, in a hotel room, backstage), throw on headphones and work on their own music. In the ever changing landscape of techno (and it has changed a LOT in the last 5 years), there are a handful of labels that have dared to shift and adjust or to challenge the expected. Items & Things sets the new standard. —Gibby Miller
Urashima Records
My introduction to noise in the '90s was the obvious canon of Japanese thrashers like Merzbow, Masonna, Incapacitants, C.C.C.C., Aube and everything in between. This was protocol and gave an uppercut to the way I understood how sound worked. As a young man with wandering eyes, the aesthetics of the more perverse and extreme in experimental music lead me down a dark alley filled with outfits like Whitehouse, Broken Flag, Maurizio Bianchi, Club Moral and so forth. These releases were little talismans of vile beauty only to be taken out in select company. They were unusually mysterious and somewhat out of reach for someone like me 20 years ago in upstate NY. The riptide of noise and social acceptance of counterculture that followed over the years brought a lot of previously unknowns to the forefront but only a few labels have successfully bottled up this concept and kept it preserved for proper use. Urashima Records came about roughly five years ago and, contrary to popular opinion and bullshit insolence, kept that torch alive with uncompromising releases, simple conviction and aesthetic exactitude. A label that only caters to a demographic who put their dirty laundry on a alter and spit on the people who shovel out half-ass pandering to their repulsive sensibilities.
This past year was different for Urashima. The label did the work that most labels were too demure to approach. Keeping a steady roster of current experimental acts that ride along the contentious fence post of noise, they carefully curated a series of signature reissues (most previously only on cassette and primarily Italian in origin) from the '80s and early '90s. While we are flooded with reissues and the blue streak mining of the "previously unheard" and obscure, Urashima did this all without diminishing the meaning, value and stature of the original work. Mauthausen Orchestra, Sacher-Pelz, Murder Corporation and Atrax Morgue received the treatment they truly deserve, which is to be listened to on a need-to-know basis. Fingers crossed for a Lyoto Music release in 2014. —Ryan Martin
Dais released standout records from Youth Code, Tor Lundvall and other cult favorites from the extreme/experimental/electronic realm in 2013. Take a look at their complete discography here, and have a listen to their latest below…