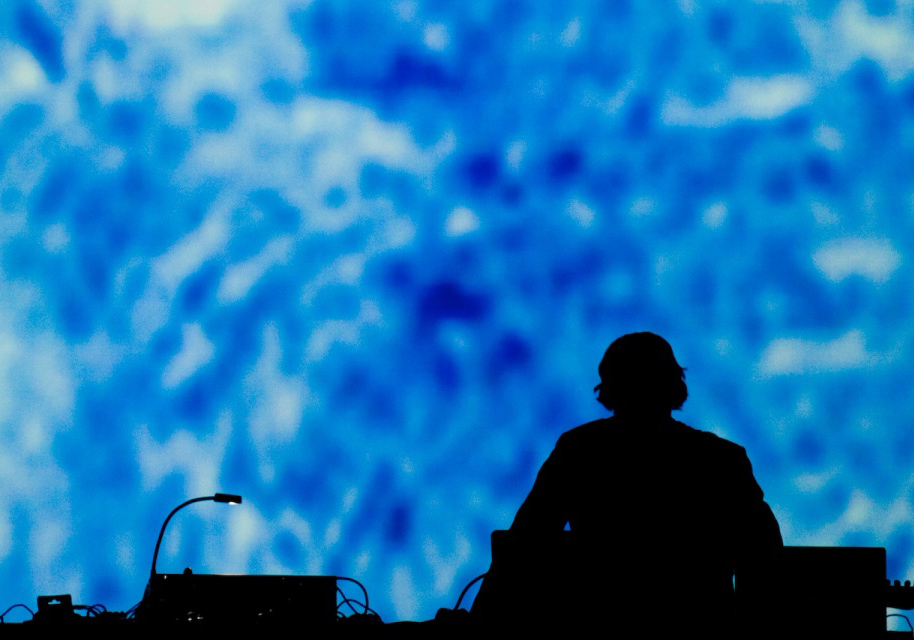 At the risk of Rafael Anton Irisarri overload–after all, we've already shared exclusive mixes from his Sight Below project and new Orcas pairing with Benoît Pioulard–we couldn't help but pass on his "Valentine's Barf Mix," a collection that's meant as the antithesis of the painlessly cool Spotify playlist we posted earlier today. Or as Irisarri put it on his Tumblr page:
I was Tweeting last night back and forth with the folks at Self-Titled mag, talking about depressing songs, as they were compiling a very depressing Valentine's mix. So I thought, "hmm, maybe I should make a mix for my listeners too." As I started to compile, with some gems from Slowdive, Scott Walker, Lee Hazzlewood, Nick Cave etc, I thought again, "well, this is rather easy for me to do." Most of the music that I love is all about heartaches and loneliness. I deleted what I had and decided instead to throw that idea out the window. Instead, I tried to remember songs I despise or make me want to barf. After all, my hatred for mainstream America and their Hallmark holiday is greater than my good taste in music. I couldn't remember much, so I turned to my lovely wife, who grew up in fly-over America and with her help, I compiled the worst, cheesiest possible mix in existence. So, with that in mind, here's the "Valentine's Barf Mix."
Proceed with caution below, alongside a complete tracklisting/rather hilarious track-by-track commentary…
REO Speedwagon – Can't Stop Fighting This Feeling Anymore
Quintessential "jock in love" song. We all know the scene: Ryan, the all-American kid (captain of the sports team, who drives a Ford pickup truck with two bales of hay in the back) cranks this little turd to show his "sensitive" side (and impress) his popular girlfriend Ashley. I'm amazed I made it thru high school without killing anyone:
Stevie B – Because I Love You
The lyrics on this track sound as if they were written by a 7 year old boy suffering from mental retardation: "I got this letter from the postman the other day, that's why I decided to write you this song." Seriously, THIS was a hit in America. And that was BEFORE an entire generation grew up on American Idol (or similar junk). We are so fucked:seriously, fucked.
Foreigner – I Want To Know What Love Is
This one sounds like nails on a blackboard to my ears. Nothing more painful than going to the drugstore and having to endure this one in the background as you pass aisles and aisles of red Valentine's junk while just trying to refill you pain meds. Fucking hell, thank god for Oxycontin!
Air Supply – Making Love Out Of Nothing At All
There was an infomercial a couple years ago on late-night local TV. (I don't have cable; all I have are rabbit ears to watch Coco or Letterman.) It had the singer of Air Supply, with the world's worst plastic surgery job and haircut possible talking about the importance of music and love songs. It was very 'pure' and really made me want to barf at the thought. Not only the guy wrote some of the worst music known to man, but now he's on late-night TV cheap spots pitching it like a used-car salesman? If my career ever turns into making infomercials, I hereby authorize any of my listeners to shoot me in the face. Please do me that one last act of kindness.
Kenny Rogers – Lady
I was watching Seinfeld's "The Chicken Roster" episode the other day (I'm a bit Larry David fan). So of course, I had to include the chicken master's song. Yes, this playlist is just one big, fat, elaborated joke.
Chicago – Hard To Say I'm Sorry
There's a reason why some musicians HATE 7th chords. Chicago is why. Can you blame them? It's hard to say I'm sorry when I had to listen to this horrendous song at the grocery store today.
Whitesnake – Is This Love
Oh, this masterpiece of a turd:It had all the "right" elements for any self-respecting artist to hate: a "screeching singer," a "guitar solo," "big drums." Ah, the video for this song—holy shit, look it up on YouTube. The hair, the fans blowing, the overproduction. Sadly nothing much has changed in major label music since those days:
Benny Mardones – Into the Night
This one I feel a bit ambivalent about. It was a serious big hit in the '80s despite the lyrics, which are basically about a middle age man trying to fuck a 16-year-old girl. That is so creepy it almost earns a point or two just for that—how on earth did the masses didn't notice that? Are people so tuned-out, following like cattle they didn't paid attention to the "She's only 16" lyric? Other than that, well, there's really no redeeming quality to it.
Def Leppard – Love Bites
Ahh, Mutt Lange: synonymous with over-bloated, overproduced studio work. This might be his "finest" hour. From the chipmunk harmonies to the "good reverb settings" to the "sequences" part, listening to this song played on the radio as a kid is perhaps the reason why today I follow Steve Albini's production mantra instead.
Patrick Swayze – She's Like The Wind
Another quintessential "jock in love" song thanks to one of the shittiest movies ever made. Thank god the guy made Roadhouse, something less shittier to remember him by.
Bonny Tyler – Total Eclipse of the Heart
[Cringing in pain] Damn, this is terrible; absolutely T-E-R-R-I-B-L-E. Make it stop. If I was a CIA interrogator at a black site, I would blast this abhorrent track to my prisoners 24/7 nonstop. It would break even the most committed jihadist.
Richard Marx – Hold On To the Night
I remember listening to this one as a child. I really, really hate nostalgia; if there's anything I'd like to forget, it's my miserable childhood. I really despise you Richard Marx. Thanks for all the painful memories.
Journey – Open Arms
Ah, the pièce de résistance! One of the worst pop songs ever written and produced, in all its repulsive glory. If there's a band I truly truly despise it has got to be Journey. This is the song, the one that really gives me visions of violence (mostly towards Steve Perry, the singer of the band).