As Mark Pritchard continues to work on new material and wind down the wildly ambitious rollout—including a virtual reality experience/film produced alongside recurring collaborator Jonathan Zawada—around last spring's The Four Worlds record, we thought we'd ask the underground icon (see also: Global Communication, Africa Hitech, Harmonic 33, Jedi Knights….) to take us on a tour of his record collection.  These are the songs that have shaped Pritchard's life as both a restless producer and passionate fan….
THE RECORD I'VE BOUGHT FOR FRIENDS BECAUSE IT'S THAT GOOD
Mark Hollis
Mark Hollis
(Polydor, 1998)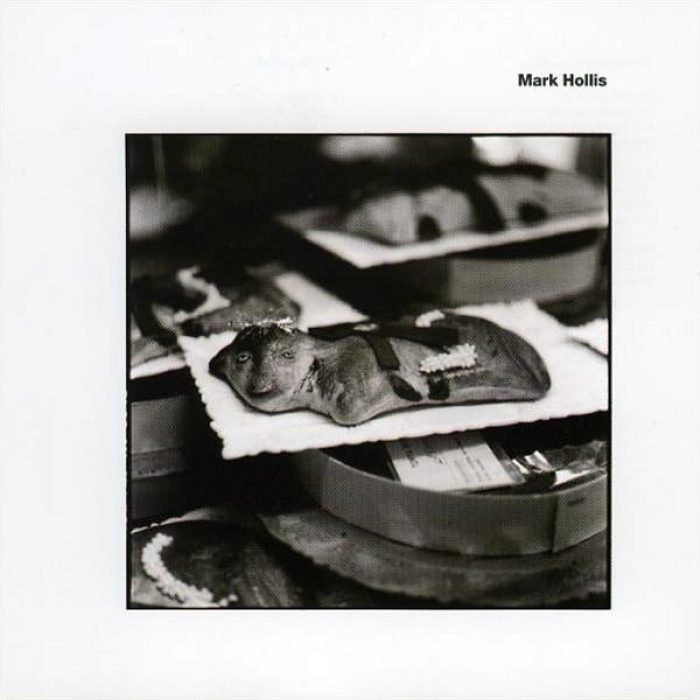 I was lucky enough to walk into my local record store in Yeovil, Somerset the week this came out. It seemed to come out of nowhere and just disappear. Sadly we haven't heard any music from Mark Hollis since.
Due to how incredible this album sounds, I worked with Phil Brown years later. He's the engineer who worked on most of Talk Talk's albums and helped with this one. I learned so much from Phil. To my ears, this album—especially as it was recorded in the '90s—doesn't have any time stamp on it from a recording and production point of view. It's beautifully detailed and timeless. So whoever was involved with the short sightedness at the tail end of Talk Talk's career and the sheer neglect of the way this album went into the world, I would like to say… pardon the language, but fuck you! 🙂
This record was reissued on vinyl in 2011, though, so well done to whoever organised that.
THE RECORD I WISH I'D RELEASED
Maytherebepeace
Circadian Rhythms
I met Gwen Jamois at Mixmaster Morris' house around '92 and he played me a test pressing of something he had made with Charles Bullen of This Heat. I really couldn't believe what I was hearing.
Up until a few years ago, that was the only time I heard this music. That was when I asked Gwen "what happened to that 12"?" and he kindly sent me a vinyl rip of it. The bass line was still clearly in my head all these years. As I pressed play on the file, I wondered how it was going to sound 25 years later and it was as good as I had remembered it.
We really wanted to release it on Evolution, but it just never happened. I would still like to release it on Evolution, but more importantly, I would just love to see it released full stop. So I will carry on emailing Gwen every year with the hope that it will finally make it into the world.
THE RECORD THAT MADE ME FALL IN LOVE WITH TECHNO
Various Artists
Equinox Chapter One
(Retroactive, 1991)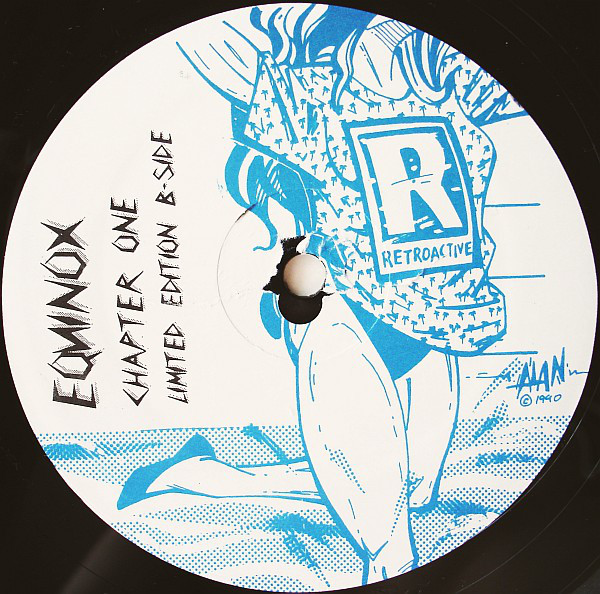 A tough one to single out! It would probably have to be Equinox Chapter One, as it was probably my first time seeing the name Underground Resistance. It also has another all-time fav of mine: "Covert Action" by Urban Tribe. The BFC track here ("Please Stand By") really affected me deeply—still does. So thank you Carl! And thank you Detroit, Juan, Kevin, Derrick, Shake, Jeff, and everyone else out of there since that first wave.
THE RECORD THAT REMINDS ME OF BEING A KID
Specials
Specials
(Two-Tone, 1979)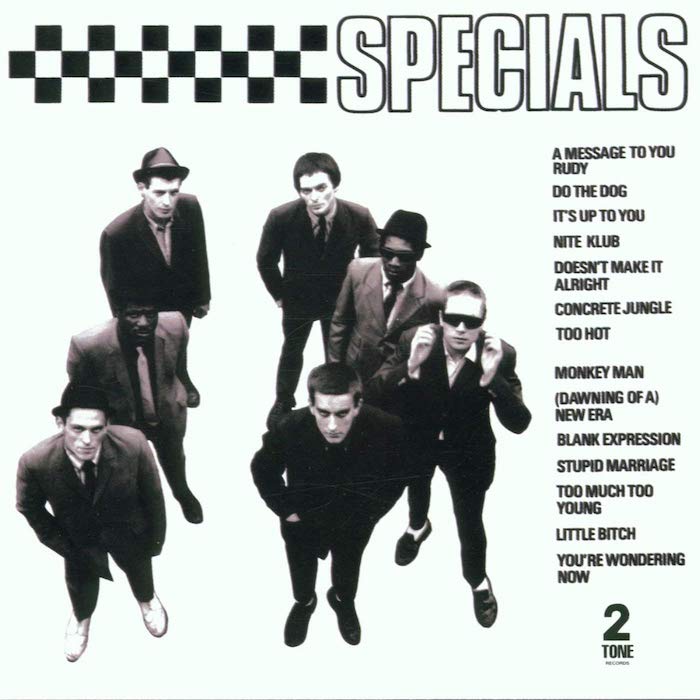 The 2 tone sound was the first musical movement I got into, even down to the Doc Marten boots and Harrington jacket. The Specials were my favourite group as a kid. I never got to see them, but my parents did take me to see Fun Boy Three down in Bournemouth for my birthday. I met Jerry Dammers a couple of times and he told me he liked the Harmonic 33 releases. That was all a bit much to take in!
I remember my best friend at school—Lee Hartlebury, who was also a big Specials fan—had an older brother who said "have you heard the new Specials track 'Ghost Town'?" when we were walking home, and we were just desperate to hear it. After we left school, Lee used to DJ on a local sound system in Yeovil and his son messaged me last year to say that he and his dad listen to "Elephant Dub" (my release on Deep Medi) in the car. I don't think I've received a more heartwarming message than that.
THE RECORD THAT PROVES THERE'S MORE TO DRUM 'N' BASS THAN "AMEN" BREAKS
Danny Breaks
Vaultron
(Droppin' Science, 2014)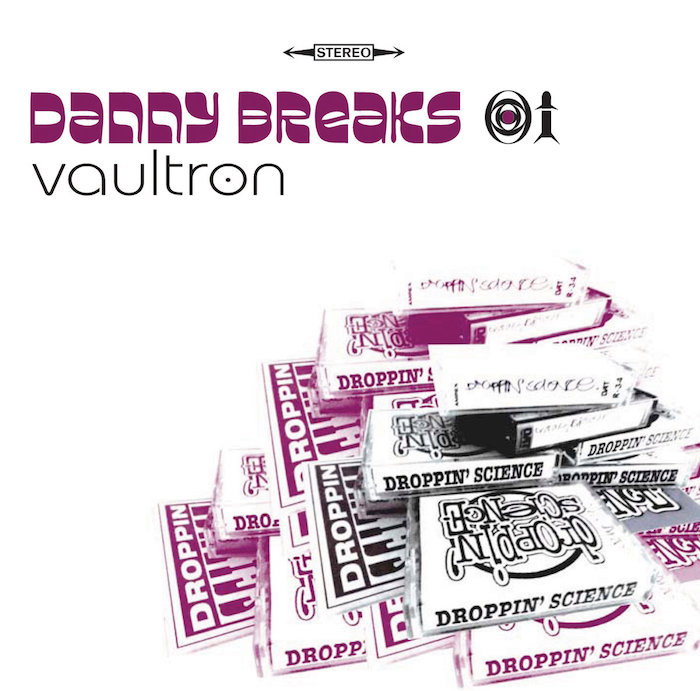 I love an "Amen" and never bored of it, but if i had to single one person out that really pushed the vibe of digging for drum breaks, it would have to be Danny Breaks. You would always get something fresh with Danny and he also carried on using breaks throughout the late '90s, when everything was going into 2-step [garage] patterns and the breaks were disappearing. Photek often gets mentioned as the pinnacle of intricate drum break manipulation and rightly so, but for sheer variety of drum breaks and samples, Danny is the don for me.
THE RECORD I TOOK A CHANCE ON (AND ENDED UP LOVING)
Ilhan Mimaroglu
Sing Me a Song of Songmy
(Atlantic, 1971)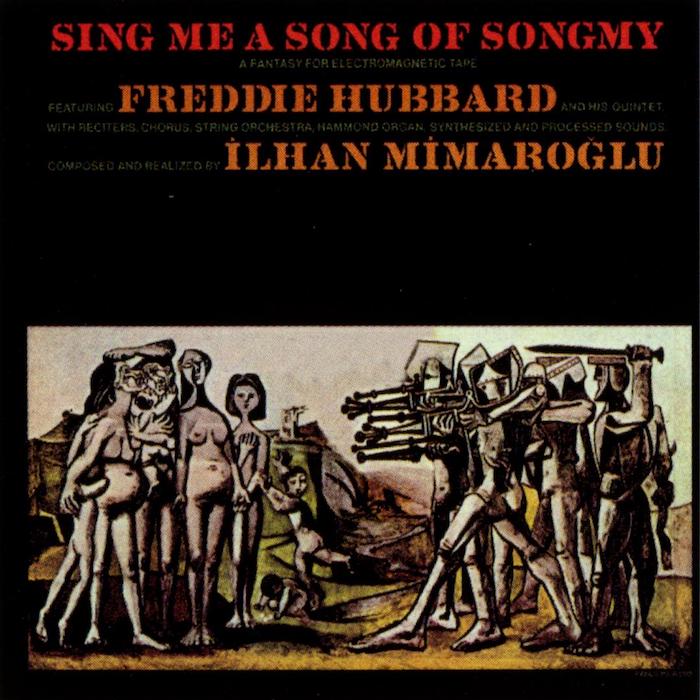 I did some DJ tours of the US in the '90s and was blown away by the record shopping over there, especially the prices compared to the UK. I bought so many records I struggled to bring them all back; I bought a second record box to try and not get stung by excess baggage costs. It was a bit more lax back then, luckily.
Due to the prices being so much cheaper, I took a chance on this album. I think it was $5 or $10.  I'm glad because it's one of my favourite albums now. I don't think I have anything else like it, really—that combo of avante-garde electronics and tape manipulation, with jazz and spoken word all mixed up.
THE RECORD THAT WAS WAY AHEAD OF ITS TIME
Everything Delia Derbyshire did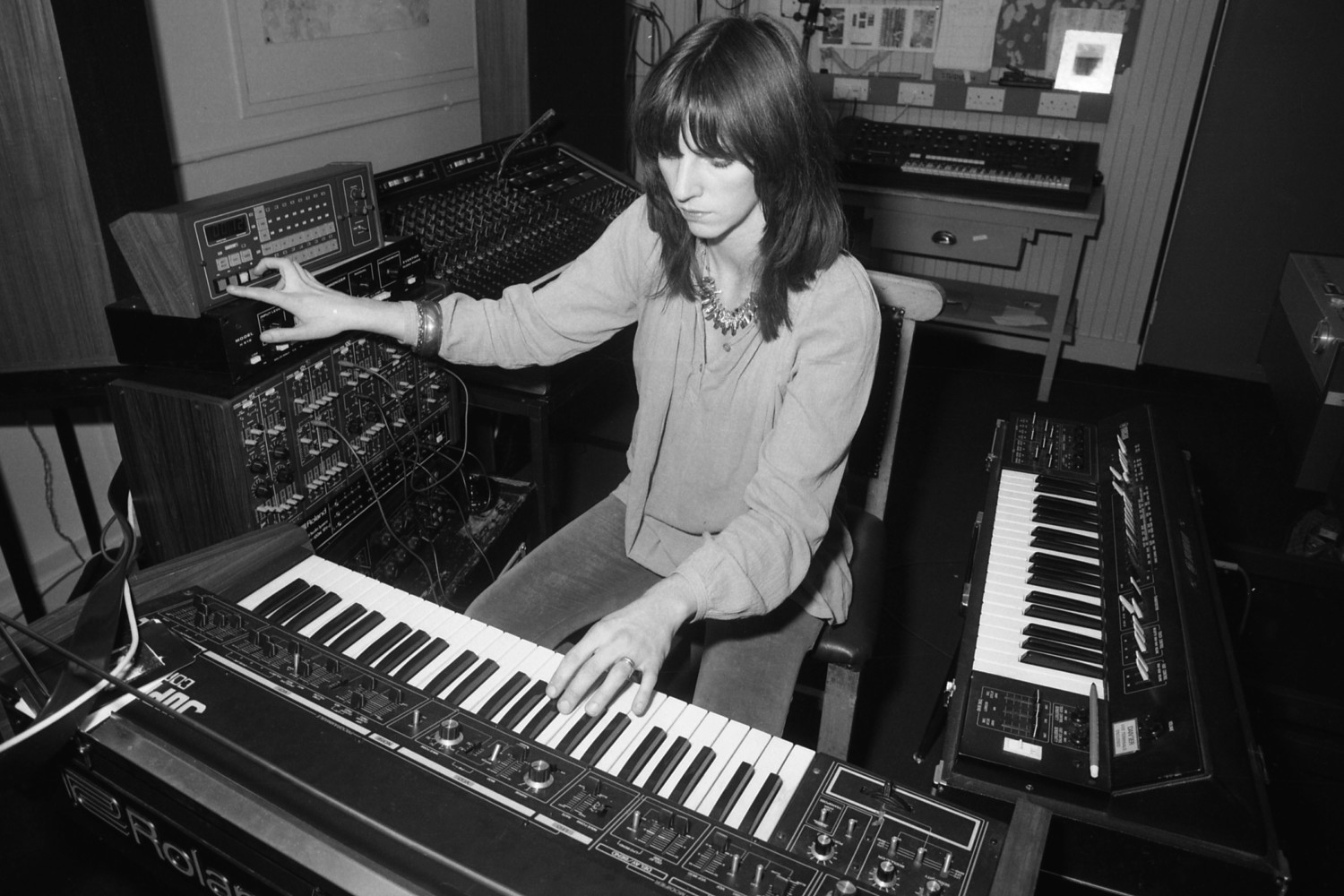 Delia appears on various BBC record releases; at some point, there needs to be a definitive compilation box set of all of her works. In the world of electronic music, I think she was ahead of pretty much everyone, really, and still is.
THE RECORD THAT LEFT AN IMPRESSION ON ME LYRICALLY
The Beach Boys
"'Til I Die"
(Brother / Reprise, 1971)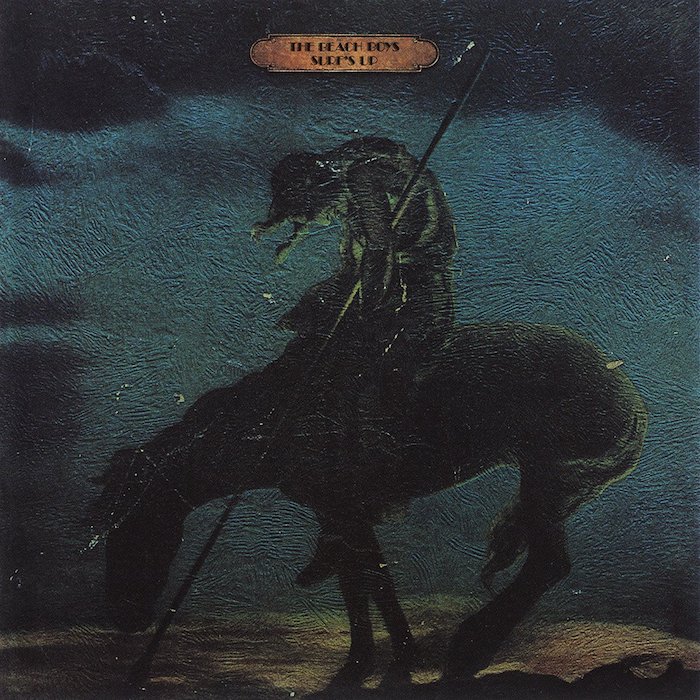 The directness of the hit of emotion that is conveyed on the change to "I lost my way and it kills my soul" is overwhelming to me. I love Brian Wilson, and also what Van Dyke Parks did lyrically on the Smile album. When I was working on Under the Sun, there was a period where I would listen to the Smile album every day before I started work. It was a reminder of what can be achieved with an album as a format, really.
It's hard to believe that this was done in the late '60s; it really is mind boggling.
THE RECORD TOM MIDDLETON AND I BONDED OVER IN OUR EARLY DAYS OF WORKING TOGETHER
Tomita
The Planets
(RCA Red Seal, 1976)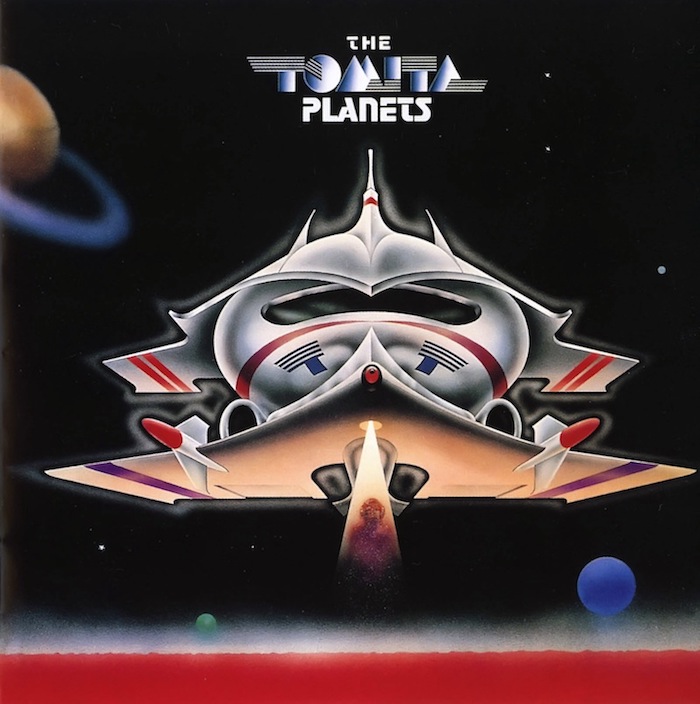 A true master of modular synth manipulation. He was a big inspiration for us, especially with the Global Communication project. We would look on the back of his albums and dream of owning a modular Moog. I also still want whatever Phaser he used to use.
THE RECORD EVERYONE SHOULD OWN
Arthur Verocai
Arthur Verocai
(Continental, 1972)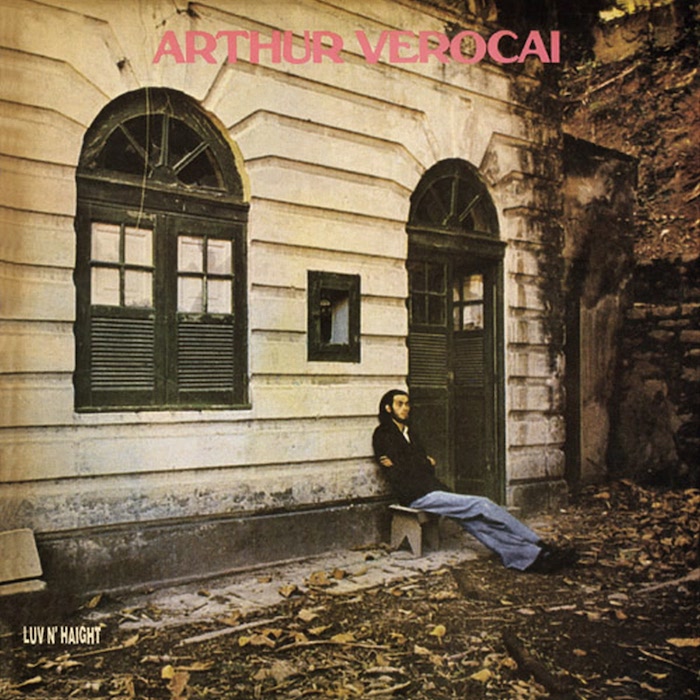 I always put this in lists but then that's because it deserves to be there. Arthur Verocai's debut is, without hesitation, my favourite album of all time. No other album has given me that much joy. The latest reissue on Mr Bongo came from the original master tapes, so save yourself a few thousand $ and grab that one.
THE RECORD THAT WAS A REVELATION
Lalo Schifrin
Dirty Harry: The Original Score
(Warner Music France, 2001)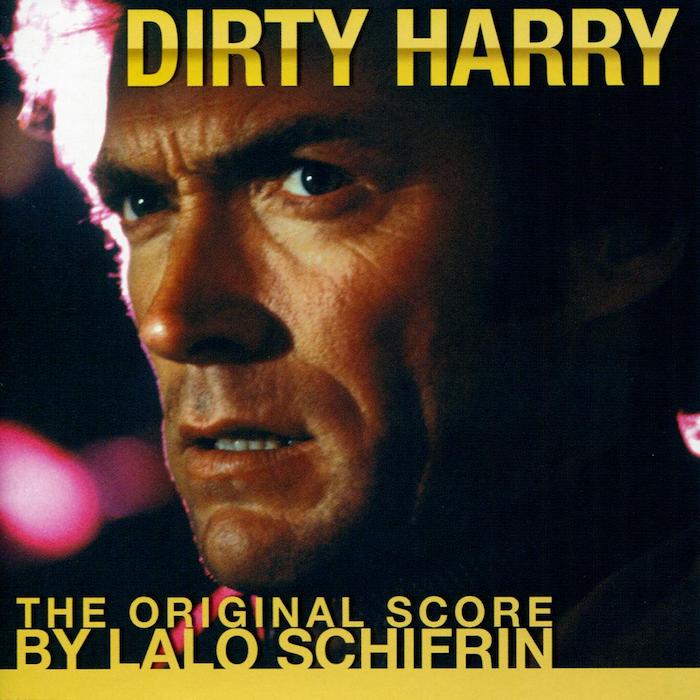 This album is what started me on a mission to find out what a Waterphone is, and eventually track down its inventor (Richard Waters, RIP) around the early 2000's to buy one off him. I used it on a few Under the Sun tracks and the title track on The Four Worlds.
I love the way Lalo built a very ominous tension in his tracks using a combination of instruments. There is another sound in this that I still can't identify; it also features in the Enter the Dragon soundtrack. I'm guessing it's a synth and it sounds quite high pass filtered. The drums on this are killer; there's so much attitude in them. The album was finally released digitally as the full score in 2001, but before that I got some of it from Sudden Impact and the Best of Dirty Harry.
THE RECORD THAT BRINGS ME BACK TO THE NINETIES
A Tribe Called Quest
People's Instinctive Travels and the Paths of Rhythm
(Jive / RCA, 1990)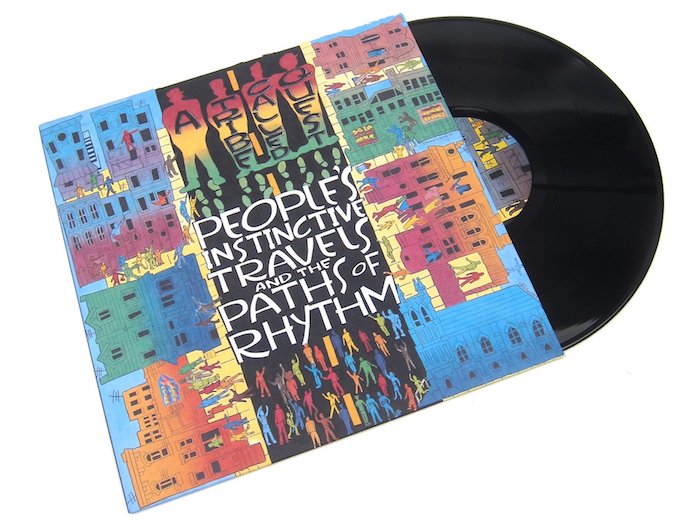 I'm a big fan of that whole movement: the Jungle Brothers, De La Soul, Tribe, etc. I also love the samples that they used; it was the first time that I heard "Think Twice" by Donald Byrd, for example. I used to love finding the drum breaks and samples they had used.
A Tribe Called Question did five albums throughout the '90s and I love all of them. I did a remix for a Jive project in the late '90s. Unfortunately, it never came out. You can hear it here, though:

I got Pino Palladino in for the remix and it was done with friends of mine who were in a UK hip-hop group called The Creators.
THE RECORD THAT OPENED A DOOR TO ANOTHER UNIVERSE
Various Artists
2001: A Space Odyssey
(MGM, 1968)
Aside from being my favourite film of all time, and Kubrick being my favourite director, this soundtrack opened me up to the world of avant-garde classical composers. First off, György Ligeti; I searched for as much music by him as I could after hearing this soundtrack. I guess  I became aware of Krzysztof Penderecki after The Shining, too, so thank you Kubrick again!
"Threnody to the Victims of Hiroshima" is another all-time favourite of mine, along with "Lux Aeterna" by Ligeti. And from there, it all led me on to John Cage, Karlheinz Stockhausen, Morton Feldman, Edgard Varèse, Pierre Boulez and Iannis Xenakis, to name a few.
THE RECORD THAT NEARLY DROVE ME TO TEARS
Arvo Pärt
"Cantus In Memory of Benjamin Britten"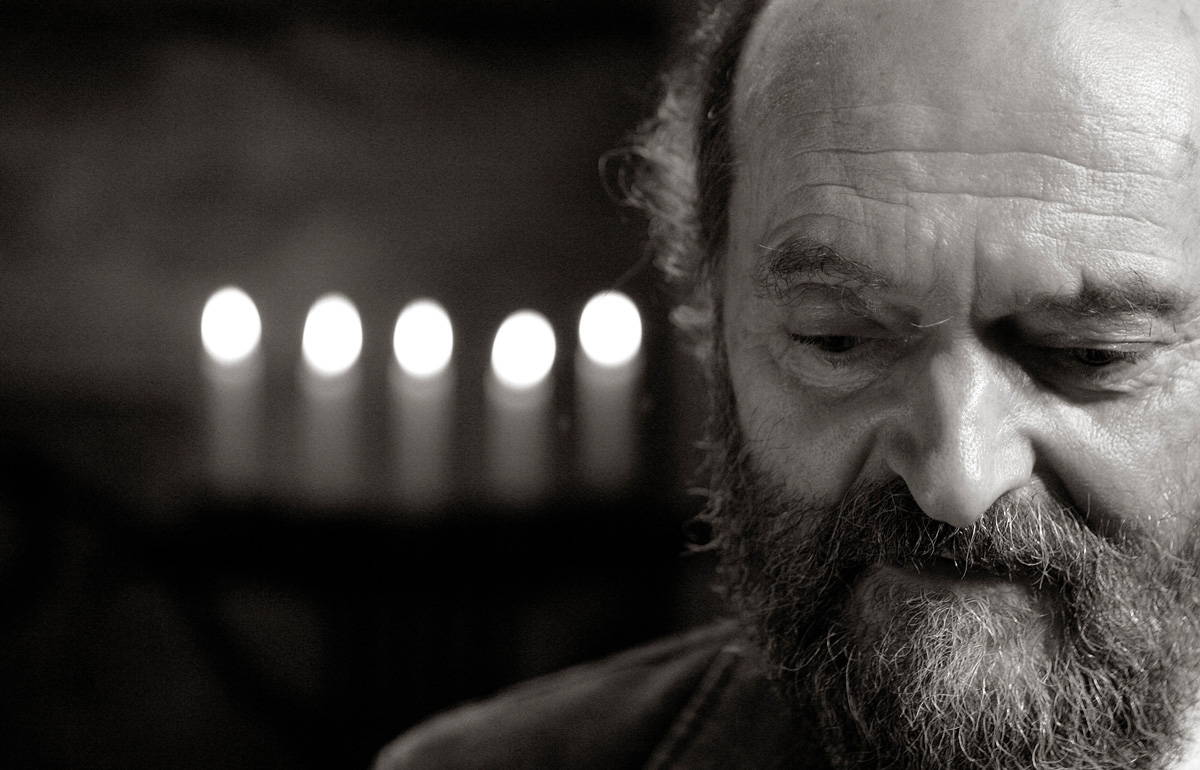 The first time I heard this, I remember it felt so intense that I couldn't even let it in. I basically had to put a barrier up, as I didn't want to tell the person that was playing it to me to turn it off! It's so fascinating that music can do that to you; it's the same with the Penderecki track I mentioned above. It seems to slow down the perception of time and take me somewhere else.
THE CREEPIEST RECORD I OWN
Patty Waters
Sings
(ESP Disk, 1966)
It's the last track, really. The rest of the album is really nice. It's her version of "Black is the Color of My True Love's Hair." I'd heard a few versions of it before, but nothing like this! I think it's amazing, to be honest, but then I collect creepy, weird music. I was going to mention an album on BBC Radio Enterprises called Born to Trouble: The Recorded Testimony of a Psychopath here, actually, but I couldn't find any audio of that online.
FURTHER LISTENING