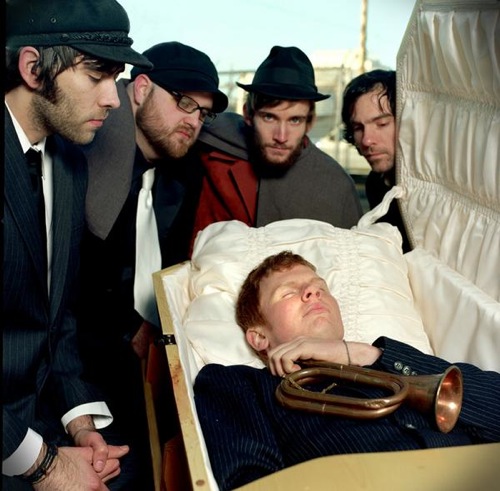 We get a lot of crap CDs at the self-titled offices. But once in a while, a pleasant surprise slips into our promo stack. Here's a recent delivery that knocked the S/T staff on its collective ass.
The Builders and the Butchers
Album: Salvation Is a Deep Dark Well (Gigantic)
Vibe: A Portland-by-way-of-Alaska roots-rich hoedown (produced by Chris Funk) for those of us who appreciate the Decemberists but don't actually enjoy their bite-less music.
RIYL: Stalking that guy in your neighborhood who sorta looks like Jeff Mangum; wishing Colin Meloy didn't make you feel like an ignoramus; old, yellowed photos hidden in the attic
[audio:http://www.self-titledmag.com/wp-content/uploads/2009/06/04-barcelona.mp3]

Check out more From the Stacks picks.